DPWH Opens 5.8-Km Protected Bike Lane along Laguna Lake Highway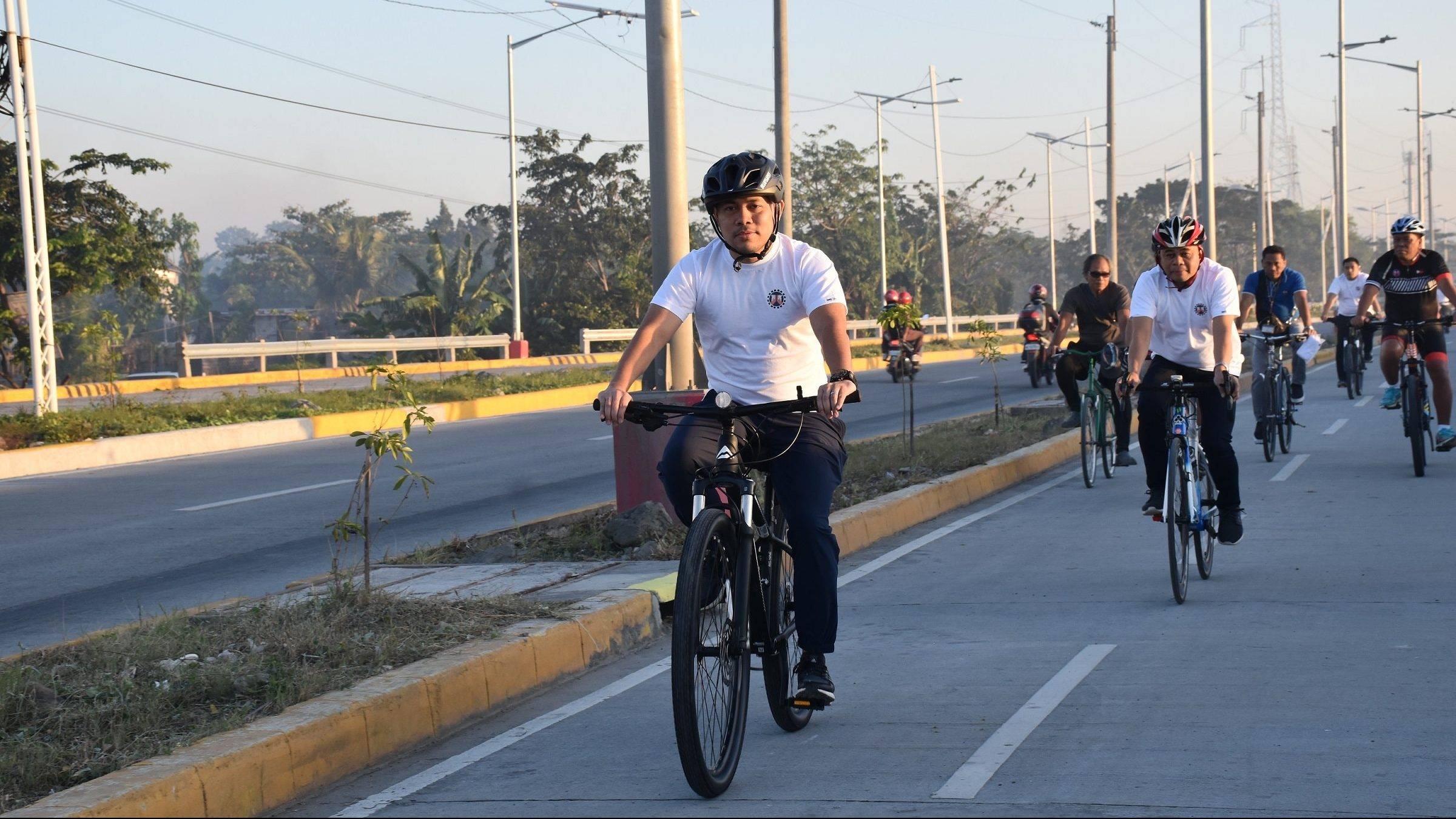 In an effort to provide a safer road for cyclists, the Department of Public Works and Highways (DPWH) has opened a separate 5.58-kilometer bicycle lane facility along the stretch of the Laguna Lake Highway in Taguig City.
DPWH Secretary Mark A. Villar, together with Taguig City Mayor Lani Cayetano and Vice Mayor Ricardo Cruz Jr. led the inauguration of the three-meter wide bicycle lane on Thursday, February 7, 2019, three months after completing the four-lane Laguna Lake Highway in November 2018.
"It is our priority to build safe roads and bridges that will also cater to bikers and pedestrians, hence the inclusion of protected bike lanes and sidewalk spaces in our new projects," said Villar. "The bike lane along Laguna Lake Highway is protected by a two-meter planting strip to make cycling safe and comfortable for everyone."
Aimed to open up transportation, recreation, and health opportunities, the bike lane component was added to the 6.94-kilometer Laguna Lake Highway which was constructed to serve as an alternative route to EDSA and C-5.
DPWH has allocated PHP1.28-billion for the construction of Laguna Lake Highway, including the bicycle lane with provisions of street lights and road safety signages.
The Laguna Lake Highway also features 1.5-meter sidewalks on both sides for pedestrians and an elevated dike to protect the people against flooding. The road can also be used as a temporary evacuation area during the occurrence of floods because of its high elevation.
Read All
Featured Articles