DPWH to Widen Cebu Underpass Side Roads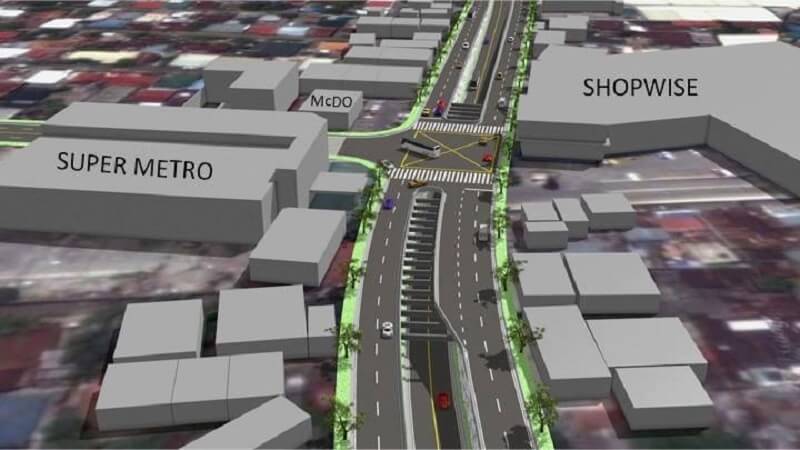 DPWH-7 Regional Director Edgard Tabacon said the acquisition will ensure that taxpayers plying the N. Bacalso-F. Llamas junction would enjoy a complete infrastructure development project under President Rodrigo Duterte's 'Build, Build, Build' program.
He said the negotiated purchase and expropriation proceedings on the peripheral properties are ongoing.
"The 800-meter long underpass in Mambaling will have widened side roads to make it two lanes," Tabacon said in an interview with the Philippine News Agency (PNA).
The DPWH-7 saw the need to add more capacity in the area, considering the volume of both public utility and private vehicles that ply the N. Bacalso Avenue, he said.
Atty. Brando Raya, chief of DPWH-7 legal division, told PNA that 20 percent of the properties along the project's edges has already been acquired through negotiated purchase, and 80 percent through expropriation proceedings.
He, however, said that writs of possession against the properties owned by big establishments in the area will be out soon.
For the acquisition of properties along the underpass project alone, DPWH has allocated more than PHP40 million.
The fund for the demolition of the structures along the acquired properties have already been included in the budget intended for the road widening civil works, he said.
Meanwhile, Tabacon reported to DPWH Secretary Mark Villar last June 7 that network development--construction of flyovers/interchange/underpass, construction of depressed structure at the intersection of N. Bacalso and F. Llamas and intersection of Mambaling Road and Cebu Coastal Road "is 100-percent completed."
Although he suggested in his letter that the inauguration should be held on June 15, the project was nevertheless opened to traffic without elaborate ceremonies.
"Just like other projects from other regions, we opened them for public use without fanfare because we see the pressing need to open it, especially if what is at stake is the immediate solution of traffic congestion in the area," Tabacon said.
"Actually, needless to say, common sense tells us that the moment we improve the infrastructure facility in one area, we improve as well the traffic flow," he added. "So, less hassle not only to the students but also to all the commuters in the area."
The underpass, which has a revised contract amount of PHP724 million from the original PHP683 million, is fully-equipped with an automatic pump that will start removing floodwater from the depressed structure once the water reaches a certain level.
"The integrity of the structure has been certified by the composite inspection team from the materials, maintenance, and construction divisions, as well as the quality assurance unit of the DPWH," he said.