DPWH, Uber Join Forces to Fight Traffic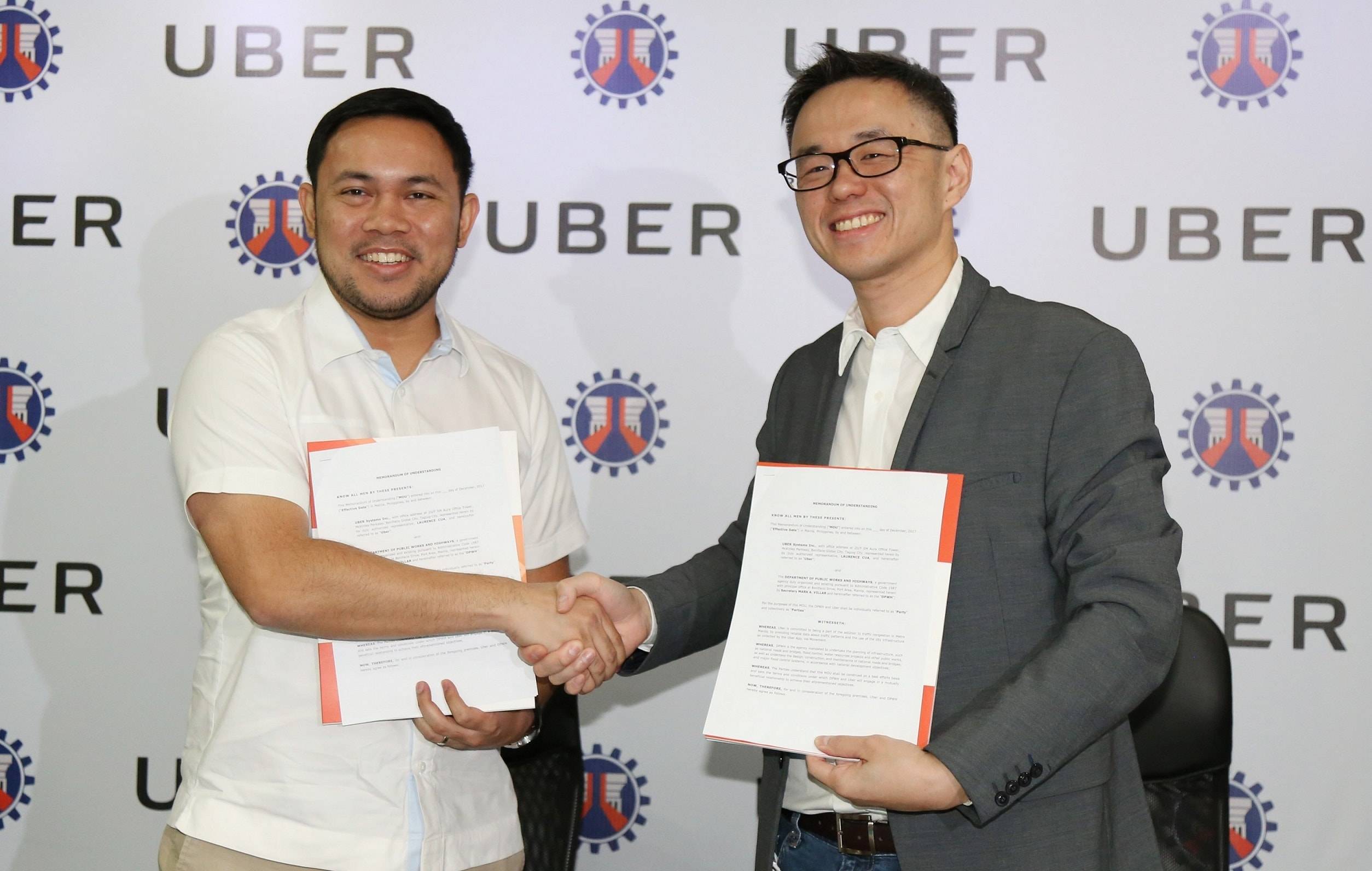 The Department of Public Works and Highways (DPWH) and transport network company Uber via its local office Uber Philippines have joined forces to fight traffic within Metro Manila. DPWH Secretary Mark Villar and Uber Philippines General Manager Laurence Cua have recently signed a memorandum of understanding where the latter will share data it has gathered with the former so that the agency may plan its infrastructure projects that would help address traffic problems in the National Capital Region.
According to Villar, the DPWH will be given access to Uber's Movement, a website that uses Uber's data to help urban planners make informed decisions about cities.
"This is one major step towards finding a solution to the increasing vehicle volume in our roads," said Villar. "With the help of Uber, we will be able to have better decision-making process when it comes to traffic patterns, solutions, and re-routing schemes." 
With the help of the DPWH Planning Department, Uber will also create the Movement for Manila platform  to provide inputs for enhanced traffic management and troubleshooting.
"Our Department is one with Uber in their campaign towards finding a solution to our current traffic condition. We will provide them with inputs and relevant updates to ensure a hassle-free journey for their growing ridership," Villar added.
On Uber's part, Cua explained that since its app's trips occur all over cities, by analyzing a lot of trips over time, they can reliably estimate how long it takes to get from one area to another.
"Since Uber is available 24/7, travel conditions across different times of day, days of the week, or months of the year can be compared--and how travel times are impacted by big events, road closures or other things happening in a city. This data is anonymized and aggregated into the same types of geographic zones that transportation planners use to evaluate which parts of cities need expanded infrastructure, like the NAIA-X or Skyway extension," he said. "This is only the first step. City planners face a myriad of challenges, and we hope to help tackle more of them over time. We're honored to partner with the DPWH for this pioneering project. We're committed to serving the country and be a government partner for progress."