Drive home a Ranger, Everest, or Territory through Ford's latest promo
Ford Philippines invites the public to start the new year with a new Ford through the brand's latest January promo. This month, customers can enjoy the widest range of deals available for the Ford Ranger pickup truck, as well as cash discounts for the Ford Everest SUV, and free service for the Ford Territory SUV.
KEY TAKEAWAYS
What Ford models are included in this month's promo?
For the month of January, Ford offers low DP, cash discounts, and free services for select models of the Ford Ranger, Ford Everest, and Ford Territory.
What is the duration of Ford's January promo?
Ford's January promo will run until January 31.
The Ford Ranger 2.0L Wildtrak 4x2 A/T and Ford Ranger 2.0L Wildtrak 4x2 M/T variants are offered with a P100,000 cash discount with a free three-year scheduled service plan (SSP) while the MT model gets a financing offer featuring zero percent interest for up to 36 months. Meanwhile, a financing offer of P98,000 all-in low down payment or zero percent interest up to 36 months is available for the Ford Ranger 2.2 XLS 4x2 M/T model.
On the other hand, the Ford Ranger 2.0L Bi-Turbo FX4 MAX 4x4 A/T, Ford Ranger 2.0L Wildtrak 4x4 A/T with Power Roller Shutter, and the Ford Ranger 2.2L XLT 4x2 A/T all come with a cash discount of up to P70,000. The Ford Ranger 2.2L FX4 4x2 A/T and Ford Ranger 2.2L FX4 4x2 M/T variants as well as the Ford Ranger 2.2L XLT 4x2 M/T also come with a P70,000 cash discount plus an additional free three-year SSP.
Those eyeing a Ford Everest SUV can avail of a cash discount of as much as P70,000 for the Ford Everest Sport 4x2 A/T or P60,000 for the Everest 2.0L Bi-Turbo Titanium 4x4 A/T or the Ford Everest 2.0L Titanium 4x2 A/T.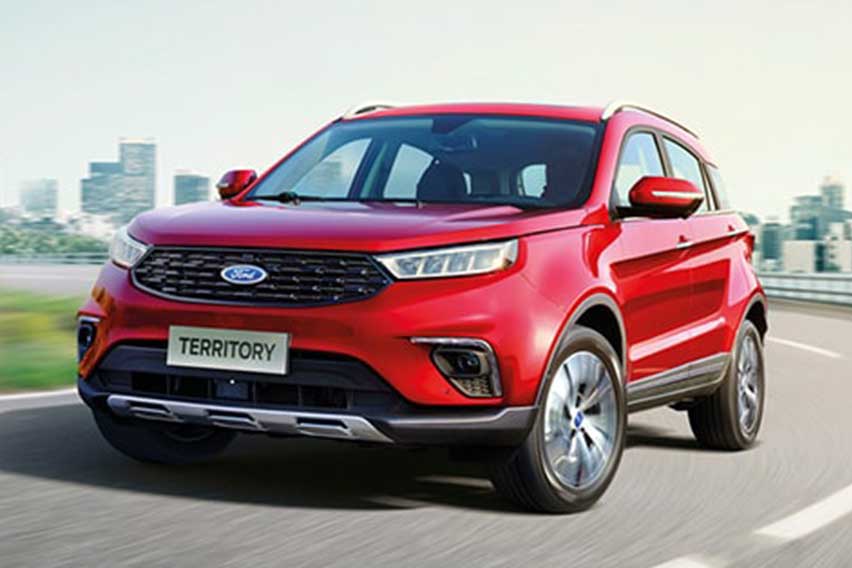 Furthermore, Ford brings back the free three-year SSP for the Ford Territory Titanium+ CVT for a worry-free ownership experience this month of January.
"We want to start the year on a high note by offering these amazing deals for our top-selling vehicles. Safe mobility will remain a priority for Filipinos this year, and we're happy to be making the Ford ownership experience as easy and effortless for our customers with these offers," said Ford Philippines Managing Director Mike Breen.
The aforementioned deals on the said Ford Ranger, Ford Everest, and Ford Territory models will be made available until January 31. Interested customers can simply visit Ford Philippines' official website or any participating Ford dealership near them.
Photos from Ford
Also read:
Ford Mustang Mach-E rolls out in China
Stay safe this holiday season with these driving tips from Ford PH
Next-gen Ford Ranger is 'smartest, most versatile, and most capable Ranger' to date