Ducati Launches New Bikes for 2020 MotoGP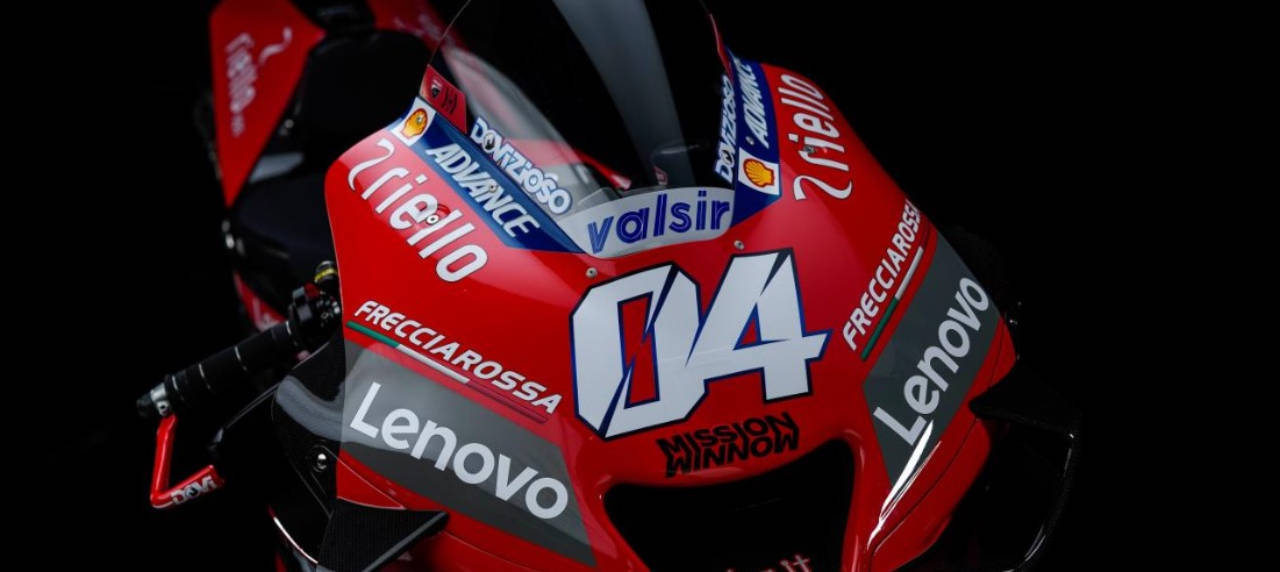 The 2020 Grand Prix motorcycle racing season is about to start, and the various teams are starting their presentations. Mission Winnow Ducati Team presented their new 2020 model at the historic Palazzo Re Enzo in Piazza Maggiore, Bologna. Ducati Chief Executive Officer Claudio Domenicali and Ducati Corse general manager Luigi Dall'lgna were in attendance, as well as drivers Andrea Dovizioso and Danilo Petrucci. The team unveiled the new colors of the Desmosedici GP20 bikes that the Italian team will use in the 2020 MotoGP World Championship.
@ https://www.motogp.com/

"Our Panigale V4 machine has been profoundly renovated for 2020, and it wouldn't have been born without the contribution of all the lessons that we have learned thanks to the competitions. An engine that features a counter-rotating crankshaft, a spine and slice traction control, an efficient aerodynamic fairing that includes aerofoils are just a few of the elements deriving from the skillful work done by Gigi and his crew in MotoGP," Domenicali shares. The brand new bikes will make their official race debut at the inaugural Grand Prix of the 2020 MotoGP season in Qatar on the 8th of March, 2020.
@ https://www.motogp.com/

The Ducati Team will be expected to put on a more consistent run, but the competition might prove to be tough, as defending champion Marc Màrquez will be starting the season.
@ https://www.motogp.com/

Andrea Dovizioso is excited for the season, sharing "2019 was interesting and made us understand a few aspects that will help us to improve and grow in 2020. Last year we finished as runner-up for the third consecutive time behind Marc Màrquez, a rider that for sure made the difference last year, but we also did our best managing well our potential. Our goal is clear; we want to challenge for the title again. Both Ducati and I are working hard to be back stronger than ever before. Compared to last year, I expect to find more competitive rivals, but we have also grown a lot, and I am confident that we will be able to continue with our positive trend." https://twitter.com/DucatiMotor/status/1220422875154386944 Dovizioso's fellow rider, Petrucci, also shares his sentiments with the event, sharing his excitement and his willingness to improve his game from last year's season. "2019 was positive for me, despite a few difficulties towards the end of the year. It was my best season in MotoGP in terms of results. I took my first win in Mugello in a fantastic race in front of my home crowd and all the Ducati fans. I have been improving and growing each season, and this year I want to confirm my results and make further steps forward compared to last year," shares Petrucci.