Dutch Truck Brand DAF Enters PH Market Through Pioneer Trucks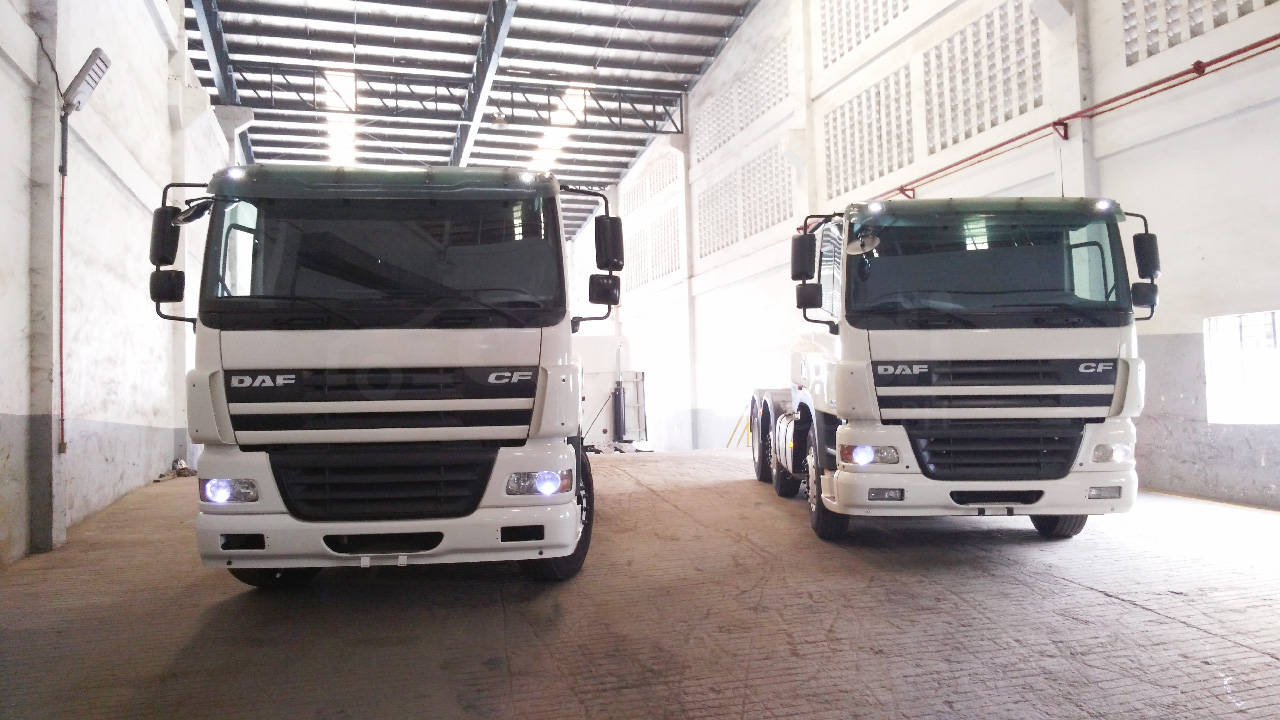 The local trucking industry has a new player with the entry of Dutch brand DAF (Van Doorne's Aanhangwagen Fabriek) through Pioneer Truck Parts and Equipment.
Pioneer Truck Parts and Equipment has been involved in the trucking business for over 30 years and is known for bringing into the local market American truck brands like Kenworth and Peterbuilt. It's because of its association with the two brands that Pioneer Truck Parts brought DAF into the Philippines.
"Kenworth and Peterbuilt are owned by PACCAR," explained Benedict Go of Pioneer Truck Parts. "PACCAR also owns DAF. In Asia, DAF is only present in Taiwan. Since PACCAR wants to increase DAF's presence in Asia, and since we already carry both Kenworth and Peterbuilt, PACCAR gave us the opportunity to carry DAF as well."
DAF offers a complete range of trucks from 7.5 tons of gross vehicle weight up to 50 tons of gross combination weight and above. According to DAF, its range of products is focused on "providing the lowest operating cost per kilometer in the industry, excellent transport efficiency and maximum comfort for the driver."
Given Pioneer Truck Parts' longevity in the business, its customers have already bought--and are actually already using--the first batch of DAF trucks imported into the country even without the benefit of seeing the trucks itself or visiting the showroom, which has yet to be put up but is already being planned and will rise right beside Pioneer Truck's 7,000 sqm repair and maintenance yard along Pulo Road in Cabuyao, Laguna.
Asked why Pioneer Trucks isn't putting up the DAF showroom along North EDSA where most of the major European and Chinese truck brands are at, Go said "that area is too congested already, and besides, most of the trucking demands today are in the south where the Batangas port is located."
The trucks you see here are part of the second shipment of DAF trucks that Pioneer Truck Parts ordered from the brand's headquarters and plant in Eindhoven in the Netherlands, and with the showroom expected to be finished by the end of the year, Pioneer Truck Parts expects DAF's local sales to increase even further.