Expensive USD 17.5 M Florida Mansion Has 20-Car Garage and Its Own Racetrack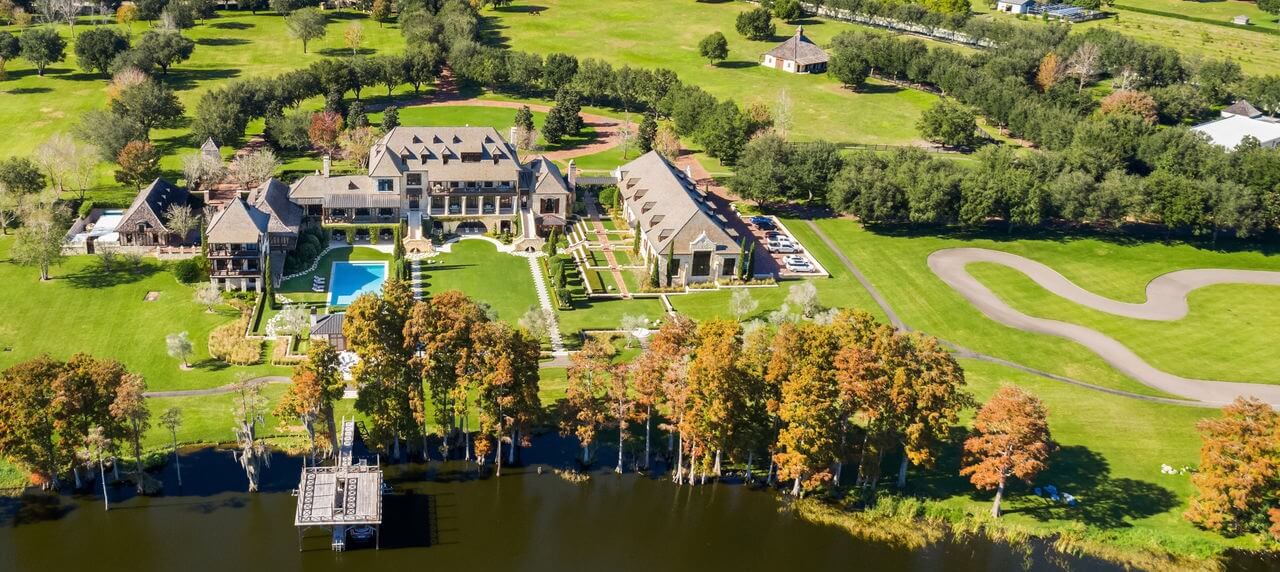 When a friend tells you they own a racetrack at home, you probably assume that it's the miniature kind—one belonging to the Matchbox or Tamiya variety.
Unless your friend is the owner of this massive French-style estate in Florida.
The estate, named simply as The Oaks, is owned by recreational vehicle (RV) sales mogul Don Wallace, the man behind Lazydays RV in Tampa, Florida USA, considered the biggest single-site RV dealership in the world. Built according to Wallace's specifications, the sprawling mansion boasts a four-story main house consisting of eight bedrooms, 26 bathrooms, two pools (one indoor and one outdoor), and a massive standalone car garage with museum-like facilities and cavernous storage area enough to fit 20 cars.
smithandassociates.com
But that's not all. The garage also links to a life-size eight-turn paved racetrack. And no, it's not for those puny Tamiyas and Matchboxes that you purposelessly dabble in—it's for actual race cars, of which the owner has 80.
The property also has a vast but surprisingly discreet 11,000-square-foot auto workshop where the owner can keep his cars perfectly tuned.
In case it's raining outside and it's impossible to take the cars out, the property also has two race-driving simulators on regular standby.
Wallace's car collection used to include McLaren F1 LM and a 1964 Ferrari 250LM. Both cars have sadly been sold off at auction, with the McLaren fetching USD 13.75 million (approx. PHP 698.5 million) and the Ferrari going for a whopping USD 17.6 million (PHP 894 million) at the gavel.
At one time, Wallace's collection also included virtually every great Ferrari ever made, along with the first and last Bugatti Veyron coupes, plus a super-rare McLaren P1.
As for the rest of the amenities, aside from those mentioned, the 36-acre mega property also has its own bowling alley, 50's style diner, comprehensive workout gym, world-class horse stable, romantic boathouse, stunning waterfront view, and 42,782 square feet of total roof space.
smithandassociates.com
smithandassociates.com
smithandassociates.com
smithandassociates.com
smithandassociates.com
Built in 2012, the estate is currently listed on a real estate website at USD 17.5 million (PHP 889 million), with property taxes coming in at around USD 130,000 (PHP 6.6 million).
"The Oaks, a magnificent sprawling country estate situated on Lake Thonotosassa, is one of Florida's most significant homes to be built within the last century," the real estate website describes. "Every detail was chosen to accommodate the most cordial and comfortable lifestyle!"
Maybe it's smarter for you to stick to your miniature models instead.
smithandassociates.com