FC's Award-Winning Ram 1500 Engine Snags 10 Best Engines Awards AGAIN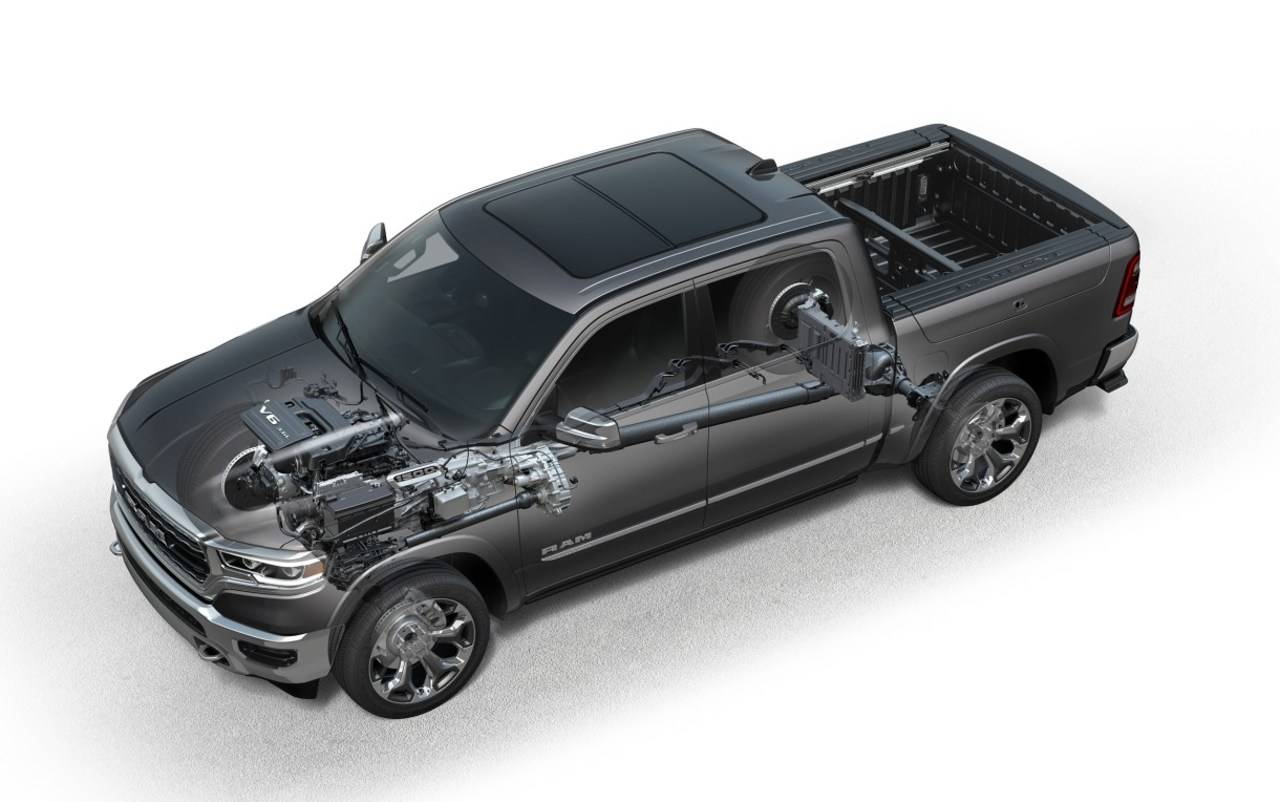 Fiat Chrysler's Ram 1500 has an award winner engine in its hands: the 3.6-liter Pentastar V-6 with eTorque. This engine has been a part of Ward's exclusive list of the top 10 best engines and propulsion systems winners not just once--but twice in a row already.
"The Pentastar V-6 with eTorque is a great example of giving consumers electrified powertrain technology that seamlessly works with their daily lives," said Micky Bly, Head of Global Propulsion Systems.
"The standard eTorque system delivers better fuel economy without compromising power or capability."
The Pentastar V-6 with eTorque electrification has an impressive 305 horsepower and 356 lb.-ft. of torque capacity. It's paired with the TorqueFlite 850RE eight-speed automatic transmission, which is the standard power train in the popular Ram 1500.
The eTorque uses a belt-driven motor generator unit that works in tandem with a 48-volt battery pack. This allows a more improved fuel efficiency and performance on the road. It has six operation modes, which include quick stop-start functions and energy recovery with brake regeneration used to support increases in towing capacity and payload.
"There are lots of drivers who dislike stop-start systems because the engine may turn back on with a shudder, or they might think the engine won't restart at all. But the Ram 1500's 48-volt eTorque system is so smooth, quiet and consistently reliable that truck owners will appreciate the technology – and the money they can save at the pump," said Tom Murphy, WardsAuto managing editor.
The 2020 Ram 1500 with the 3.6-liter Pentastar V-6 and eTorque is rated at 8.5 (city)/10.63 (highway)/9.35 (combined) kilometers per liter in rear-wheel drive and 8.08 (city)/10.2 (highway)/8.93 (combined) kilometers per liter in four-wheel-drive models by the U.S. EPA.
"Multi-Awarded" Fiat Chrysler Engines
This isn't the second time Fiat has been included in Ward's exclusive list. In the 26-year history of Wards 10 Best Engines, nine engines/systems produced by FCA US and its predecessor companies have accounted for 20 winners, including (engine/latest vehicles tested/years listed) in reverse chronological order:


3.6-liter Pentastar Upgrade with eTorque (Ram 1500): 2019-2020


3.6-liter Pentastar V-6 hybrid (Chrysler Pacifica): 2017-2018


3.0-liter EcoDiesel V-6 (Ram 1500):2014-2016


6.2-liter Hellcat supercharged HEMI® V-8 (Dodge Challenger SRT Hellcat): 2015


83-kW electric motor (Fiat 500e): 2014


3.6-liter Pentastar V-6 (Dodge Avenger, Chrysler 300S, Ram 1500): 2011-2013


5.7-liter HEMI V-8 (Dodge Charger R/T, Chrysler 300C, Dodge Challenger R/T, Ram 1500): 2003-2007,


2009


5.9-liter Cummins turbodiesel I-6 (Ram HD): 2004


4.7-liter SOHC V-8 (Jeep® Grand Cherokee): 1999