FIA-certified virtual Gran Turismo Championships 2021 to begin Apr. 21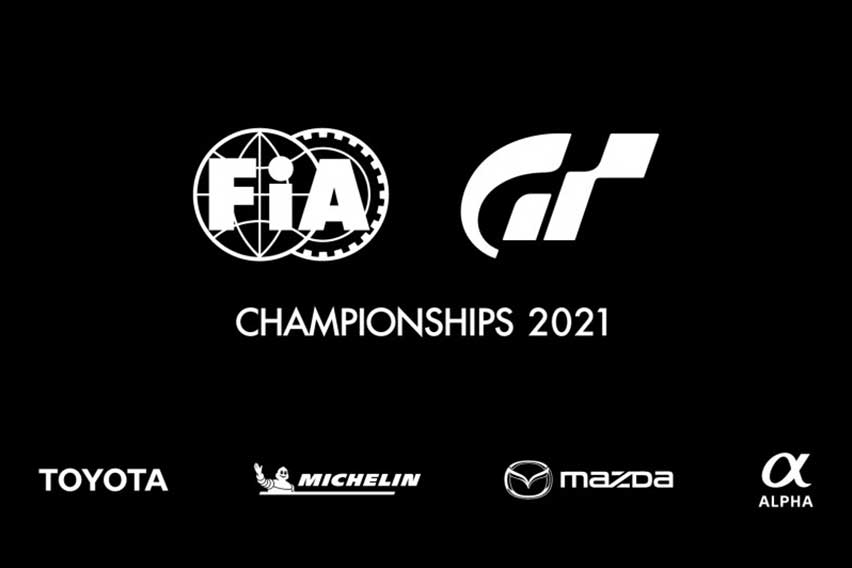 Real motorsports competition is brought to the virtual arena once again in the Gran Turismo Championships 2021.
The Fédération Internationale de l'Automobile (FIA), the governing body of world motorsports, and Polyphony Digital, the company behind Gran Turismo, announced that this virtual racing series will begin on Apr. 21 and run throughout the year.
The FIA-certified Gran Turismo Championships is where realistic motorsports goes virtual within "Gran Turismo Sport" video game. The championships t began in 2018, and are open to anyone over 18 from a participating country, with a copy of the game, and a PlayStation (PS) Plus subscription.
Players can enter two different series: the Nations Cup, an individual competition with players competing on behalf of their countries, and the Manufacturer Series where players compete on behalf of their chosen manufacturer.
Winners of both series are honored each year at the FIA Prize Giving Ceremony alongside the champions of real-world motorsports. Last year, a dominant season by Japanese racer Takuma Miyazono resulted in his crowning as Nations Cup Champion, as well as being part of the victorious Team Subaru in the Manufacturer Series alongside Mikail Hizal from Turkey and Daniel Solis from the USA.
The FIA said the Championships achieved significant growth with over two million race entries from more than 159,000 competitors. The races also brought 120 million viewers to FIA's online channels.
The exciting 2021 season will comprise of the following events:
WORLD SERIES 1 and 2 - This period will see the global top 16 Nations Cup and top 12 Manufacturer Series competitors (initially selected from the 2020 World Finals) taking part in two new World Series events that will be broadcast on June 6 and July 11, respectively.
WORLD SERIES SHOWDOWN - The end of Online Stage 1 gives a chance to its best 16 Nations Cup competitors to compete for a place in the World Series and World Finals.
At the same time, team duties will return for the Manufacturer Series with 12 teams of three racers contesting their 'Showdown' with World Finals points at stake. The Manufacturer Series World Series will be broadcast on Aug. 21, while the Nations Cup on Aug. 22.
ONLINE STAGE 2 - This will run from July 7 until Sept. 25, a further 10 rounds each for the Nations Cup and Manufacturer Series to give competitors a chance to win their place in Dec.'s World Finals.
WORLD SERIES 3 and 4 - Another contest of two more race events, set to be broadcast on Oct. 3 and Nov. 14
WORLD FINALS - Three days of World Finals will be broadcast from Dec. 3 to 5, with a support series Toyota Gazoo Racing GT Cup on Dec. 3.
On Dec. 5, Manufacturer Series final will again see 12 manufacturer teams of three drivers contesting a series of races.
On the same day, the Nations Cup World Final will be held. It will be composed of the 16 established World Series competitors, versus 16 other new racers who have won their place in Online Stage 2.
"Due to... COVID-19, we are missing the atmosphere of our World Series Events and the opportunity to meet our wonderful competitors directly, but we're lucky that we can still test new ideas and continue to grow the FIA Certified Gran Turismo Championships even in this online environment," "Gran Turismo" creator Kazunori Yamauchi said.
Meanwhile, FIA Deputy President for Sport Graham Stoker said: "Digital Motor Sport has come to the fore during the pandemic, and it was great to see so many competitors taking part in the Championships last year and to watch such an exciting World Finals."
FIA Digital Motor Sport Commission President Anna Nordkvist added the racing body strongly believes that "the future is bright for this new form of racing!"
Photo from Fédération Internationale de l'Automobile (FIA)
Also read:
FIA President Jean Todt on Formula E: Progress has been 'sensational'