First drive: Honda PCX 150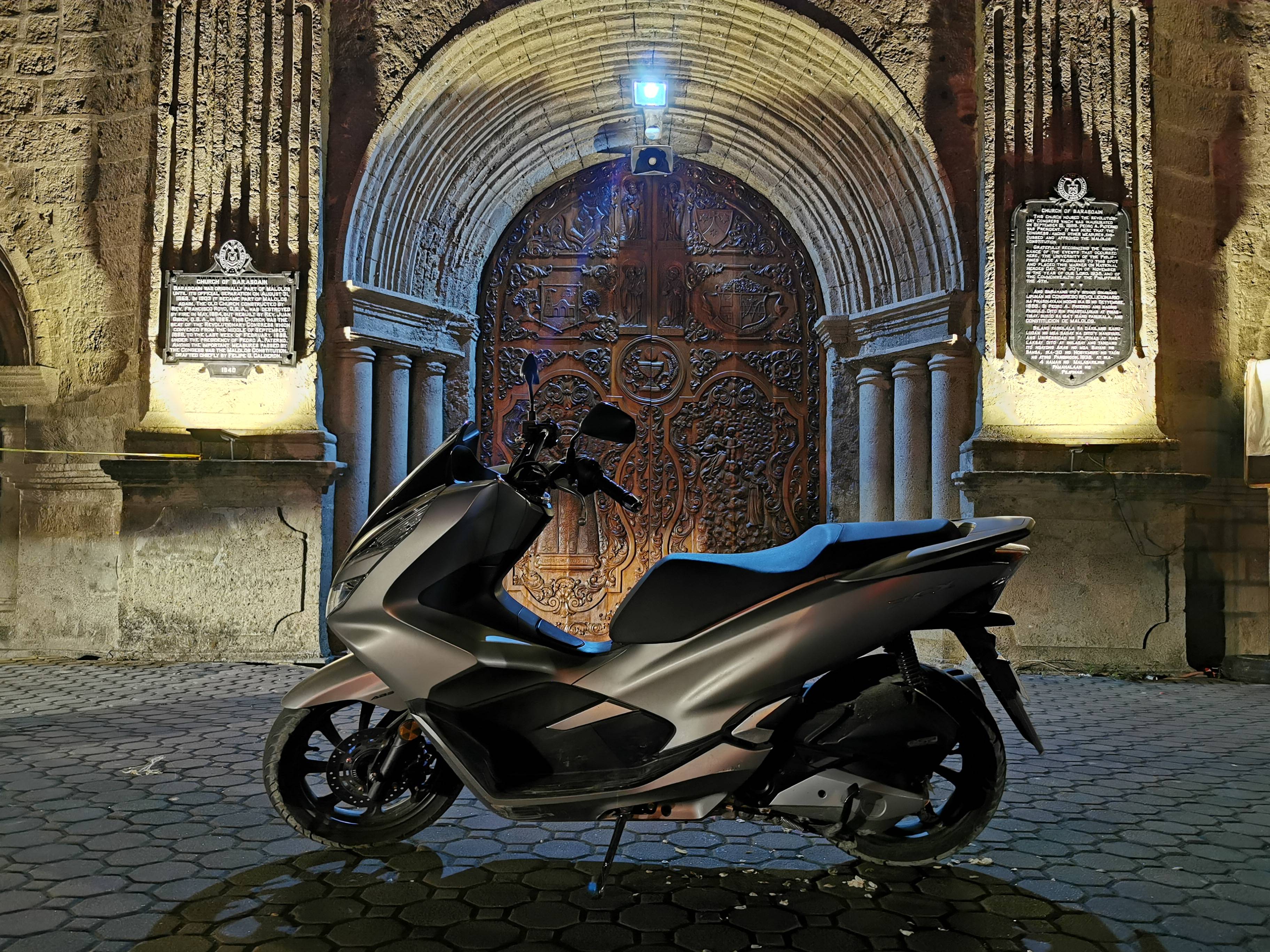 Riding scooters is the norm. Especially during this season wherein even the smallest of roads are getting clogged in traffic. Honda Philippines fielded their PCX 150 in a segment which is considered the busiest in terms of sales.
The Honda PCX 150 is one of the most sought-after scooters in the market now. But does it really have what it takes to take on the busy urban living? Read on. In looks alone, the Honda PCX 150 can stand out. The sleek bullet-shape design of the front fairing suffices the aesthetic needs of all, not just for the younger generations. The design also fits the professionals too, making it a good commute ride to work.
The sleek design and the overall dimension makes it easier to wiggle through traffic, thus making it a good city slicker.
Illumination provides good visibility at night. V-shaped LED headlight gives sufficient lighting in the front and LED taillight wearing an X inside makes distinctive.
The grabrail of the Honda PCX 150 not just provides additional safety to the passenger, it also adds to the look of the scooter, a ducktail wing if likened to cars. Comfort should always be a priority when riding a scooter--whether driven long or short and the Honda PCX 150 provides just that. Driven from Valenzuela to Bocaue in Bulacan and back, I noticed that the seats are well-padded, giving passengers good seating position. However, when of my size (taller than average Filipino) takes the steering, the handlebars of the Honda PCX 150 hits my knee when making turns.
The PCX provides ample power at every twist of the throttle, thanks to its 149cc, single-cylinder SOHC engine, which could deliver 13.3 horsepower and 13.3Nm torque. Whether taking open roads or bobbing and weaving through traffic, the Honda PCX 150 dishes out the power without delay.
The small engine might look a little minute to the dimensions of the ride, but trust us, that mill can carry that weight. Speaking of weight, the Honda PCX 150 only reaches 127 kilograms. But the scooter not only provides power, it sips very little gasoline too. During a short two hour ride, I was able to clock around 43 kilometers to a liter, without the help of its idle-stop system. The Honda PCX 150 also gives certain level of confidence, thanks to its ABS, as you are sure you'll not accidentally slide when you take sudden stops. Other key features of the Honda PCX are power outlet hidden just below the handlebar, the full LCD instrument panel that provides clear details of the kilometer reading, clock and fuel gauge and the keyless start, that makes it futuristic.
However at the price of around P140,000, it becomes a little high compared to its competitors in the market. But hey, you gotta pay to play, right?