First Drive: Yamaha Mio Gravis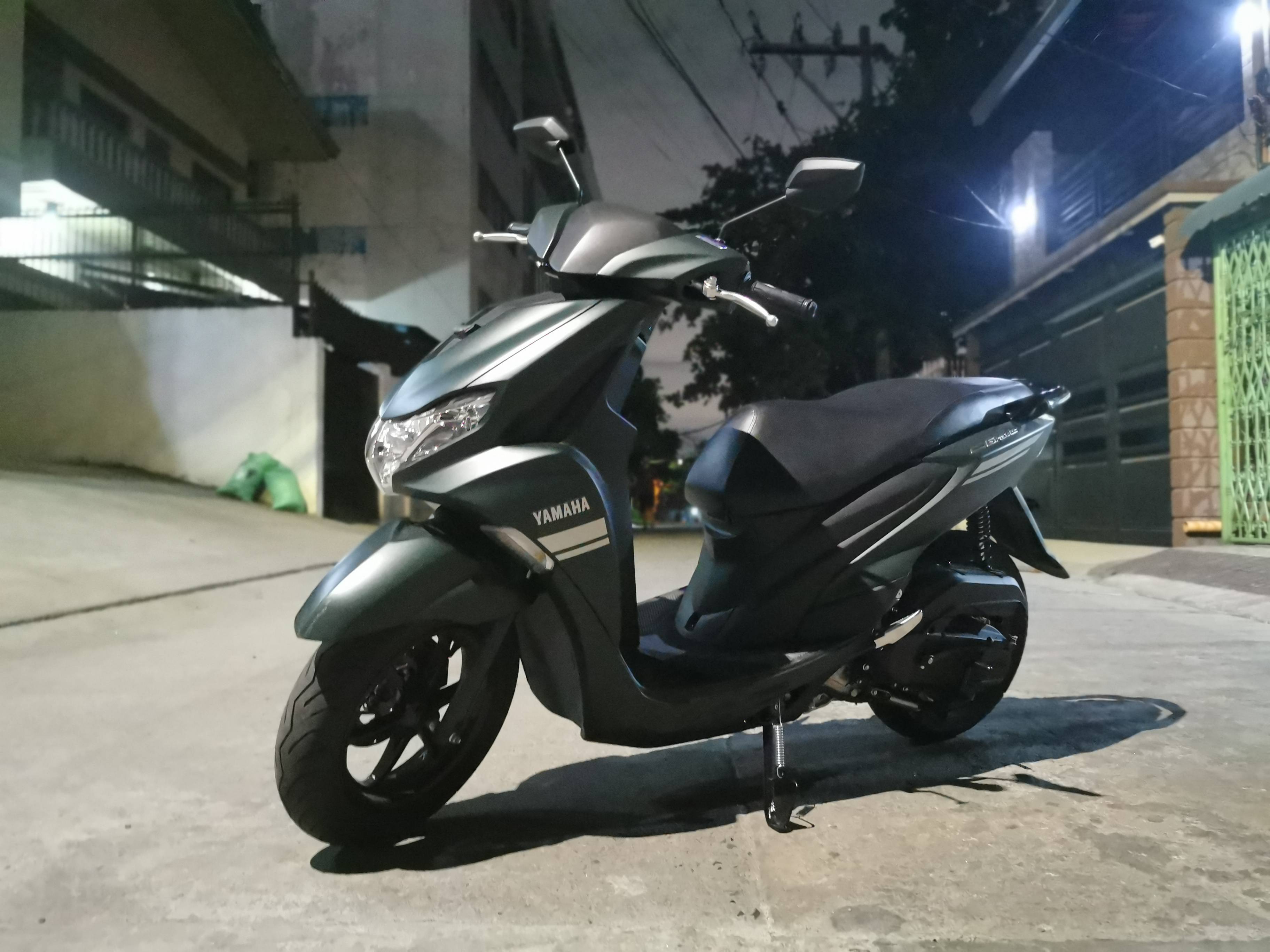 ---
It is usually on this month that traffic is starts to somehow normalize—meaning there should now be light traffic congestion hours within the day. But truth be told, with all the road repairs and projects, it still is difficult to commute. Especially if you live in the suburbs, (like Valenzuela or Sucat) , where you're just a stone throw away to Makati or Quezon City, which is the usual workplace, it's quite expensive to use a car (unless carpooling) to get through short patch of road or use the expressway, which adds to your daily expense. So, scooter would be the way to go. And Yamaha knows his way to suit this need, that's why they have brought in the Mio Gravis. The second biggest in the Mio family, the Gravis completes the lineup for the model.
Dimensions
Falling a little under his big brother Aerox, it is not far behind in terms of size, meaning, it can easily bob and weave through traffic.
To give you an idea, here are its dimensions it stands 1,905mm long, 690mm wide, and 1,110mm high. It's seat height (780 mm) is enough for a typical Asian size and the 100- kilogram wet weight is ideal in squeezing through heavy traffic.
Design
It may not have the striking curves and lines like the Aerox, but it still is a looker.
The emblazoned logo dishes a more iconic look, which is complemented by its black streamlined graphics underneath it.
It can also be noted a size 14 shoe is snug fit on the foot board and ample knee clearance, as compared to the smaller Mio Sporty, meaning it can somehow accomodate tall people. Seemingly designed more as a city Slicker than for long rides, the LED headlight dishes sufficient illumination on the road.
Refuelling now comes easy Yamaha placed the opening, just in front of your knee so that riders need not yo alight the scooter when you need to gas up.
Engine
However, in consideration to its size, the Mio Gravis only has a 125cc Blue Core engine, which can easily translate into lower fuel consumption.
Also, the Smart Motor Generator (SMG) fitted on the Mio Gravis lessens the vibration and noise when starting the vehicle with the need for a starting motor, making lighter.
Tech features
But don't let the framesize fool you, it sure has ample features for the daily rider. Just like the Aerox it already has an electric power socket, useful to that just wanted to charge their phone. However, it lacks front compartment where you can hide your phone while in traffic (well, you can still put phone holders in the front can we?).
The digital panel provides accurate details on your fuel and instantaneous consumption reading.
The Yamaha Mio Gravis sports telescopic fork in the front and unit swing suspensions.
Other noteworthy package
Fitted with front disc brakes the Mio Gravis has wider tires than the Mio Sporty, giving it more grip and control. The 25-liter compartment is quite big and can fit certain helmet size and designs, and a little more for your tools.
With all the offerings that Yamaha has for the Mio Gravis, it is priced only at P85,900. No wonder that though relatively minute in size, this bike can win big hearts as well.