FIRST RIDE: 2018 Royal Enfield Himalayan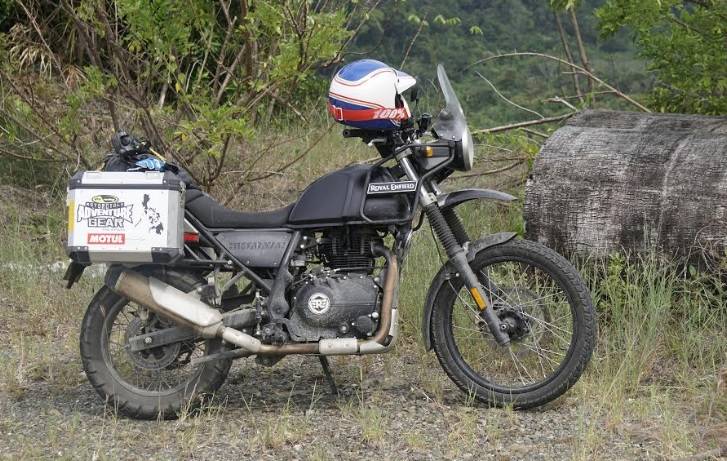 It's quite unusual that there's a sudden surge of interest in the off-road motorcycle scene, particularly ADV. Yup, adventure. It's innate to have that particular urge to go out and explore the unknown, especially when you ride off-road with your best mate on your touring/adventure bikes. That is how we tested the mid-range adventure bike from Royal Enfield, the Royal Enfield Himalayan, owned by Zandro Fajardo of OZRacing Lifestyle. The Himalayan is an adventure touring motorcycle with a single cylinder engine manufactured by Royal Enfield, premiering in February 2015 and launched early in 2016. For me, it was love at first sight when Royal Enfield unveiled this bike three years ago.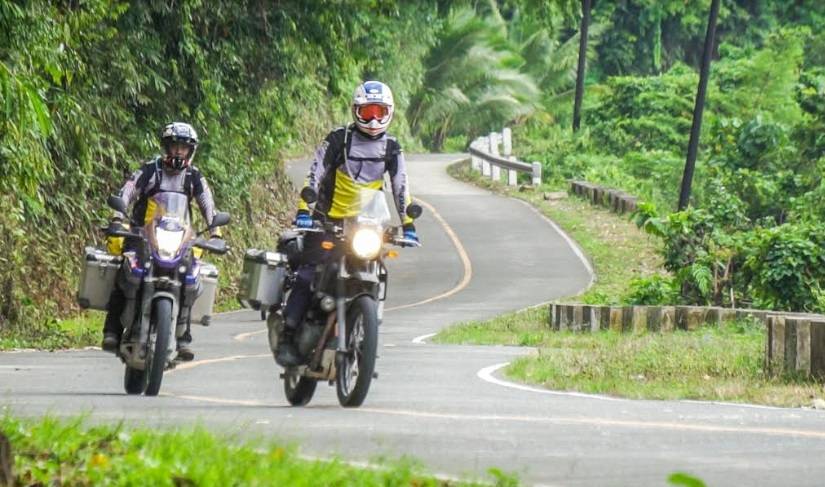 I was captivated with its low-key integrity and slick raw design: most of its components are pure metal. Designed with a classic round headlight and low center of gravity, this bike is perfect for everyday rides and weekend backroad speed trips. Equipped with the latest OZRacing adventure gears, we ventured out to the old and forgotten mountain twisties of Bongabon en route to the surf town of Baler, Aurora. The long stroke LS410 single-cylinder engine was surprisingly perfect for the Himalayan. The Himalayan has strong low-end torque to clear obstacles and useable power to suit all riding conditions.

BUILT FOR NO ROADS
Not being biased about it, the Royal Enfield Himalayan can take a beating; it can take on the harshest road conditions and weather. Be confident enough to twist the throttle and you can glide over water-filled pot holes, muddy and gravel-filled roads--ride it like a stallion. If you will get your own Royal Enfield Himalayan, you might want to consider getting more reliable tires. We noticed the stock tires were kind of slippery after traversing wet roads.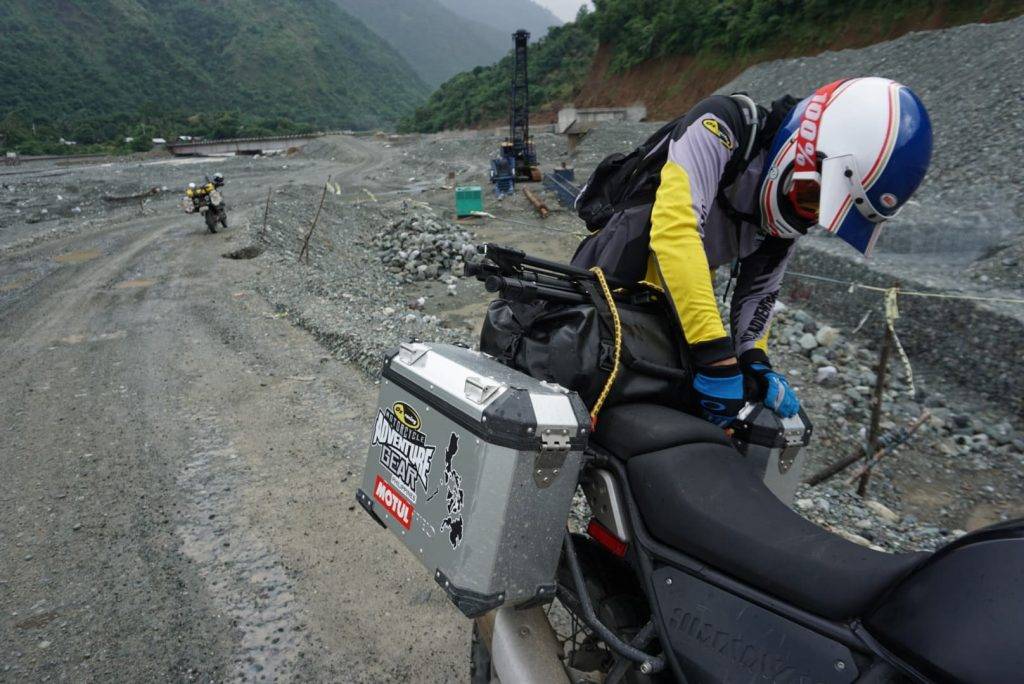 Note: there are a lot of aftermarket tires out there, be sure to have the best AT tires for your steed. I also don't suggest that you go on hardcore trail using the stock Himalayan. Tire upgrades is a must if you want to ride on muddy hard trails. If you really want to push your limit, be prepared to tackle the harsh off-roads by practicing or enrolling in off-road schools like the
Mel Aquino Off-road Riding Training Camp
in Antipolo. But for fire roads or unpaved roads, this bike will just glide like butter on your pancake.
ENJOY THE TWISTIES
And here's the biggest question of all, can the Himalayan make great banking turns on twisties? With confidence and skills, the Himalayan can tackle hairpin turns. Just remember that this bike was built to ride every kind of terrain and that it's not a sport bike. With my experience, upon leaning toward the hairpin, the center stand hits the pavement. You really can't help it, so I just reminded myself to be careful and just enjoy the sceneries. Remember, if you're way too focused on those hairpins, you will miss the awesome views around you.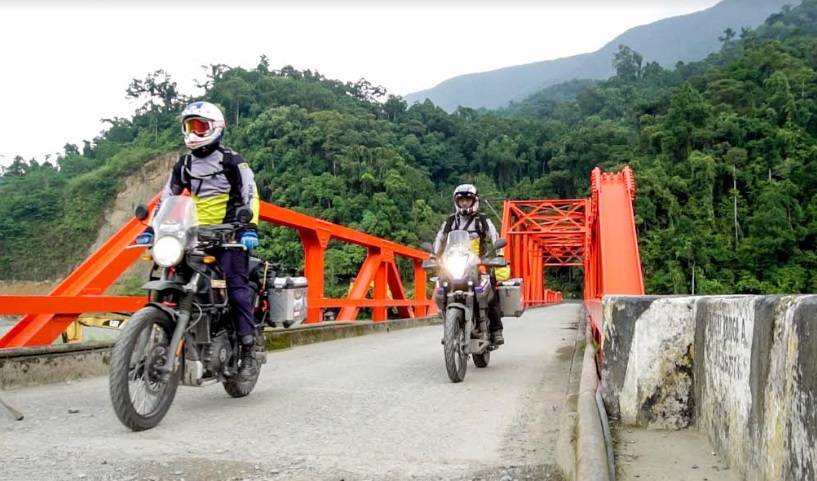 EXPRESSWAY LEGAL
Yup, the Royal Enfield Himalayan can take on that side-sweeping wind while riding on the expressway with speeds reaching up to
120 kph.
It can still hit
130-140 kph
, depending on your capabilities. I admit that I'm not a speed freak so I suggest that with this bike, you just enjoy the cruise and the freedom to ride in the expressway. A grounded stance, terrain-tested suspension, dual-purpose tires combined with agile handling means the Himalayan can handle any road conditions. For the budget-conscious, this is my perfect adventure bike, as it has an SRP of 
PHP272,000
 for the Himalayan Street Version and 
PHP299,000
 for the Himalayan Touring Version.
Story and photos by Mike Eijansantos    
Royal Enfield Bikes Models