Ford and HP transform 3D printing waste into car parts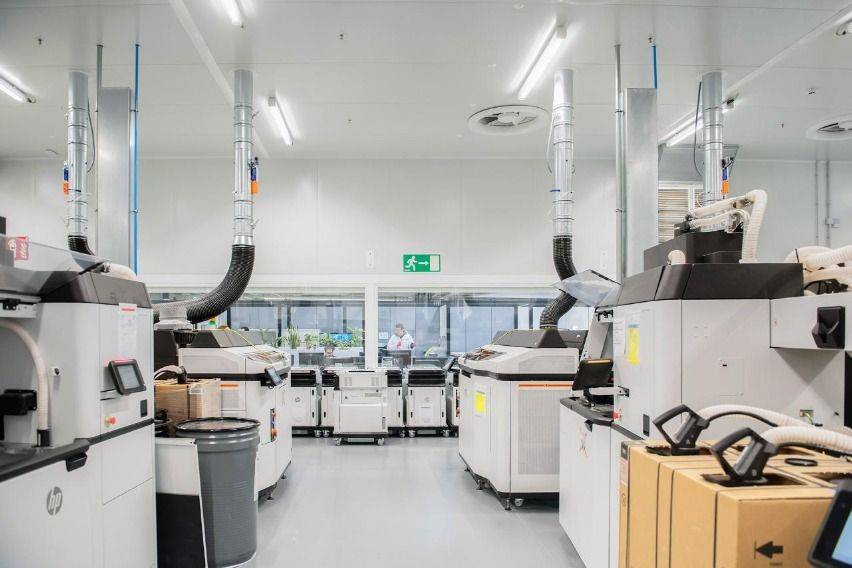 Ford has teamed up with tech company HP to reuse 3D printed powders and parts by turning them into molded vehicle parts at the carmaker's Advanced Manufacturing Center in Michigan, USA.
A claimed industry-first technique, it continues the American carmaker's "drive (to) the future of automotive 3D printing," and is an "earth-friendly solution."
Ford said that the resulting injection-molded parts are better for the environment with "no compromise in the durability and quality standards...its customers demand."
The recycled materials are being used to create fuel-line clips installed first on Super Duty F-250 trucks. The parts have better chemical and moisture resistance than conventional versions, while weighing seven-percent lighter and costing 10 percent less, Ford added.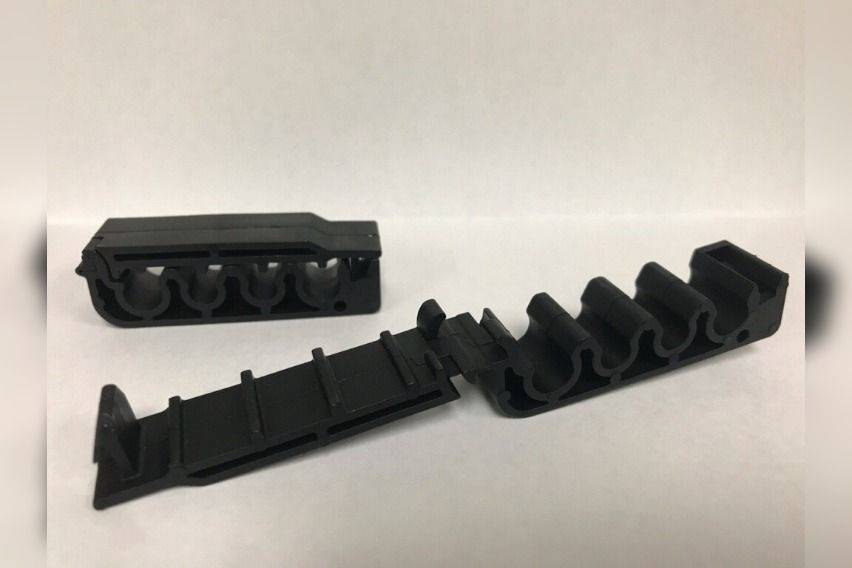 Molded fuel-line clips may be used in future Ford cars, as Ford's research team has identified 10 other fuel-line clips on existing vehicles that could benefit from this innovative use of material.
"Many companies are finding great uses for 3D printing technologies," said Debbie Mielewski, a technical expert at Ford.
"But together with HP, we're the first to find a high-value application for waste powder that likely would have gone to landfill, transforming it into functional and durable auto parts."
HP 3D printers are already designed for high efficiency and low emissions of excess material. Working with Ford and using the tech company's 3D printing technology, excess material created is said to be lowered to zero.
"You get more sustainable manufacturing processes with 3D, but we are always striving to do more, driving our industry forward to find new ways to reduce, reuse and recycle powders and parts," said Ellen Jackowski of HP.
"Our collaboration with Ford extends the environmental benefits of 3D printing even further, showcasing how we are bringing entirely different industries together to make better use of spent manufacturing materials..." Jackowski concluded.
Ford said that they already employ 3D printing for various low-volume commercial vehicle parts, and for tools used by assembly line workers, which saves time and enhances quality.
Ford has a goal to achieve 100 percent sustainable materials in its vehicles.
Photos from Ford
Also read
FORDLiive app aims to up productivity of brand's CVs in Europe
Ford Philippines Lends Transit Vans to Healthcare Workers