Ford PH puts up online trackers for service-related action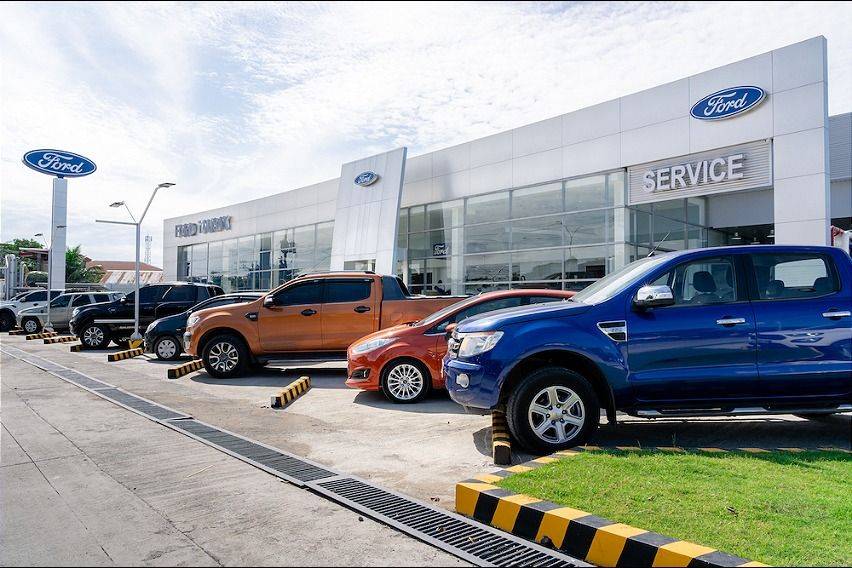 Boosting its commitment to ensure the safety of its customers, Ford Philippines has created online trackers in its website that will help clients check if their vehicles are subject to service recalls.
KEY TAKEAWAYS
What are the two separate trackers that can be found on the Ford Philippines website?
The two trackers in the Ford Philippines website can be used to check if a vehicle needs to undergo airbag replacement or for any other safety-related concerns.
What do customers need to check if their vehicle needs to undergo the safety-related service?
Customers need to input their 17-digit Vehicle Identification Number (VIN) to check if their vehicle needs to be subjected to the aforementioned service.
Ford Customer Service Division Patrick Manigbas said that the online tools are designed to provide "customers easy and convenient access to service actions required for their vehicles to ensure their optimal performance."
In a statement, Ford Philippines said that vehicle owners can visit the company website to check if their units need to replace their respective Takata airbag inflators or undergo any safety-related service actions.
To use the tools, customers need to key in their 17-digit Vehicle Identification Number (VIN) on the online tracker to know if their particular unit is affected. Once confirmed that it needs to be subjected to service action, owners may schedule an appointment immediately.
The repairs for the airbag or any safety-related action will be free of charge, the Blue Oval's local arm assured.
"We have created separate tracking tools to ensure that our customers know what to access to know the status of their Ford vehicles," Manigbas added.
Ford Philippines shared that the VIN can be found on the vehicle registration document, finance statement and insurance paperwork as well as on the passenger side of the vehicle between the windscreen and the dashboard.
Aside from the online tracking tools, Ford is also reaching out to customers if their vehicles are affected with any issue. For further peace of mind, Ford clients can also contact the Ford Group Philippines Customer Relations Center (CRC) at (02) 8866 9408 or 1-800-10736-3673 for more information.
Photos from Ford Philippines
Also read:
Ford PH to give free oil filters to select owners until May 31
Ford PH gets 3 nods at 5th Driven to Serve Awards
Ford Car Articles From Zigwheels
News
Article Feature
Road Test