Ford Philippines Reopens Dealerships in GCQ Areas
On May 1, the enhanced community quarantine (ECQ) has been lifted in some parts of the country, and has since been replaced by a less-rigid general community quarantine (GCQ). In line with this, Ford Philippines has decided to reopen some of its dealerships located in areas where GCQ is currently in place.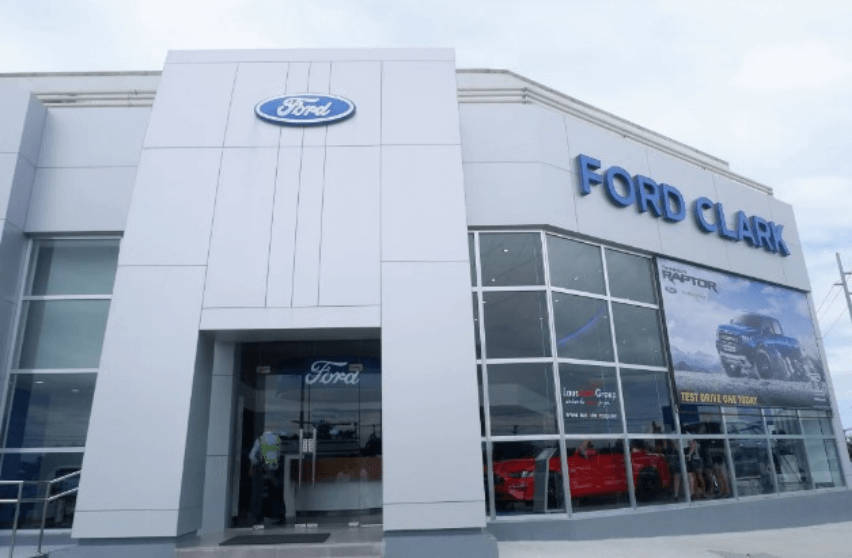 In Visayas, Ford's Tacloban dealership has opened its doors last April 15, one month after the ECQ was implemented. Strict safety measures for both employees and customers are being implemented in the branch.
"We're keen to have things start returning to the 'new normal' across our dealer network, while continuing to keep the health and safety of our Ford customers and entire dealership team as our highest priority," said PK Umashankar, managing director of Ford Philippines. "Customers visiting any Ford dealership will see very clearly the safeguards that are in place — with all customers required to comply with these protocols — while having all sales and service personnel and functions available to serve them."
The following safety measures are being exercised by the company:
Anyone who enters a Ford dealership will be subjected to a temperature check;
The layout/floor plan of the dealership will be reorganized to ensure that appropriate social distancing measures are possible;
All Ford dealership personnel and employees are required to wear both face masks and gloves at all times within the premises; the dealership will also have a designated hazardous waste container for the disposal of used masks and gloves;
Customer interactions will be limited; shaking of hands is not allowed;
All Ford facilities will be disinfected three times every day;
Hand sanitizer dispensers will be readily available throughout the building, particularly in high-visibility and high-traffic areas;
On the chance that an employee experiences flu-like symptoms, they will be asked to promptly seek medical advice and return only when/if free of symptoms;
"While opening our Ford dealerships to provide in-person service is a welcome move forward, our aim is to work very closely with each of our dealers to ensure we are providing the most safe and sanitary environment possible," Umashankar adds.
The following locations are listed below:
| | | |
| --- | --- | --- |
| Dealer Location | Opening Date – Sales | Opening Date – Service |
| Ormoc | May 1 | April 13 |
| Negros | May 1 | May 4 |
| Butuan | May 1 | May 4 |
| Dumaguete | May 1 | May 4 |
| Roxas | May 1 | May 4 |
| Surigao | May 1 | May 4 |
| Naga | May 1* | May 4 |
| Isabela | May 2 | May 2 |
| Bohol | May 4 | May 4 |
| General Santos | May 4 | May 4 |
| Palawan | May 4 | May 4 |
| Dipolog | May 4 | May 4 |
| Ilocos Norte | TBD | May 5 |
| Cagayan de Oro | May 5 | May 5 |
* Operating on limited capacity
Also Read: