Ford UK to use 5G network to advance EV production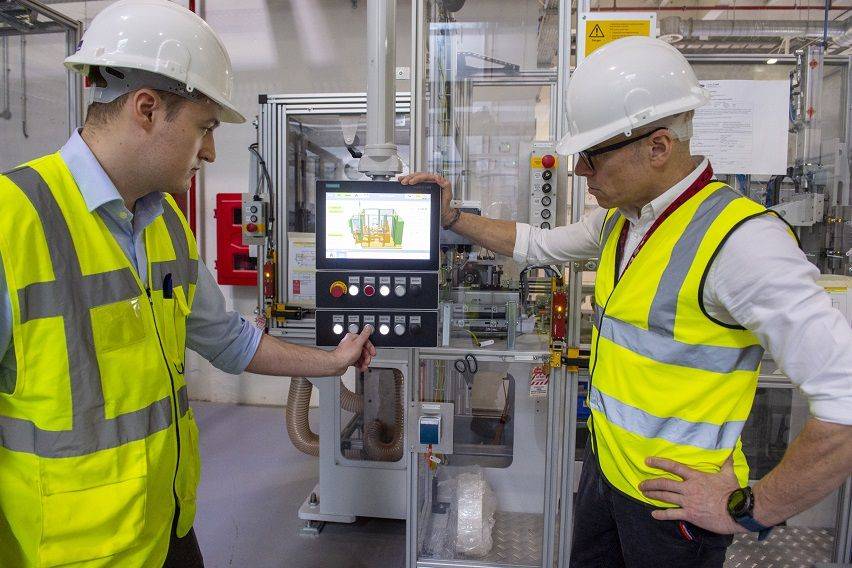 Ford UK, in partnership with British multinational telecommunications firm Vodafone Business, will soon install a 5G mobile private network in the company's new E:PriME (Electrified Powertrain in Manufacturing Engineering) facility in Dunton, Essex.
With a functioning 5G network, the British Ford plant hopes to overcome many of the issues surrounding wireless connectivity in the industrial setting and achieve reduced delays, wider bandwidth, improved security and reliability, and faster deployment time at the E:PriME plant.
Ford expects the system to be fully operational by the third quarter of this year. Once complete, E:PriME Dunton should have the fastest possible network connectivity along with the Blue Oval's second network via consortium at The Welding Institute (TWI), a welding research and technology organization based in Cambridge.
5G allows for more equipment and devices to connect to the network at any given location, which should empower the Ford plant real-time control, analysis and remote expert support, ensuring the enhanced efficiency of manufacturing processes.
"Connecting today's shop floor requires significant time and investment," said Chris White, Ford's 5GEM project lead. "Present technology can be the limiting factor in re-configuring and deploying next-gen manufacturing systems. 5G presents the opportunity to transform the speed of launch and flexibility of present manufacturing facilities, moving us towards tomorrow's plants connected to remote expert support and artificial intelligence."
Ford plans to focus the 5G system to add connectivity to the welding machines and make them work in seamless sync via AI. According to the brand, the batteries and electric motors used in EVs require about 1,000 welds—a process that generates half a million bytes of data in a single minute. Fast, reliable, and high-volume data processing is essential in these processes, all of which are possible in a 5G environment.
Ford's 5G network is aided by a GBP65 million (approx. PHP 4 billion) fund infusion from the UK government.
"We're determined to harness this revolutionary technology to boost the productivity and growth of UK industries," said Oliver Dowden, UK Secretary of State for Digital, Culture, Media and Sport. "We want Britain to be a world leader in 5G, and since 2017 the government has invested millions in ground-breaking testbeds and trials across the country to achieve this."
On the local front, Ford Philippines has been just as busy as its foreign counterparts. Aside from helping its dealerships operate successfully in the 'New Normal,' the company recently announced the return of the Ford F-150 to the local automotive market after over two decades of absence.
Photos from Ford
Also read:
Ford PH begins welcoming back customers
Ford PH hands over 10,000 protective face shields to DOH, DTI