Fresh-faced 2021 Honda Odyssey gets more streamlined look and features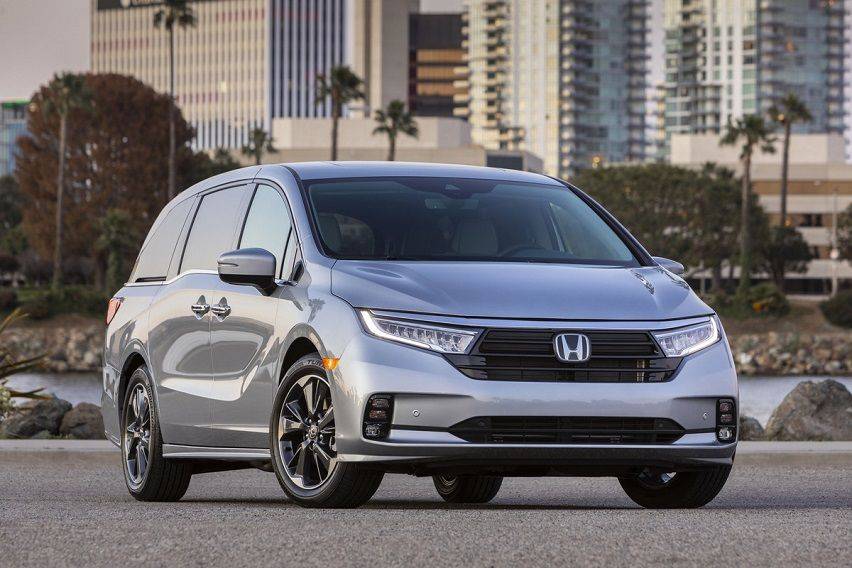 For 2021, America's most popular minivan gets plenty of minor additions including a revised front fascia, new utility and convenience refinements, and an industry-first rear seat reminder with integrated camera.

The most noticeable change can be found at the front, beginning with the redesigned grille that replaces the Japanese car brand's signature Solid Wing Face with a more traditional, somewhat blander look. A chrome strip links the two LED headlamps, looming over the Honda emblem and louver-style grille slats. The foglight cavities have also been reduced, with a slim black trim and lower air dam connecting the two assemblies.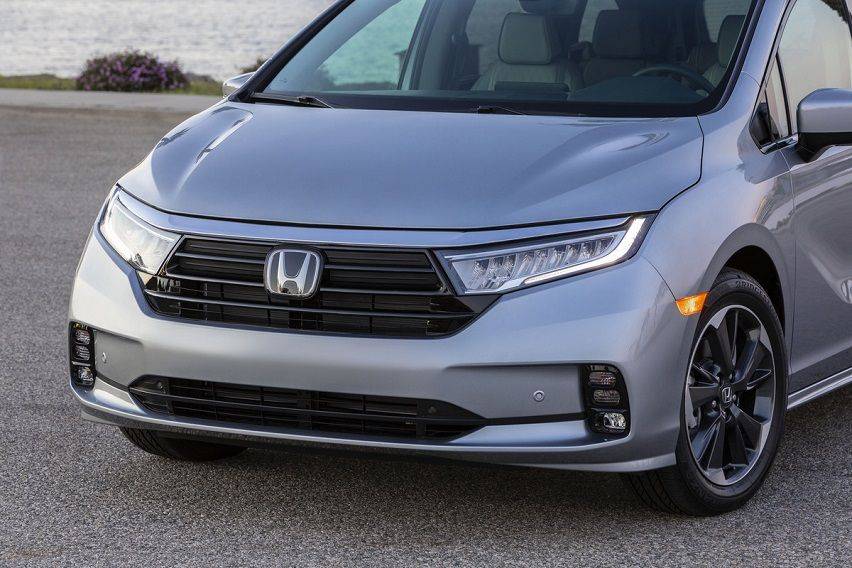 At the rear, the rear combination lamps are now completely red, and mirroring the changes at the front, the once beefy chrome trim has now been slimmed down, serving only as a highlight to a blacked-out strip.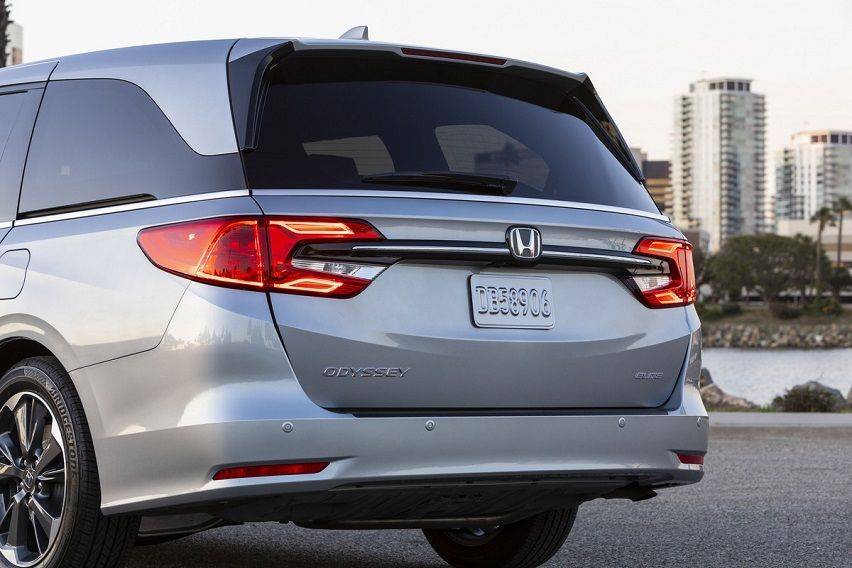 The interior receives no modifications aesthetic-wise, but contrast stitching is available for the top two variants. Despite the cabin looking pretty much the same as the Odyssey's predecessor, there are some updates to functionality, starting with the improved folding of the second-row seats. Flatter than before, it's now easier to place items on top of them, as there's less incline to worry about when transporting cargo.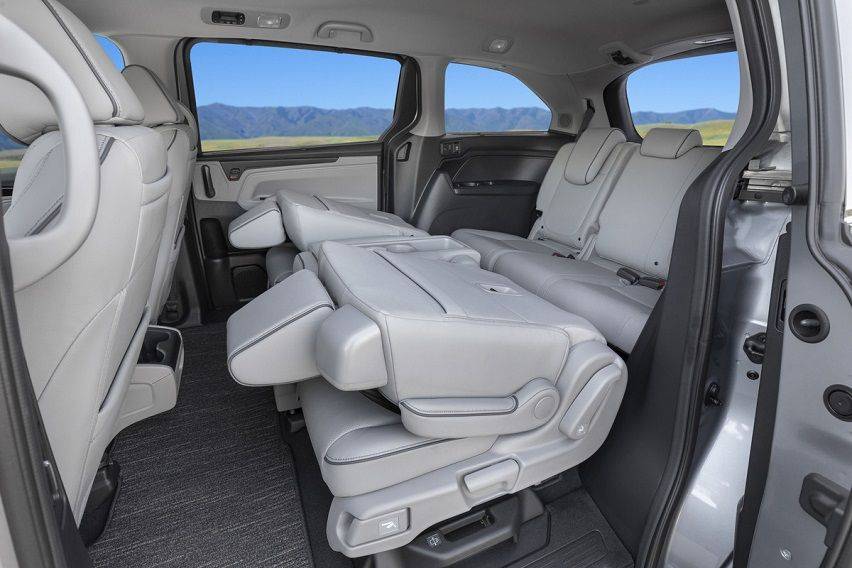 Speaking of cargo, hooks have now been added to the third-row seats, so no need to put your grocery bags on the floor where they have a risk of tipping over during travel.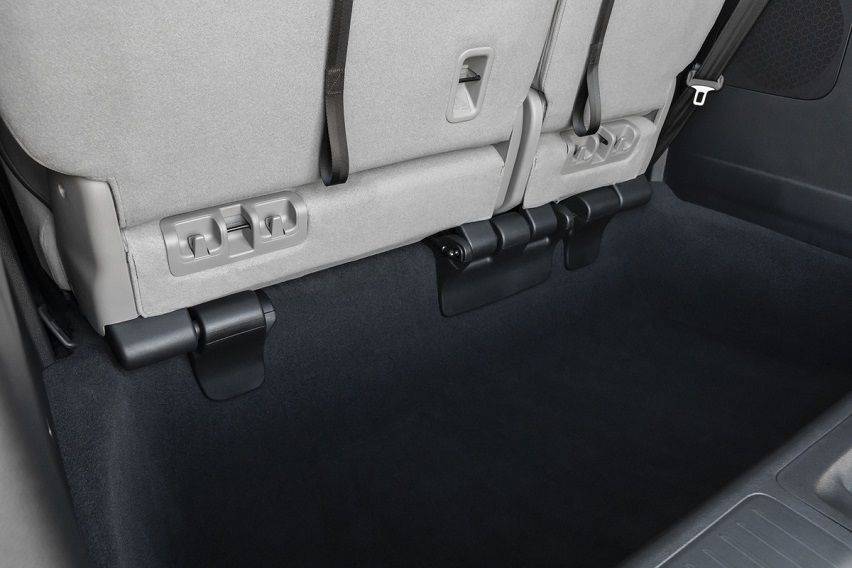 There's also a cord management system at the updated charging system with slots to help manage cords so you don't have to contend with awry wires while your mobile phone is powering up.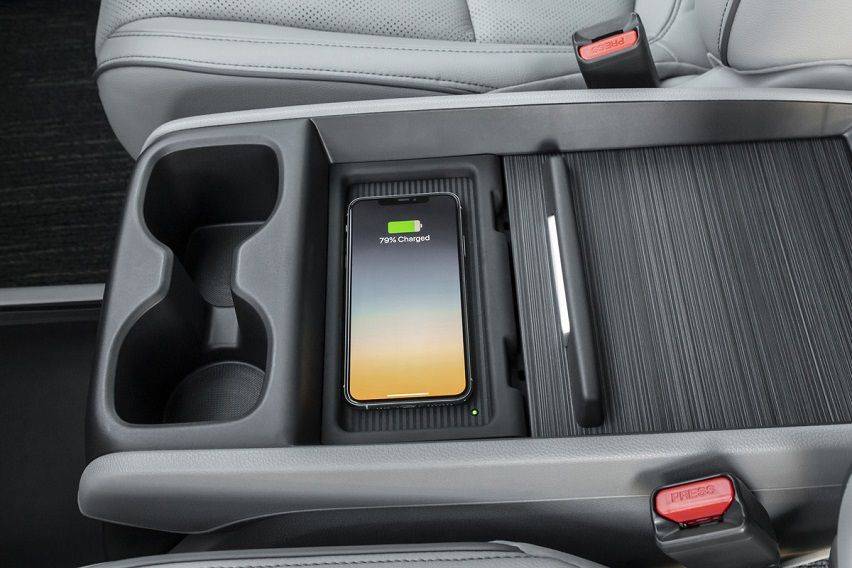 The top trims get extra perks, including a USB charging port at the rear, as well as front parking sensors.

Now standard on every Odyssey is a feature that infant-or toddler-rearing parents will love: a rear seat reminder system that links to a wide-angle camera aimed at the cabin, so front occupants can continuously monitor the little ones sitting in the back. Additionally, the Odyssey's CabinTalk and CabinWatch features can now be used simultaneously, an upgrade that will also be made available to 2018-2020 model Odysseys via a retroactive over-the-air update.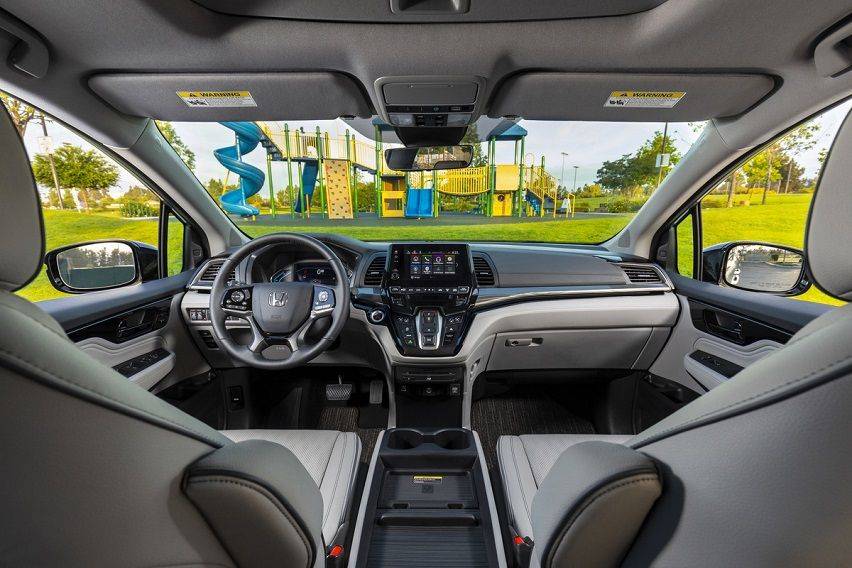 The new Odyssey also has other new safety features to impress, such as a Pedestrian Emergency Braking-enabled front radar unit, Traffic Sign Recognition, and Adaptive Cruise Control (ACC) with Low-Speed Follow, which extends the automatic following capability to stop-and-go traffic situations down to 0kmph. The new Electric Brake Booster powering the ACC system has also been tweaked for more confident braking.

The 2021 Honda Odyssey will be released to the North American auto market beginning August 3. There's a good chance that we will have the model within the first half of next year, so stay tuned with us for updates. But if you don't like the tepid look, you can always go for a 2020 Odyssey, available locally for PHP2.29 to PHP2.69 million.
Explore Honda Odyssey