Fuel Your Dream Business with Shell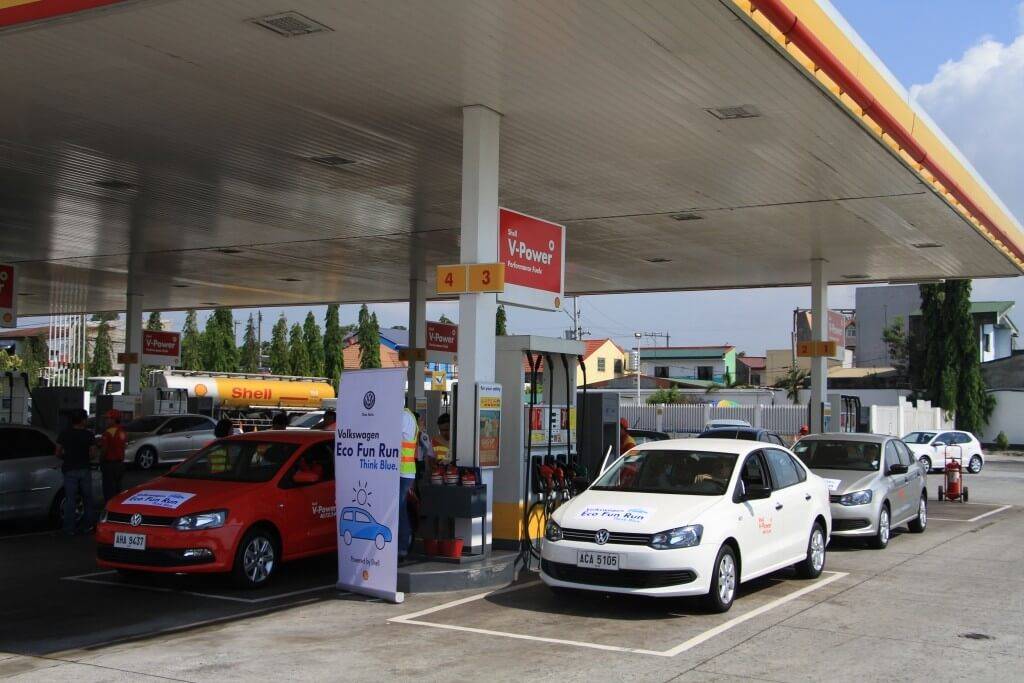 As it celebrates its 105-year milestone, Pilipinas Shell continues its tradition of building and strengthening partnerships with its best-in-class retailers across the nation.
With over 1,000 sites and still growing, Shell boasts of having one of the biggest and most profitable retail networks in the country. The company has continuously provided stable and profitable investment opportunities for both experienced and budding entrepreneurs, forging alliances that have proven to only grow stronger through the years.
Passing on the legacy
One such partner is Shell's retailer and seasoned businessman, Reynaldo Montoya. He has been running a dealership in Lamuan, Marikina since 1988 and believes that honesty and perseverance are keys to achieving success in any chosen endeavor.
The eldest of 12 children, Rey was a bank employee when he ventured into Shell dealership. As he was reading through the newspaper, an advertisement for the rights to a gasoline station caught his attention. Unfortunately, he didn't win the bid for the said station.
"Noong time na 'yun, ang hottest business ay ang pan de sal, food industry," Rey recalls. "Pero ang gusto kong negosyo ay 'yung kahit natutulog ako kumikita ako." He wanted to run a business around commodities as it guarantees that he will never run out of potential consumers.
Everything eventually fell into place when Rey got a call from a Shell sales representative offering him to operate a Shell station in Marikina. Although the station had been closed for two years, had worn-out ceilings and no available pumps, he was determined to give it a go.
"I needed to prove that my management was different. I decided to print out calling cards to hand out to jeepney drivers and invite them to gas up at my station," Rey recalls. Through word of mouth, customers started pouring in, and Rey's hard work eventually paid off.
The two siblings shared that maintaining the legacy of their father was intimidating at first. "Sobrang pressure kasi, living up to the name, kung ano ang na-establish niya at yung mga expectation ng mga tao," JP recalls. "But I think so far we've done well because he's there to guide us."
Rey shared that his initial success with Shell inspired him to grow his family, and without it, his youngest son Carlo might not have been born.
"The Shell station was my playground growing up," Carlo reveals. "My early exposure with the business taught me how to build good relationships not only with our customers but with our staff as well." Today, he manages his own set of retail stations.
The sibling tandem
With over 21 years of working with Shell, siblings Adam and Carol Teves started their journey when Adam was looking for a business to invest in. "Shell is a good and strong brand all over the world. Quality products and services, all in one package. I didn't think twice in choosing Shell," Adam said.
They also noted how they have enjoyed being part of a professional network of entrepreneurs as this has helped them grow their dealership to nine sites. "It's a dream come true for me to work in a corporate setup while doing your own business," adds Adam.
Both believe that living up to Shell's core values of honesty, integrity, and perseverance is the main reason why their partnership has lasted long. They also noted how the business has also allowed them to train, empower, and provide stable livelihood for their own staff. "I want to be able to train more managers who can handle and operate the site," Carol said. "We want them to learn how to use their hard-earned money wisely and learn how to invest, too."
Indeed, Shell's continued commitment to making the future manifests in initiatives to expand partnerships and promote more investment opportunities for generations of retailers, while also benefiting its employees and customers.
For dealership inquiries please visit shell.com.ph/joinshelltoday or contact:
Email: newbusiness-ph@shell.com
(02) 878-8888 (Metro Manila)
1800-5888-1111 (Bayantel Toll-Free)
1800-10000-1111 (PLDT Toll-Free)
1800-8111-1111 (Globelines Toll-Free)