Fully Electric Tricycles Now Plying BGC Properties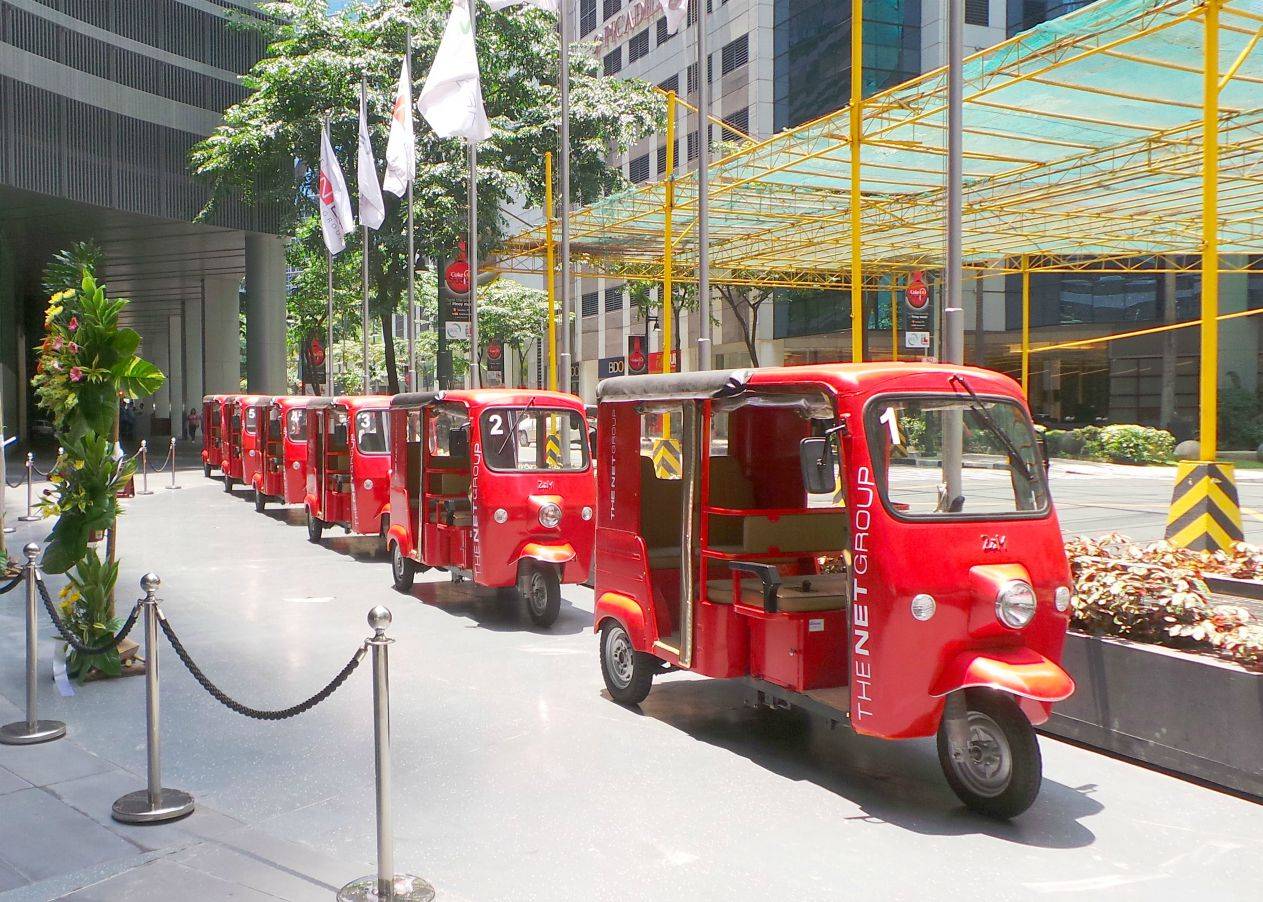 The Net Group (TNG) the country's biggest green office building developer based in Bonifacio Global City (BGC), shows everybody that it can walk the talk when it partnered with EMotors, Inc. (EMI) a local manufacturer and assembler of fully electric tricycles or e-trikes, to serve the transport need of its own staff, officers, and tenants.
The partnership with EMotors makes TNG the first company located at BGC to rely fully on pure electric vehicles for the transportation needs on their properties. The ZüM passenger e-shuttles will ply routes that cover TNG's two buildings in BGC: Net Park and Net Lima.
"We want to help alleviate the stress of commuting for TNG staff and our tenants even within a short range of radius with the free point-to-point ZÜM electric shuttle, one that also supports our corporate sustainability goals," says Raymond Rufino, Co-President of TNG.
What TNG hopes to gain from the partnership
A statement from TNG said that the partnership with EMotors makes sense because their location, the prime business district that is BGC, is populated by global companies filled with young, tech-savvy, and environmentally-conscious people.
TNG hopes that the partnership helps lower the company's carbon footprint while creating jobs and livelihood that attracts women drivers. Most of all, the project aims to limit environmental degradation and pollution while supporting the sustainability and clean air efforts by the government.
The first BGC enterprise
The partnership with EMotors makes TNG the first company to utilize sustainable, pure electric vehicles to serve the transport needs of its own staff, officers, and tenants starting with their two buildings, Net Park and Net Lima located at the heart of upscale BGC--a prime location populated by global companies the likes of Google with its globally connected and sustainability-conscious BGC citizenry.
For EMotors, the partnership with TNG means that an increasing number of companies are trusting their fully electric e-trikes. EMotors adds TNG to its growing list of partnerships with sustainability-conscious enterprises, which includes PepsiCo (PCCPI), 2GO, and Astoria Group, among others.
"The endeavor provides for a win-win-win situation for all stakeholders where the company, the people, and the city gain from the obvious benefits of using zero-emission, zero-noise electric vehicles," adds EMotors President, Elizabeth H. Lee.