Gasoline Pump Prices Set to Climb this Week
After the series of price cuts last month, fuel companies are set to jack prices of gasoline products by the pump. In their separate advisories over the weekend, oil firms Shell and Cleanfuel would jack the pump price of Gasoline by Php.85 per liter. However, they would also cut their diesel price by Php. 15 per liter each. To add, Shell's kerosene would also have Php. 15 per liter decrease. Shell would implement the price adjustment at 6AM Tuesday (November 12) while Cleanfuel will have their Wednesday (November 13) shortly after midnight. Other oil companies are expected to follow suit.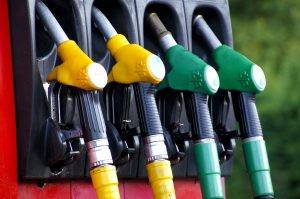 Prior to this price adjust, oil companies had a lowered the prices of gasoline products totaling to P1.05 per liter On the other hand, diesel already had P1.85 slide on prices since the start of 4th quarter of the year.
© pinasacademy.com