GAZ: Three New Types of Vector NEXT Buses to Go On Sale Soon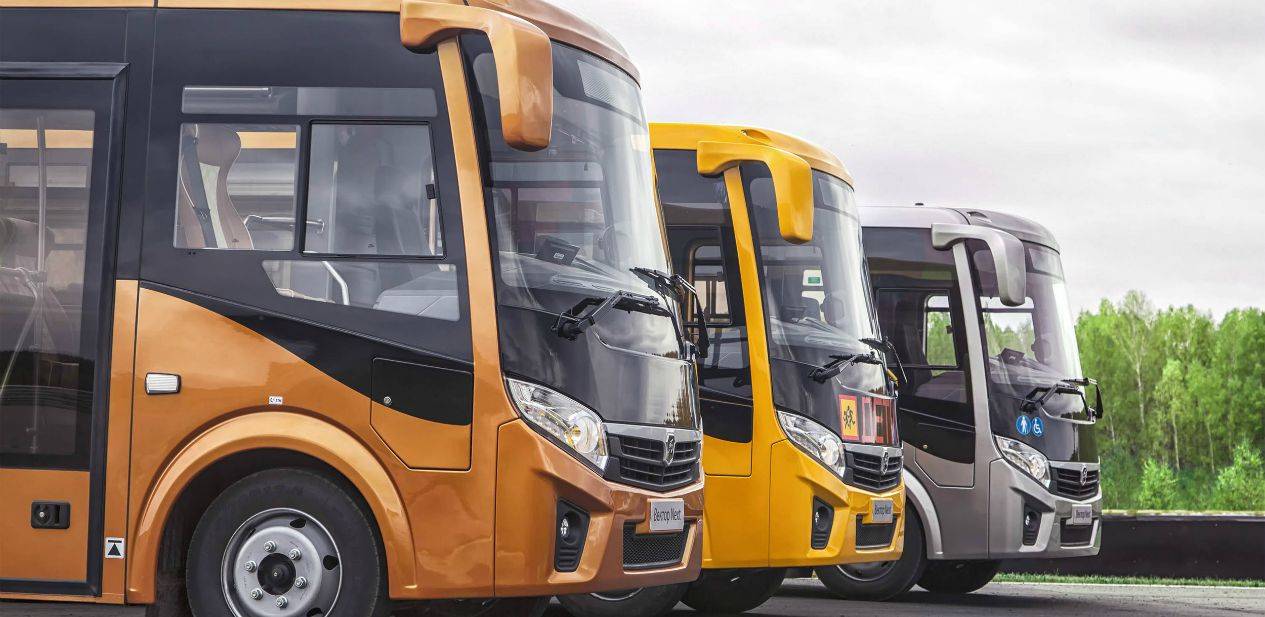 Russian automotive conglomerate GAZ--which has 18 manufacturing facilities in eight Russian regions, announced that it has begun the production of three new Vector NEXT bus types, including an intercity bus, CNG-powered bus, and one that has been modified to provide disabled people with easier access. The new bus are additions are in line with the company's plan to increase sales of Vector NEXT buses by 60 percent this year.
The Vector NEXT bus is designed for disabled people, dubbed 'accessible environment,' contains a low-flow design for rear door, boarding and exiting area, as well as a mechanical ramp and dedicated space for individuals with a wheelchair. The doorway has even been expanded to 0.9 meters wide to accommodate wheelchairs.
Built to provide utmost comfort during the even the most dire traffic situations, the intercity bus features tinted glazing, seatbelts, air conditioning, overhead luggage racks, and adjustable backrest. It's even got an audio system and tachograph with data storage security module, ERA-GLONASS equipment, Russia's very own emergency response system method.
The CNG-powered version on the other hand, boasts an advanced engine design that runs on natural gas, starting with a YMZ-530 Euro-5 compliant engine with six gas cylinders at its heart. It even has its own set of system management solutions to ensure high reliability and fuel economy. Thanks to its natural gas engine, the GAZ's CNG bus comes with the benefit of decreased operating costs and reduced emissions.
The buses can carry a maximum of 43 to 53 passengers depending on the model. Aside from the standard features, they also come with additional options including electronic route indicators, automatic stop announcement system, and video system, among other selections.
Last year, GAZ managed to deliver 1,100 Vector NEXT buses to the Russian market. With the expansion of the line, the company plans to sell a minimum of 1,700 units in all, targeting a possible growth in sales of over 60 percent.