Gogoro E-Scooter is a Machine that can Connect with Your Smartphone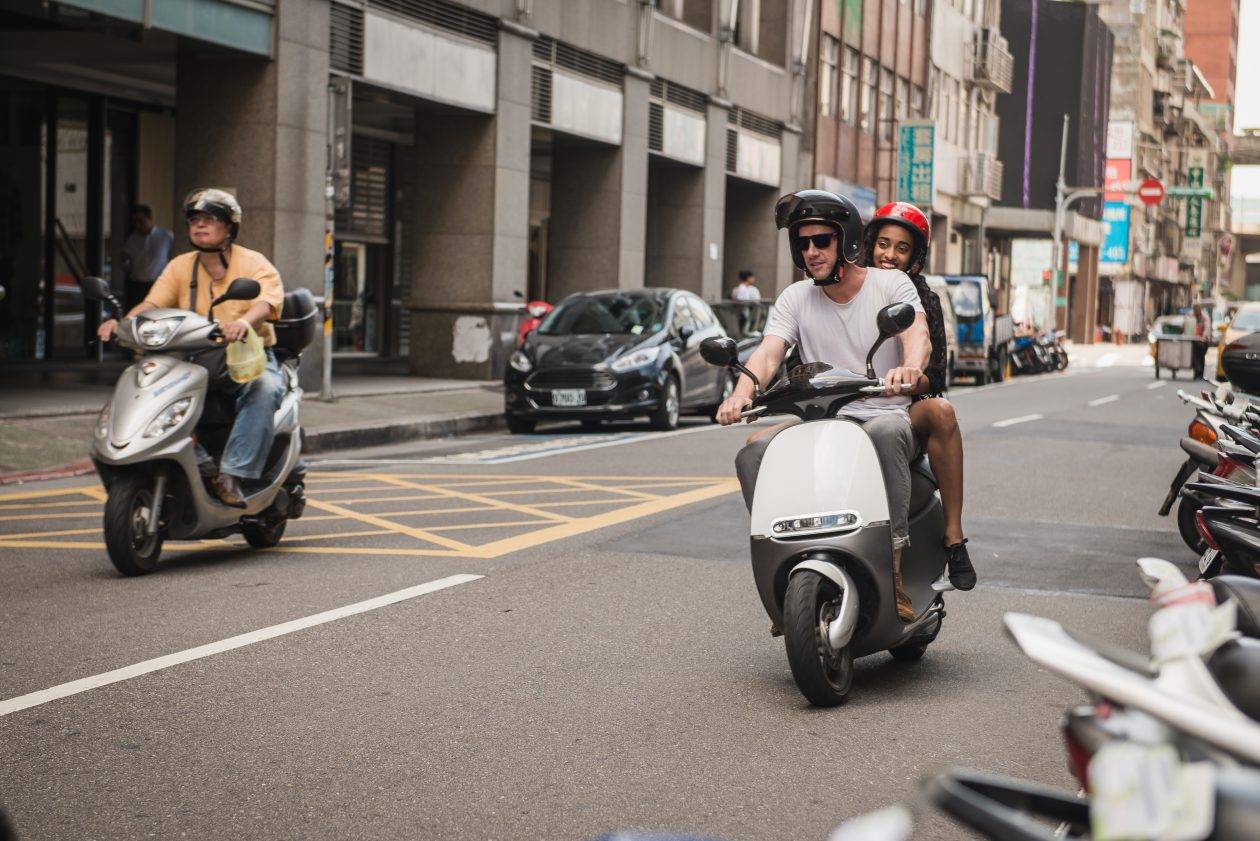 What comes to mind when you think of electric scooters? Well, if you ask us, the first thing that comes to mind are not actually scooters but electric bikes—yes, the one that either has three or two wheels on it. However, electric scooters could soon not be confused with electric bikes—thanks to the Taiwanese company Gogoro. Gogoro has gotten the attention of many due to its distinctive, sleek-looking, smart, and efficient all-electric scooters. In fact, this company has been labeled as the 'Tesla of scooters' because of the high-tech features integrated to its products.
Gogoro's electric scooter can be paired with your smartphone using the Gogoro app. Once connected, you can customize the colors of the lights, monitor the battery usage, locate where it is parked, and find a battery swap station. The last feature mentioned, battery swap station, is probably the most awesome thing about Gogoro's electric scooters.
The company designed a battery switching system, which eliminates hours of waiting for the unit to reach full charge. This is made possible through a battery swap station, a place where you can find Gogoro battery charging hubs. As such, a rider removes the battery of his/her scooter and swaps it out with a different set. The whole battery swapping process only takes six seconds, according to Gogoro. Imagine how quick is that, it's even faster than filling up a regular fuel-powered scooter.
https://www.youtube.com/watch?v=VQn7aeLc1cU
In case you're concerned with its power, the Gogoro 2 Plus electric scooter is equipped with a 6.4 kilowatt motor that has a maximum range of 110 km and can reach speeds of up to 90 kph. The company claims it can go from 0 to 50 kph in 4.3 seconds. Early this year, Gogoro announced its intention to launch its electric scooters outside Taiwan and its CEO Horace Luke said that they plan to introduce Gogoro in Manila.