Gov't to Launch 1st Farmer-Owned Motorcycle Tire Brand on April 26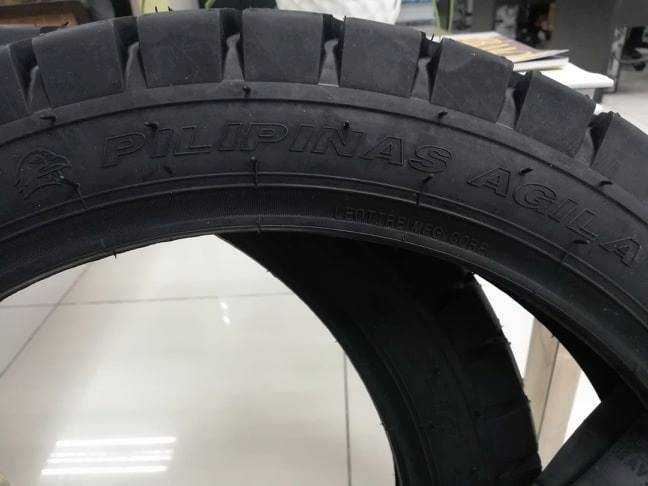 DA Secretary Emmanuel "Manny" Piñol, in his FB page, said the launching will mark the start of a nation-wide marketing program which will offer the 300x17 motorcycle tires for utility motorcycles at competitive prices.
He said Pilipinas Agila motorcycle tires will use 100-percent local rubber purchased from Filipino farmers.
Motorcycle tire dealers from all over the country will be invited to join the launch and will be asked to support the country's farmers by promoting the Pilipinas Agila motorcycle tires.
The launching of the Pilipinas Agila tires will coincide with the awarding of outstanding farmers and fishermen as well as their cooperatives and associations, who have made 91 percent repayment of their loans from the Agriculture Credit Policy Council (ACPC).
The Pilipinas Agila Tires is a product of the Philippine Rubber Farmers Cooperative (PRFC) which was organized by the DA two years ago as part of the program to elevate farmers to the level of processors.
The cooperative received a PHP10-million loan from ACPC as start-up capital for the tire manufacturing business which the PRFC will repay at two-percent interest per year for a period of eight years.
Piñol said the PHP10-million capitalization will be used to buy the rubber cup lumps produced by its members and other rubber farmers which will then be formed to semi-processed rubber cubes called SPR-20.
The PRFC will deliver the SPR-20 to Leo Tire Manufacturing in Valenzuela, Bulacan which will, in turn, process them into motorcycle tires, initially, and later on, small tractor and multi-cab tires.
The PRFC will then take the processed tires and market them in different parts of the country, especially in areas with tricycles and single 'habal-habal' motorcycles.
The tire manufacturing project is expected to stabilize and even increase the buying price of raw rubber produced by farmers in the country.