Green Car Reports Picks Audi E-Tron as Best Car of 2020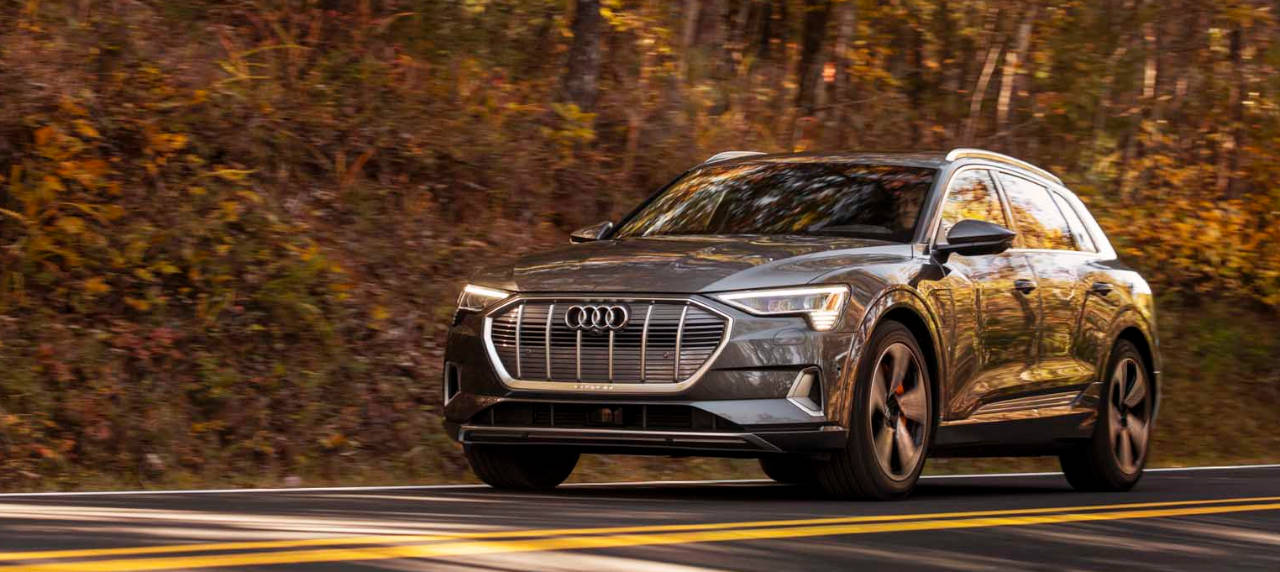 Audi continues to be a frontrunner in the modern car industry, continuously adapting and innovating in order to fit their customers' needs. Enter: the Audi E-Tron. The Audi E-Tron is the best car to buy in 2020, according to hybrid and electric car reviewer Green Car Reports.
@ https://www.greencarreports.com/

The E-Tron is a fully electric, five seater luxury crossover SUV, perfect for you and your family. The E-Tron is packed with a 95.3 kWh lithium ion battery pack that powers two electric motors. This battery pack delivers 355 hp and 560 Nm of torque, but a quick shift to sport mode increases the power to 402 horses and 664 Nm of torque. When fully equipped, the E-Tron is capable of towing up to 4,000 pounds (1,814 kg) of payload. Despite being a crossover, the E-Tron is swift and snappy to drive, but ensures a smooth and luxurious ride for its five passengers. The 95.3 kWh lithium ion battery pack has a driving range of up to 204 miles (328 km), which is lower than its competitors. The Jaguar I-Pace has a range of 234 miles (377 km), while the Tesla Model X Long Range has a 295 mile (475 km) range. We hope that Audi will update their battery for the 2020 model to exert a little more range.
@ https://www.greencarreports.com/

Inside the E-Tron is pure Audi goodness. The cabin looks ultra modern and sleek, coupled with leather seats and high resolution screens. The E-Tron has 29 cubic feet of cargo with the seats up, and 57 cubic feet with the rear seats down.
@ https://www.greencarreports.com/

Audi's electric SUV boasts a five star crash test rating from the National Highway Traffic Safety Administration (NHTSA). It was also named a top safety pick by the Insurance Institute for Highway Safety (IHSA). This, along with great safety features such as forward collision warning, automated emergency braking, blind spot monitoring, rear cross traffic alert, and lane departure warning. These safety features come standard which makes the E-Tron a great family car. The E-Tron starts at $76,000 (Php 3.88 million).
@ https://www.greencarreports.com/

What made the Audi E-Tron stand out for Green Car Reports is how Audi introduced the greatness of EVs to their customers, and how it set new standards for safety and efficiency. The E-Tron is Audi's blueprint for the future, and Green Car Reports seem to agree.