HARI crowns Hyundai Commonwealth as Dealer of the Year in first Virtual Awards
San Juan Group's Hyundai Commonwealth Avenue was crowned with the highest honor at the first virtual Hyundai Asia Resources, Inc. (HARI) Dealer of the Year Awards (DOYA).
Hyundai Commonwealth Avenue (HCA), under the leadership of Atty. Anna Lyne Ponferrada, was the 2019 HARI-DOYA recipient in Passenger Car (PC) segment, besting 41 other dealerships under the Korean marque in the country in terms of Sales, After Sales, Customer Relations Management, and Parts Operations.
HARI DOYA is an annual citation of dealerships that render outstanding performance in key areas of the business in order to continually boost customer satisfaction and further build the Hyundai brand as a leader in the Philippine automotive industry.
The commendation is the second for the HCA—the first one being in 2012.
HARI President and CEO Maria Fe Agudo said that this year's celebration of HARI DOYA has become more meaningful following the challenges posed by the dreaded COvid-19 pandemic. Themed as the Great Reset, the local distributor for the Korean carmaker reflects on new approach and renewed drive toward delivering #BetterJourneys to its customers.
"The pandemic cannot stop us from giving honor and recognition where its rightfully due. The COVID-19 virus has turned mobility upside-down. Yet amidst this topsy-turvy world, we faced our fears and joined forces like never before to create our own Better Normal ecosystem," Agudo said.
Meanwhile, HCA president expressed gratitude over the acknowledgment that they received.
"Thank you HARI for this recognition. From Ms. Fe, the executives, officers, and staff who have helped us along the way, all these years. Thank you. To our Hyundai Commonwealth family, this is your award! We are so blessed to have a competent, passionate and dedicated team. All your hard work has paid off. Thank you very much and job well done!," Ponferrada said.
"To our Chairman and matriarch, Boss Amang and Ma'am Baby, thank you for all the guidance, the support and trust that you have given us. We dedicate this to you. You are our inspiration and our driving force. We will not be here without you both," she added.
Agudo noted that positive response to recover during these trying times. Among these initiatives are its support to implement the Hyundai Guidelines for Protection and Safety (GPS)—a comprehensive set of procedures and programs designed to safeguard the well-being of stakeholders, restore consumer confidence, and win back customers in the New Normal. It is backed by its twin core programs in Sales (HOMEPage) and After Sales (ARMOR).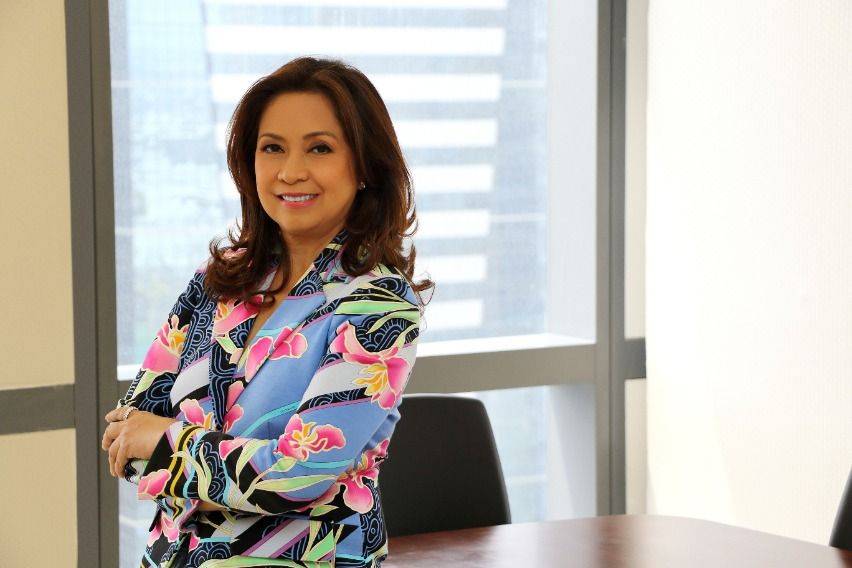 After congratulating the year's DOYA awardees, Agudo explained, "RESET (for R-esilience, E-xecution, S-yngery, Customer E-xperience, T-enacity) has and will be our lifestyle and mindset for the months to come. As I always say, we can always be more and do more in the face of uncertainty… We don't REST. We RESET with the hope that, once this darkness passes, we will emerge tall and strong and ready for Better Journeys ahead."
Aside from DOYA, HCA was recognized in Excellence in Dealership Business Enterprise (Champion), Excellence in Sales and Parts Operations (Champion) and Measure-Up Performance (Best Improved Performance, Champion).
Below are the other award winners:
Excellence in Dealership Business Enterprise: Hyundai Commonwealth, Hyundai Southern Mindanao, and Hyundai Tarlac
Excellence in Sales Operations: Hyundai Commonwealth, Hyundai Las Piñas, Hyundai Bacolod
Excellence in After Sales Operations: Hyundai Cebu South, Hyundai Commonwealth Avenue, Hyundai Pampanga, Hyundai Cabanatuan City, Hyundai Baliwag Bulacan, Hyundai Biñan Laguna, Hyundai Pagsanjan Laguna
Excellence in Parts Operations: Hyundai Commonwealth, Hyundai Southern Mindanao, Hyundai Dasmariñas Cavite, Hyundai Baliwag Bulacan, Hyundai Biñan Laguna, Hyundai Santiago City, Hyundai Pagsanjan Laguna, Hyundai San Fernando La Union
Excellence in Customer Relations Management Operations: Hyundai Cebu North, Hyundai Batangas City, Hyundai Lipa Batangas, Hyundai San Fernando La Union
Measure Up Performance Award: Hyundai Commonwealth
Photos from Hyundai Asia Resources Inc.
Also read:
Hyundai Sustains Position as One of Top Automotive Companies in 2019
Hyundai Opens Baguio Dealership