Hyundai PH unveils #BalikBiyahe ProMiSe program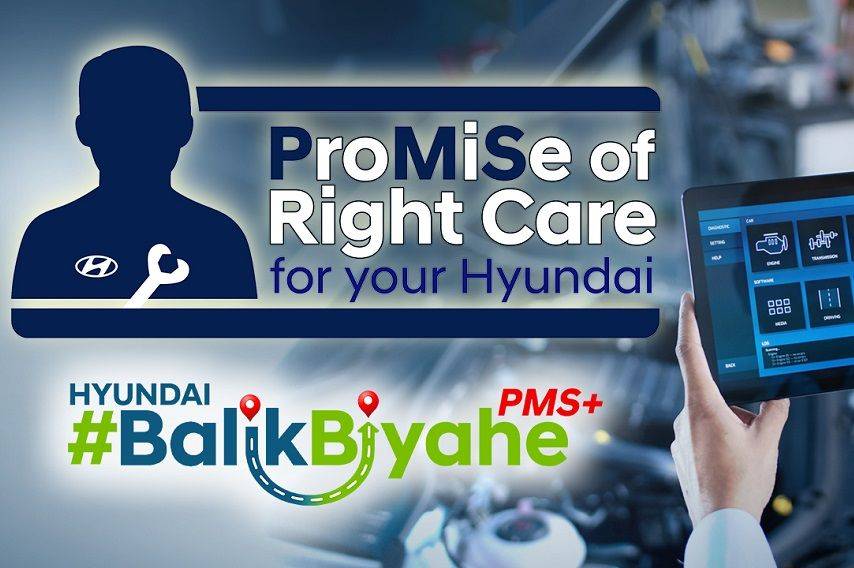 Providing car owners with a little ray of sunshine during these trying times, Hyundai Asia Resources Inc. (HARI), is launching the #BalikBiyahe ProMiSe of Right Care for Your Hyundai periodic maintenance service (PMS) promo under its Active Response, Management, Operations, and Resumption program, or ARMOR for short.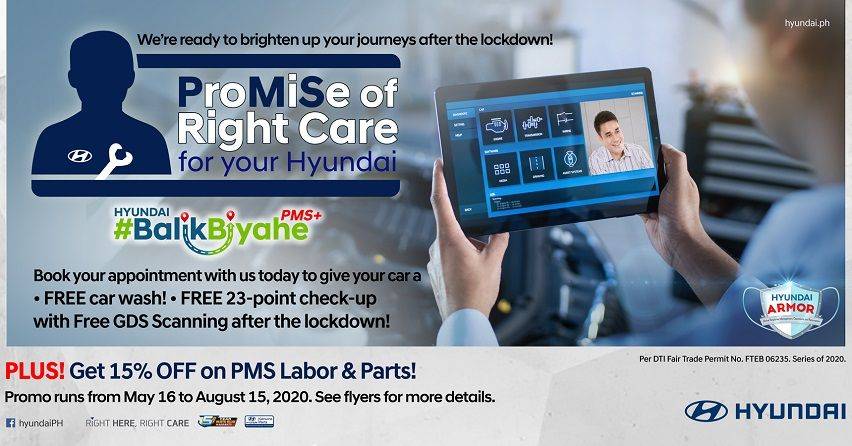 Hyundai PH packed its new PMS promo with a lot of goodies for car owners within and out-of-warranty coverage alike. Customers bringing their car in to a Hyundai dealership for PMS get to enjoy completely free-of-charge perks that include:
Free carwash (with vacuum)
Free 23-point checkup
Free GDS (Global Diagnostic System) scanning
Hyundai understands that many cars saw little to no use during the enhanced community quarantine (ECQ) with all the travel restrictions in place. The South Korean brand says the new promo is a great way to bring cars back to good running condition and ready them for the journeys that many Hyundai owners will likely take soon, now that lockdown restrictions have eased up a bit.
Aside from the free services, Hyundai owners also get to enjoy a 15% discount on PMS labor and another 15 percent off on PMS parts.
"This is HARI's way of helping Hyundai owners get back on their feet (and get their hands on the steering wheel): affordable solutions to get their vehicles pumped and ready for the challenges posed by the new normal lifestyle," said HARI President and CEO Maria Fe Perez-Agudo.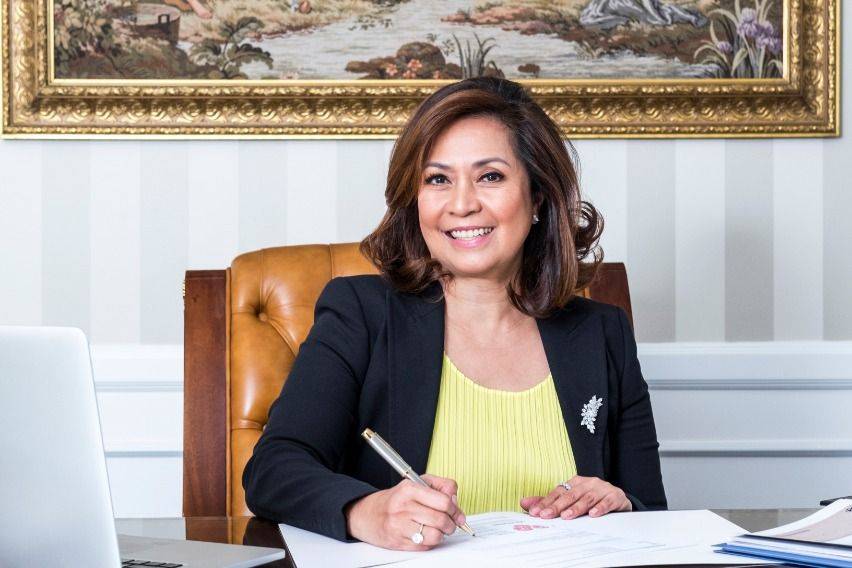 HARI is holding the ProMiSe of Right Care for Your Hyundai promo nationwide for one month beginning May 16 until August 15. The company is urging its customers who want to avail of the promo to call their preferred Hyundai dealership and schedule their PMS in advance. This will help the company control the number of people inside the dealerships, in line with the government's social distancing guidelines.
Customers can book a service appointment for their Accent, Tucson, Elantra, or any other Hyundai vehicle with their favorite dealership through the Hyundai CARES (HCARES) Contact Center e-mail: wecare@hyundai-asia.com.
Photos from Hyundai Philippines
Also read:
Futuristic Hyundai 'Walking Car' Concept Will Blow Your Mind
Read All
Featured Articles