Hyundai Motor Group Discloses 5-Year Growth Plan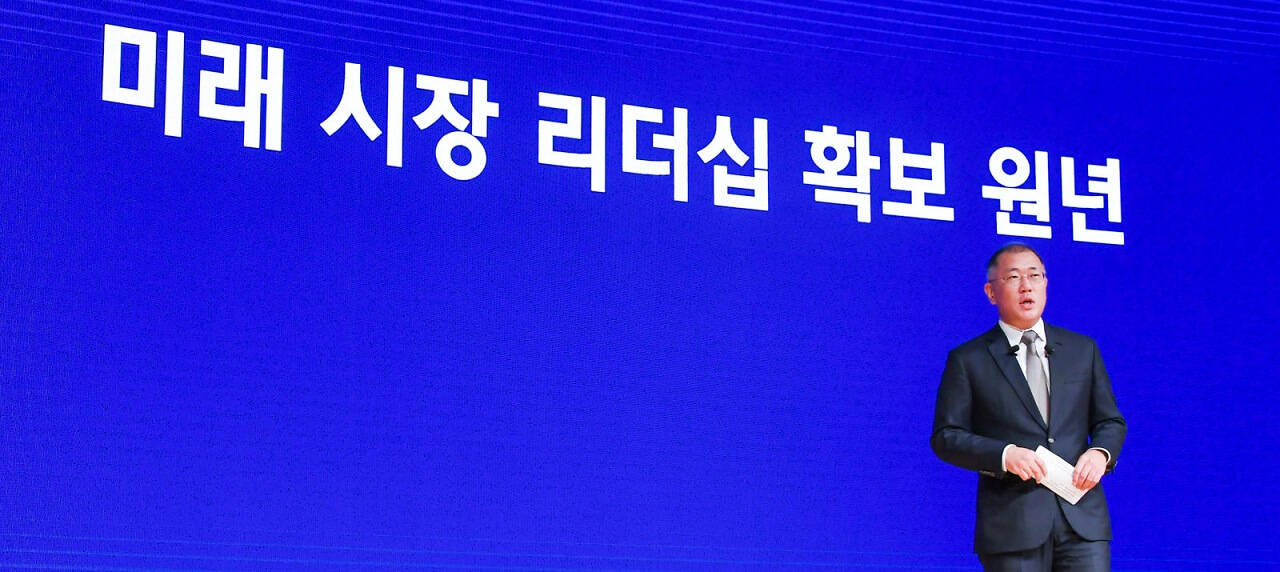 The Hyundai Motor Group held its 2020 New Year ceremony yesterday, January 2, at its Seoul headquarters. During the ceremony, the company laid out its growth plans and priorities as it strives for "sustainable growth as a 'game changer' in diverse industries.
Hyundai has certainly stepped up its game in the past year, announcing entries into automotive ventures that are a completely new arena for the South Korean car maker. Some of these ventures include building its first pickup, foraying into virtual reality, a walking car concept, and hydrogen-powered commercial vehicles.
However, all these impressive new avenues are dwarfed by KRW 15 billion (approx. PHP 621.68 million) infusion of capital in the Namyang R&D Center announced by both Hyundai and Kia in March of this year.
©hyundai.com
"Hyundai Motor Group enters 2020 as the inaugural year for securing its future industrial leadership," said Euisun Chung, Executive Vice Chairman (EVC) of Hyundai Motor Group.
The group's goal to be a game changer—one that Chung describes as "setting the rules of the market"—has served as Hyundai's guiding principle for all of its endeavors, from large-scale investments and partnershipsto micro-level operations.
In his New Year remarks, Chung touched on the subjects of vehicle electrification, autonomous driving and mobility services, with the following goals:
Operate 44 electrified models by 2025 including 11 battery electric vehicle (BEV) models
Commercialize autonomous driving technology by 2023
Offer human-centered smart mobility solutions as well as pursue new business ventures.
Under Chung's guidance, Hyundai also plans to invest over KRW100 trillion (approx. PHP 4.38 billion) over the next 5 years to "improve business competitiveness via cost innovations with new ideas and technologies" as well as "nurturing a creative mindset like a startup entrepreneur and applying it in businesses."
©hyundai.com
"If we all work together in unison and continue to innovate our technological, business and organizational capabilities, I am confident we will become the Hyundai Motor Group capable of overcoming its challenging environment, and is even more trusted by our customers," said Chung, who also expounded the Group's objectives for this year and beyond as achieving innovations in technology, business, corporate culture and customer prioritization.
"I want to re-emphasize that the ultimate beneficiaries of all our efforts at transforming and innovating Hyundai Motor Group should be our customers. Their satisfaction and happiness in using our products and services remain the core value and true asset of our Group," he noted.
Read All
Featured Articles