Hyundai, Kia Premiere VR Design Evaluation Technology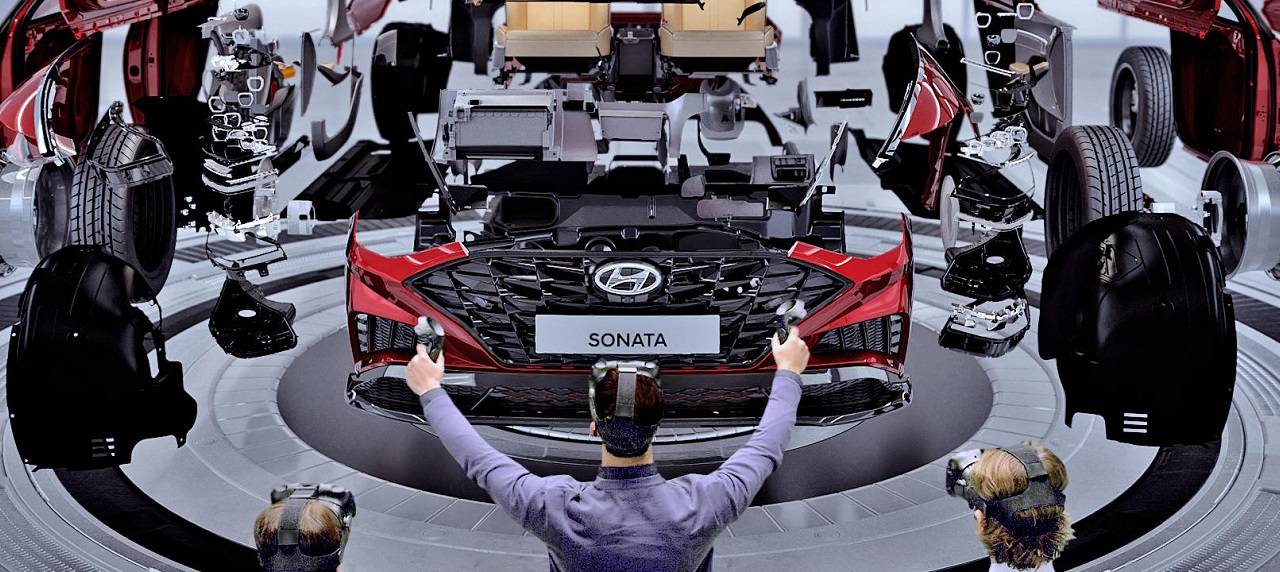 Technology continues to alter the automotive landscape in more ways than one. This time, Korean car makers Hyundai and Kia reveal a new design evaluation system that employs virtual reality (VR) to streamline their design development processes.
The new VR system, unveiled at the Namyang Research & Development Center in South Korea, allows for an enhanced focus in the development of vehicles with the use of several design and development applications, enabling a team of up to 20 designers and engineers to simultaneously conduct vehicle design quality assessments and development verification processes.
©hyundai.news
VR headsets give the design team the ability to virtually step into developmental simulations, with 36 motion tracking sensors detecting and tracking the locations and movement of all users. The tracking sensors enable each team member to participate in the design evaluation in real time and allow better collaboration between team members than ever before.
The new VR tool is part of a KRW 15 billion (approx. PHP 621.68 million) infusion of capital in the Namyang R&D Center announced by both car brands in March of this year. When fully implemented, the South Korean car makers expect the system to reduce vehicle development times by 20 percent and lower annual development costs by 15 percent.
©hyundai.news
"The virtual development process is a necessary step for responding quickly and reacting with agility to the needs of customers and paradigm shifts within the automotive industry," said Albert Biermann, Head of Research and Development Division for Hyundai Motor Group. "Through reinforced virtual processes, we will enhance quality and profitability, ultimately increasing investment in R&D to secure competitiveness in future mobility."
In addition to reducing development costs and times, the VR system is anticipated to boost profitability and initiate a cycle of continuously increasing R&D investment for Hyundai and Kia.
©hyundai.news
"The new cutting-edge facility allows the designers from each brand to more efficiently review a multitude of design concepts earlier in the developmental process and in ways that were previously physically impossible. The system simulates interior and exterior design elements, lighting, colors and materials, and even virtual environments themselves," a statement from the press release reads.
If the VR delivers as promised, leading to cost-efficiency, better designs, and even better profitability, then the future is going to be bright for both South Korean brands.
©hyundai.news