Confirmed: Hyundai Will Build Its Own Pickup, the Santa Cruz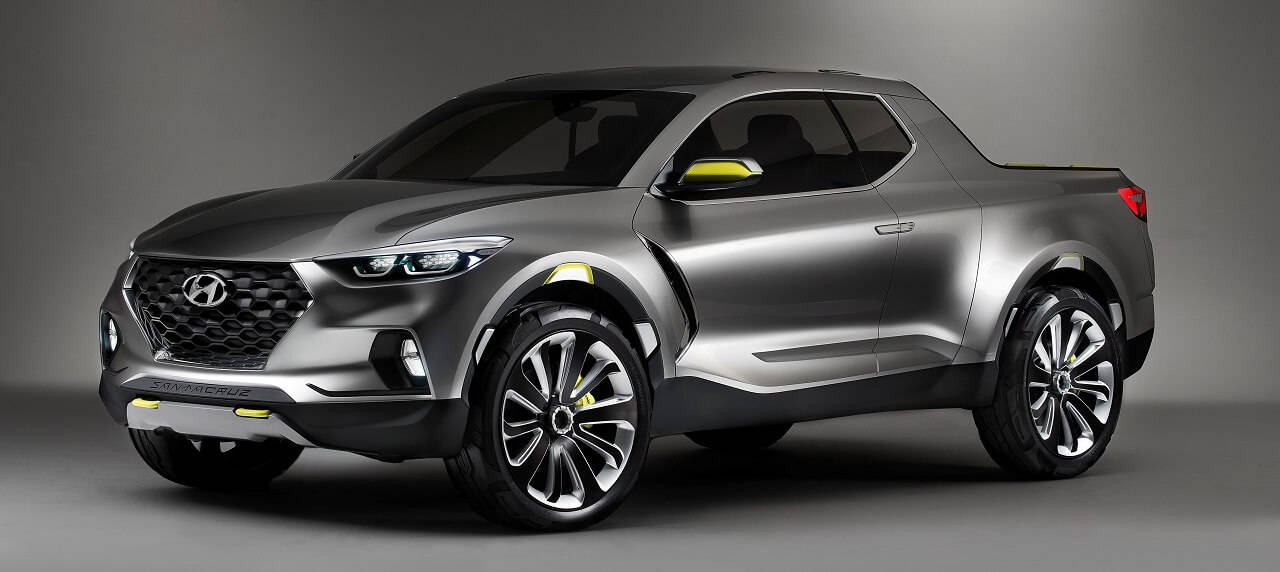 Hyundai has confirmed that it will build its own pickup line four years after it was shown as a concept at the 2015 North American International Auto Show, otherwise known as the Detroit Motor Show.
The compact crossover pickup—dubbed the Santa Cruz—is slated to begin production in Alabama in 2021, in the same plant where Hyundai builds the North American market Elantra and Sonata.
Based on the concept, the upcoming Santa Cruz will be a four-door 'lifestyle' pickup with a monocoque chassis. Its target market will be millennials, which Hyundai describes as 'a new generation of buyers' in its press release.
As for what the pickup will look like, that remains to be seen, but Hyundai used the photos of the concept Santa Cruz for its production announcement, which would lead one to believe that the upcoming truck will pretty much resemble its prototype.
Considering how good the concept looks, this would be a surefire winner for the South Korean brand. Deviating too much from the concept that bears its name could disappoint many, considering that the concept generated a lot of positive buzz during its unveiling.
To make room for the pickup truck's production, Hyundai will inject USD410 million (approx. PHP20.7 trillion) into its Alabama plant, which has struggled to meet the demand for Hyundai cars in North America.
"Bringing the Santa Cruz to HMMA demonstrates that Hyundai Motor Company is confident our more than 3,000 Team Members are ready to build a quality crossover for the U.S. market," said Byungjin Jin, president and CEO of Hyundai's Alabama plant.
Hyundai Motor Manufacturing Alabama (HMMA), which started manufacturing Hyundai vehicles in May 2005, is the River Region's biggest private manufacturer that employs a total of 3,400 workers—2,900 full-time and 500 part-time. In the span of 14 and a half years, the plant has managed to build 4.5 million Hyundai vehicles for the North American market.
"Alabama and Hyundai have developed a great partnership over the years, and it's a testament to our special relationship that this world-class automaker is expanding once again in Montgomery," Alabama Governor Kay Ivey said. "Hyundai's new investment is giving more Alabama families an opportunity to earn a good living while also strengthening the state's growing auto industry."