Haval H9 Graces Auto Expo 2020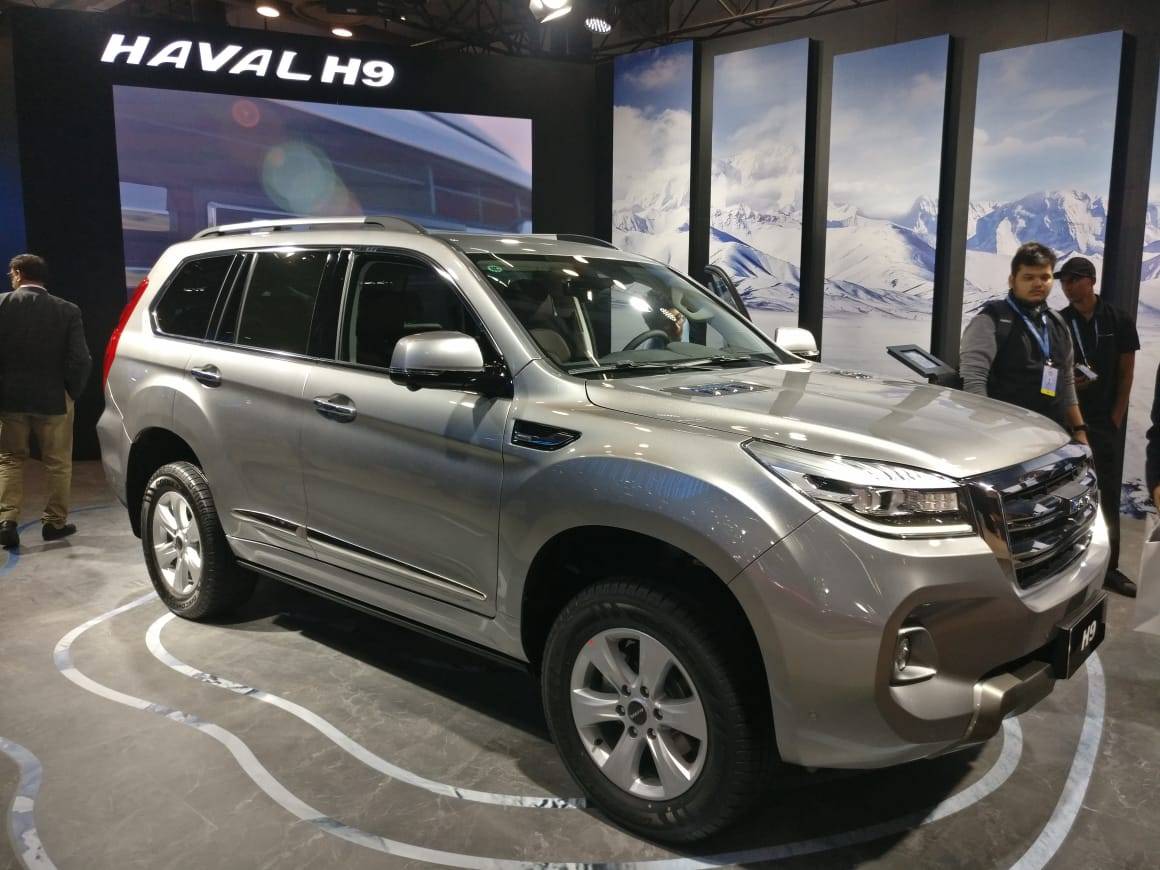 China's largest SUV and truck manufacturer, Great Wall Motors Company Limited, has just unveiled a new full size SUV under Haval, one of their automotive marques. Haval, founded in 2013, doesn't have any cars for sale in India just yet, but it seems like the newly released SUV, the Haval H9, will be available in the market soon.
While most full-size SUVs in India are powered by diesel engines, the Haval H9 is likely to be offered in a petrol only variant. The H9 comes with a 2.0 liter turbocharged engine that produces 215 hp and 324 Nm of torque. This engine comes mated with an 8 speed automatic transmission. The global spec H9 comes with an 8 inch TFT color LCD touchscreen, paddle shifters, and 6 drive modes from their All Terrain Control System, namely AUTO, 4L, Sport, Sand, Snow, and Mud Road.
On the outside, the H9 is an imposing figure. The front fascia is fitted with an oversized chrome grille that makes the overall look of the car seem modern and menacing. Haval has taken a traditional approach to the H9's design as the SUV definitely shares some styling cues to the Toyota Land Cruiser and the new Pajero. There are some unusual characteristics to the styling such as the oversized tail lamps and the tiny wheels, but overall the H9 exudes sensibility and durability. Even if the H9 isn't revolutionary in terms of styling, it comes standard with great features. It gets a digital instrument cluster, dual zone climate control, sunroof, massaging and power-operated seats. The seats are also heated and cooled. It also comes with a full suite of safety features such as ABS, EBD, seven airbags that wrap around the perimeter of the car, hill descent control, and hill start assist.
Although there isn't much talk about when and if the H9 is coming to India, its premiere at the Auto Expo 2020 has definitely whet the appetites of Indian car enthusiasts.