HCPI hopes Honda City Hatchback will sell better than outgoing Jazz

During the press briefing following the launch, HCPI spokesperson Louie Soriano said that in order to maintain the position once held by the Jazz, they need to sell at least 40 units of the City Hatchback per month.

"We need to at least reach or top that number," Soriano said.

The said figures, Soriano explained, will be coming mainly from their target market—"young professionals who are eyeing a sporty, stylish and versatile vehicle."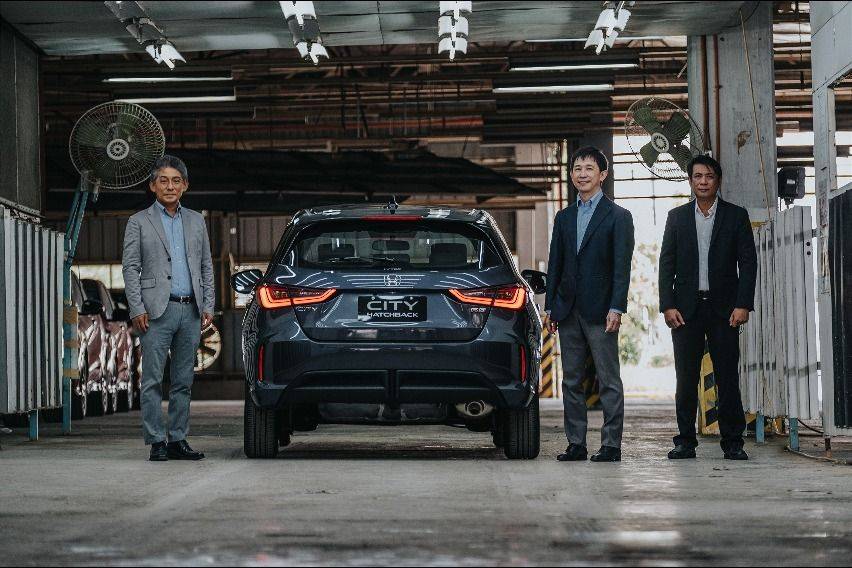 Soriano shared that before its discontinuation, more than half (60 percent) of the Jazz buyers are women.  He added that they would like to "maintain the demographics" for the all-new City hatchback. Around 30 brand-new Jazz units remain unsold, 

While admitting that the B-segment is slowly dropping in sales, HCPI still expressed hope in the all-new City Hatchback, believing that it is still a market that can offer growth.

Aside from that, Soriano said that HCPI are elevating the City nameplate by expanding the choices to two, the sedan and the newly revealed hatchback.

Currently, the all-new City is offered in a lone RS variant and is priced at ₱1.115 million (with additional ₱20,000 for the Platinum White Pearl hue).

Photos from Honda Cars Philippines, Inc.