Hino PH Introduces Euro 4-Compliant Lineup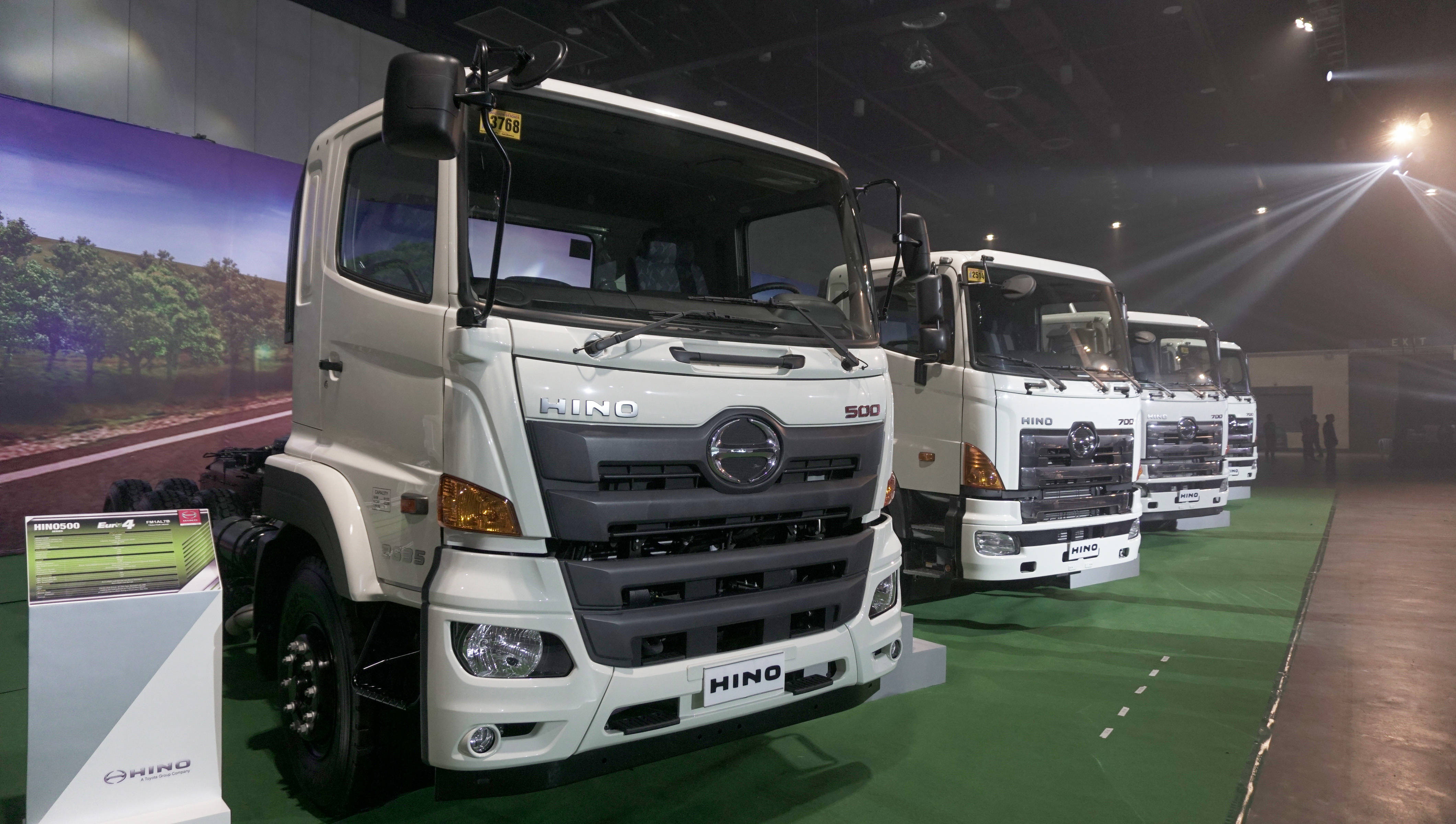 Hino Motors Philippines (HMP) started the year with a bang after unveiling its latest lineup, which is now powered by Euro 4-compliant engines.
In an interview, HMP chairman Vicente Mills said that the introduction of the company's newest product line is part of its move to comply with government standards as well as responding to the ever-changing needs of the market.
The product line is comprised of refrigerated van, cargo crane, dump truck, cab & chassis truck, tractor head, wing van, Cerito bus, Grandeza bus, and a modern Hino jeepney, the Hino Jeepney Class 3 AC.
"We are trying to make sure that we are in pace with the growing economy and our trucks and buses to the businesses of our partners," he told CARMUDI Magazine Philippines.
For his part, HMP President Hiroshi Aoki said that the company is committed to address the needs of the market, the Hino way.
"Hino is honored to have been given the opportunity to incorporate this ecological innovation to the Hino quality of trucks and buses, said Aoki. "As we affirm our commitment to supporting the community, we will continue to leverage our ability to assemble and distribute quality trucks and buses designed to address the different needs of Filipinos in the most efficient way possible."
HMP's mini buses, which the company is eyeing to replace those affected by the jeepney modernization program, was also revealed during the program.
According to Mills, the prototype that was revealed was based on government specifications. Although saying that the current design is within the P1.4-P2 million range, Mills noted that the pricing would undergo adjustments once it has gone into mass production.
The mini bus is designed with air conditioners, among other amenities.
"The only thing that the government has given us is the dimension: the length, the width height, the door must be in certain position, number of seats, so it's up to us to convince our buyers," Mills noted.
He also revealed that HMP is currently in talks with numerous transport operators. "But point is, some of them are still being rationalized road-wise," Mills added.