Hino's Vehicle Body Building Expertise Fully Showcased in Its Modern Jeepneys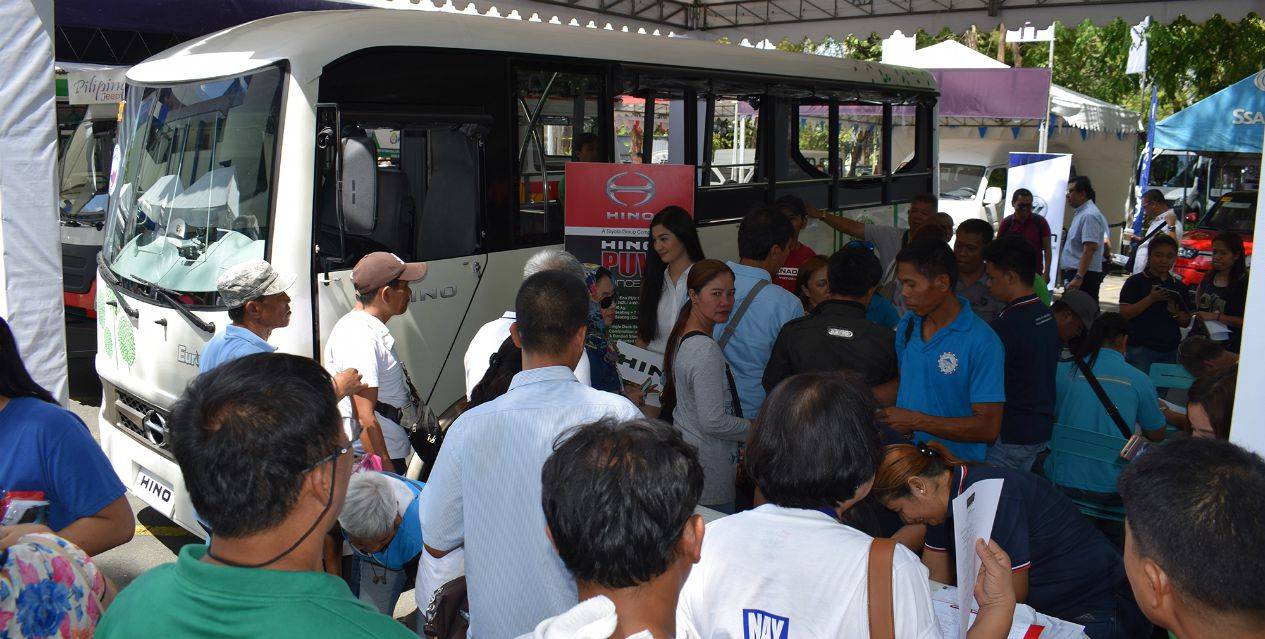 Hino Motors Philippines (HMP) is known primarily for selling trucks and buses. All that's about to change, as the company adds modernized jeepneys to its lineup to meet the demands of the government's PUV modernization program. Hino is proud to say that people can expect the same premium product and service quality in their modern jeepneys as they have for many years with the trucks and buses they have released over the years.
Mini Bus with a jeepney heart
Hino considers itself a one-stop shop for trucks and buses, providing various customization solutions for a wide range of clients in the public and private sector. Since the current administration set its sights on updating the public transport system of the entire nation, Hino seized the opportunity to serve Filipinos better by designing and producing greener and more efficient public transport vehicles.
With the go-ahead from the government, the company started building jeepney prototypes that take into account both the requirements of the government and the welfare of end-users. Hino met with different jeepney operators and cooperatives to obtain info on how to improve the jeepney's blueprints, focusing on delivering comfort without compromising safety.
PUV Class III
Among Hino's designs is a PUV Class III four-wheeler with a six-meter chassis that's designed like a minibus with a 19-passenger seating capacity and a single entry and exit point. The interior is built like a conventional jeepney, meaning the bench seats face each other. The middle space is for passengers who don't mind standing during the commute, upping the passenger total to 26. Below is the blue print of the said jeepney.
Hino has another prototype dubbed the Hino Class III model. This one has front-facing passenger seats just like the ones on a bus. Seatbelts have been added to enhance passenger safety, while Denso air conditioning ensures passengers remain cozy and comfortable while traveling. This one fits a total of 23 passengers
The jeeps are compliant with the dimensional limits set by the PNS 2126:2017 standards set by the Bureau of Philippine Standards, which allow for PUV classes based on vehicle size, seating capacity and driving environment. As mentioned, Hino's jeepneys fall under the Class III category.
Hino has been actively participating in different auto and trade shows to showcase its modern jeepney prototypes. Its variants of the PUV 4-wheelers for Class II and III in AC and non-AC versions were displayed at the Motor Show 2018 event from April 24 to 27 at LTO East Avenue, Quezon City. Hino also participated in the recent Public Transport Modernization Expo organized by the Department of Transportation.
"Hino is excited to provide the Filipinos with an even better version of our iconic jeepney," said HMP Chairman Vicente T. Mills, Jr. "Our goal is to contribute to the improvement of our current transport system and make it sustainable while addressing the needs of our passengers."