HMR Partners Up with UnionBank for Third HMR Auto Auction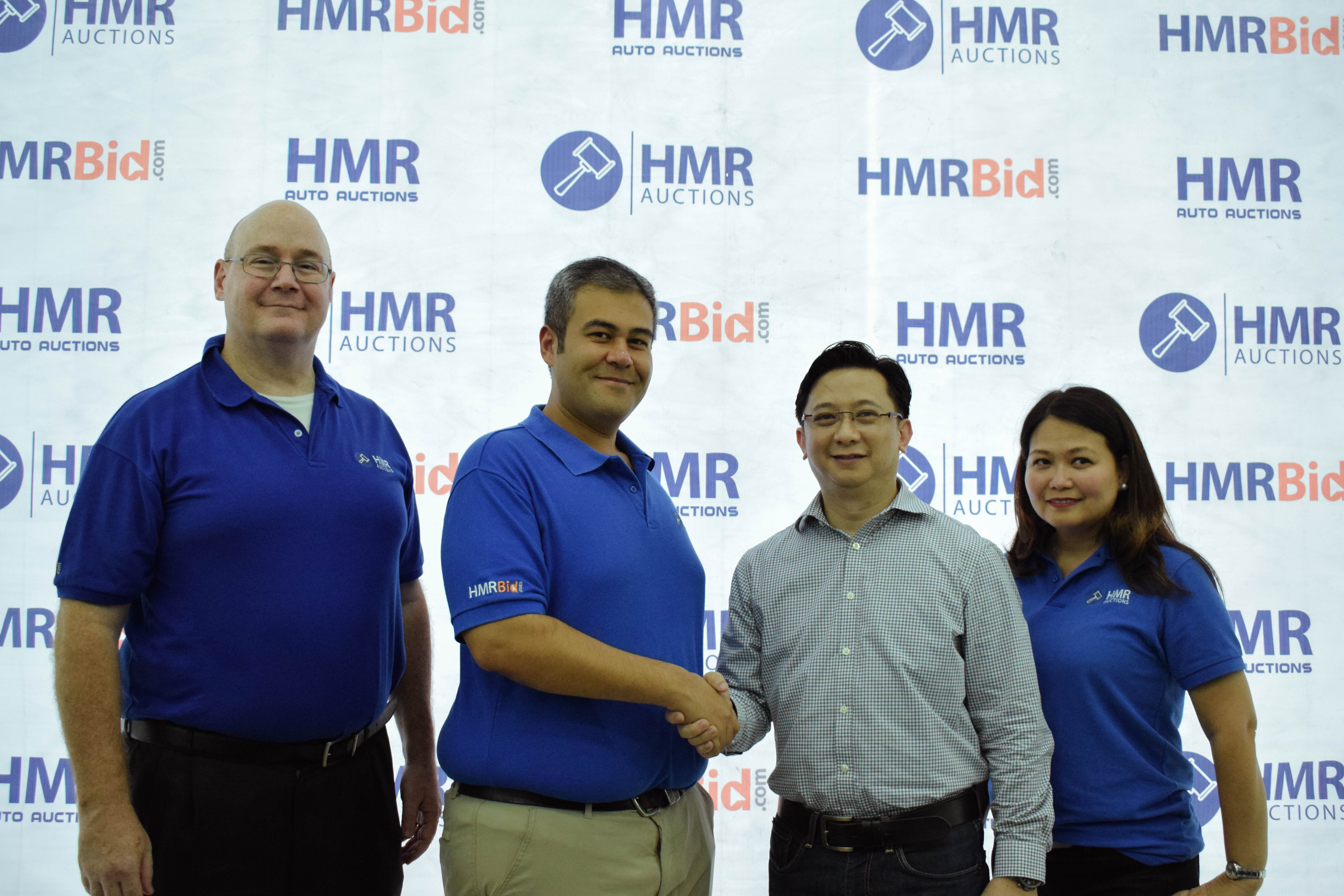 HMR Auctions, an affiliate of the HMR Group of Companies, has been establishing themselves in the buy and sell market for more than two decades. What started as a company that re-markets consumer goods and commercial assets has now branched out into an establishment that specializes in the valuation, advisory, and re-marketing of various commercial goods, now including vehicles.
@Gail Alcabaza for CARMUDI PHILIPPINES
@Gail Alcabaza for CARMUDI PHILIPPINES

For the past two years HMR has held annual car auctions, and for the past two years, they've had a great turnout, selling over 4,000 units. This year, HMR opens their auto auction with over 200 vehicles comprised of sedans, SUVs, pickup trucks, commercial trucks, motorcycles, and many more. The grand opening of the third annual auto auction also symbolizes something big for HMR, as they have recently partnered up with another big name in the banking industry: UnionBank. "We're very happy to have partnered with UnionBank, one of the premium banks here in the Philippines," HMR Auctions CEO Samuel Powell said. "They're very innovative, so we feel that they're a good fit with HMR Auto Auctions, and we're very happy to provide the financing options they provide to a wide variety of people." UnionBank offers affordable financing for the vehicles, although it is important to note that not all units are available for financing.
@Gail Alcabaza for CARMUDI PHILIPPINES
@Gail Alcabaza for CARMUDI PHILIPPINES

Skeptical about the concept of auto auctions? Don't worry. HMR strives to provide as much security as possible to their bidders. Repossessed units go through a meticulous examination in order to ensure that the vehicles are not stolen, and only then will they go to HMR. The units to be auctioned are at an "as is, where is" basis, meaning what you see is what you get. If the manufacturer's warranty is something you're after, try going for newer vehicles. Bidders are also entitled to inspect the car and even bring a mechanic to do a thorough checkup of the unit. HMR's third annual auto auction opens on December 7, at the ACSIE Compound, Main Avenue, Km 16 West Service Road, Bicutan. For interested bidders who cannot visit HMR's auto auction facility, you can bid online and join the live auction via phone call. [foogallery id="70222">