Honda Cars eases payment terms amid Safeguard Measures Act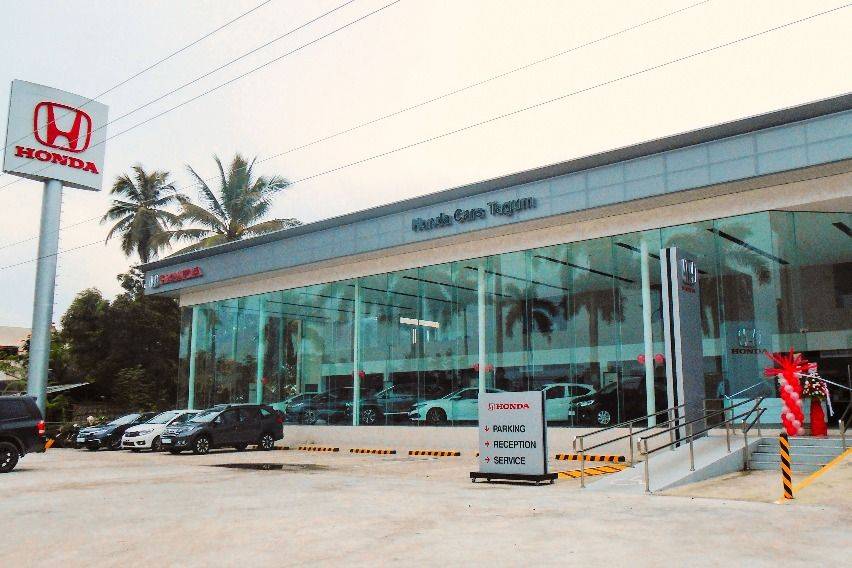 Despite the effects of the Safeguard Measures Act (Republic Act 8800) on their lineup, the local wing for the Japanese automotive marque Honda is providing lighter payment terms for its customers.
Based on their announcement, Honda Cars Philippines, Inc. (HCPI) said that while the Department of Trade and Industry (DTI) will implement Department Administrative Order (DAO) No 20-11—imposing additional safeguard duty of P70,000 on cars and P110,000 on light commercial vehicles, respectively—they will be requiring a low cash deposit.
The cash deposit that Honda now requires in accordance to the new government directive will be on top of the suggested retail prices.
Below are the models and variants with the corresponding SRP and cash deposit: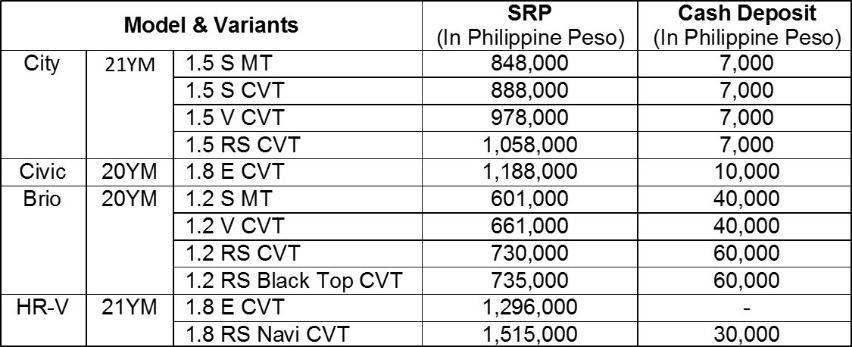 HCPI will issue a separate announcement on the required deposit for the Honda Jazz, Mobilio, BR-V, Civic (RS), CR-V (2.0 Gas and V Diesel).
Further, HCPI clarified that should the Bureau of Customs (BOC) return the amount of the provisional safeguard duty, Honda will refund the amount of cash deposit to its customers accordingly.
Customers who may not have the additional budget for the Safeguard Duty may opt to discuss or avail other financing options such as personal loans with their preferred banks to help them cover the safeguard duty bond.
Moreover, HCPI also said that those who would buy Honda model without the required cash deposit may take the pre-safeguard duty stocks with limited volume available at their preferred Honda dealerships nationwide.
HCPI president Masahiko Nakamura is hoping that the industry will recuperate in the coming months.
"Our dear customers continue to be Honda's top priority at all times. We are hoping that with the aforementioned efforts, we will be able to extend a helping hand to our customers in addressing this challenge. Moreover, we remain hopeful that the automotive industry will be able to find the light of recovery in the coming months." Nakamura said.
Photos from Honda Cars Philippines
Also read:
Honda Cars PH wins six at 2020-2021 Auto Focus People's & Media's Choice Awards
Honda Cars now on LazMall; all-new Honda City to be raffled off this month
Honda Car Articles From Zigwheels
News
Article Feature
Road Test