Honda Launches the Newest Air Blade Scooter in Vietnam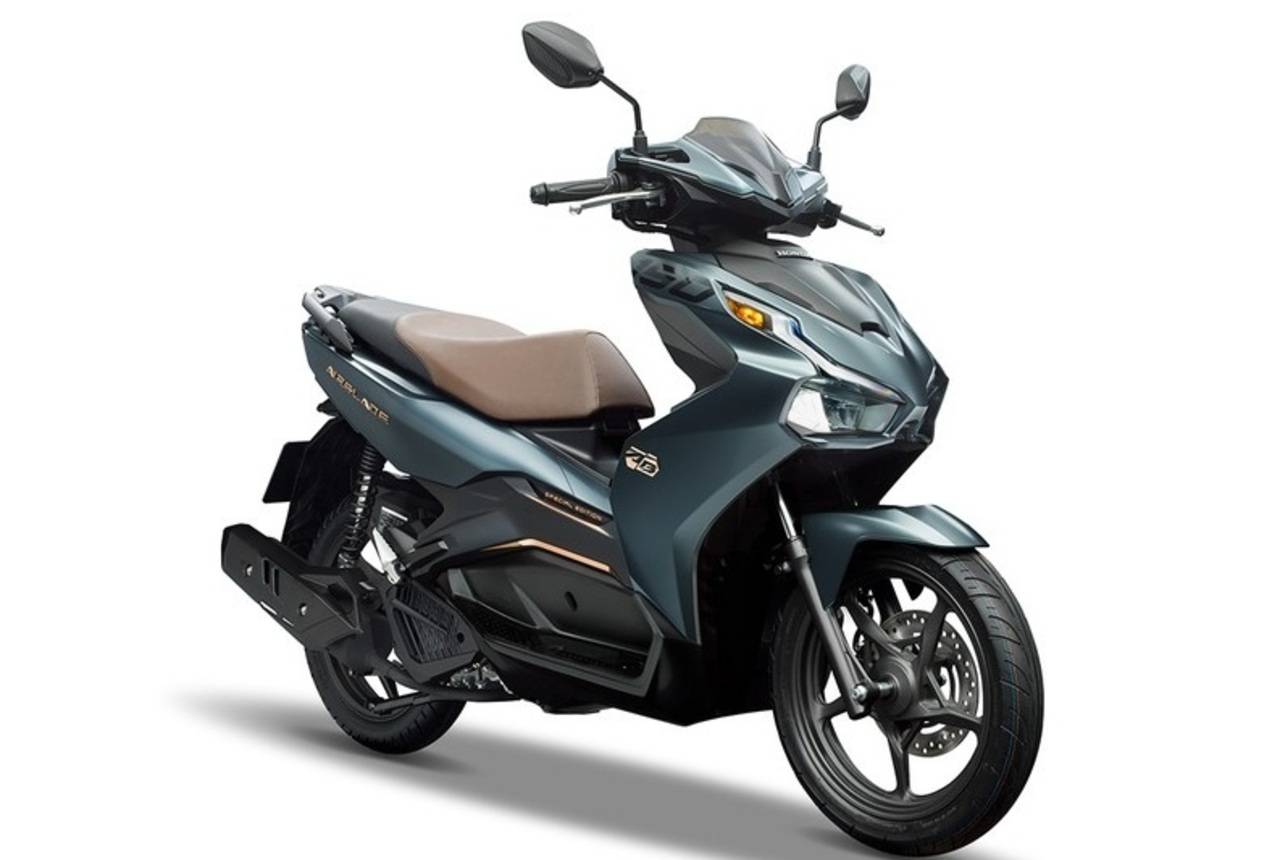 Don't look now, but Honda just recently released the 2020 Honda Airblade scooter in Vietnam. This fifth generation scooter has been completely changed, and now comes with two engine choices: the 125 cc and 150 cc engines. What's more, both variants are offered in Special and Standard models, giving you a choice on whether to choose a Combined Braking System (CBS) or single-channel ABS.
Both versions have a single-cylinder, liquid-cooled mill. The 125 cc version can produce around 11.3-hp at 8,500 rpm and 11.68 Nm of torque at 5,000 rpm. Meanwhile, the 150 cc can churn out 12.9-hp at 8,500 rpm and 13.3 Nm of torque at 5,000 rpm.
Honda gives you two options when it comes to tires. While both variants come with a standard 14-inch wheel tire, you now have the option to choose a thinner tubeless tire (125) or a thicker one (150).
The Air Blade is the first scooter in our market to feature twin projector headlamps as a basic feature. Its other standard features include a USB charger, idling stop function, and key-less start among many others.
This popular scooter also has a new LCD display that gets rid of the clutter and makes reading it easier. and is well-known for its sharp handling, well-balanced suspension, and good road feedback.
The Honda Air Blade was officially introduced in April, 2007, and has sold over three million units in Vietnam ever since. Their design philosophy was to create an "indisputably distinguished & premium scooter", and once held the number one position in sales.
About Honda Motor Company
Honda Motor Company produced its first real motorcycle, the Model D, in 1949. Since then, it has gone to become one of the most successful motorcycle manufacturers in the world. It reached the number one position in 1959, and was able to successfully maintain this status even today.
Honda motorcycles' extensive range covers just about any terrain on earth--at nearly any speed. They cater to everyone--from super bike to scooter lovers, to off-road crossing tourers and daily commuters on the road. At its peak, Honda was able to sell almost three million motorcycles within the year.
The company is credited for being the first in manufacturing a motorcycle with an Automatic Dual-Clutch Transmission.