Honda PH gives 6 reasons why your car should be serviced at the casa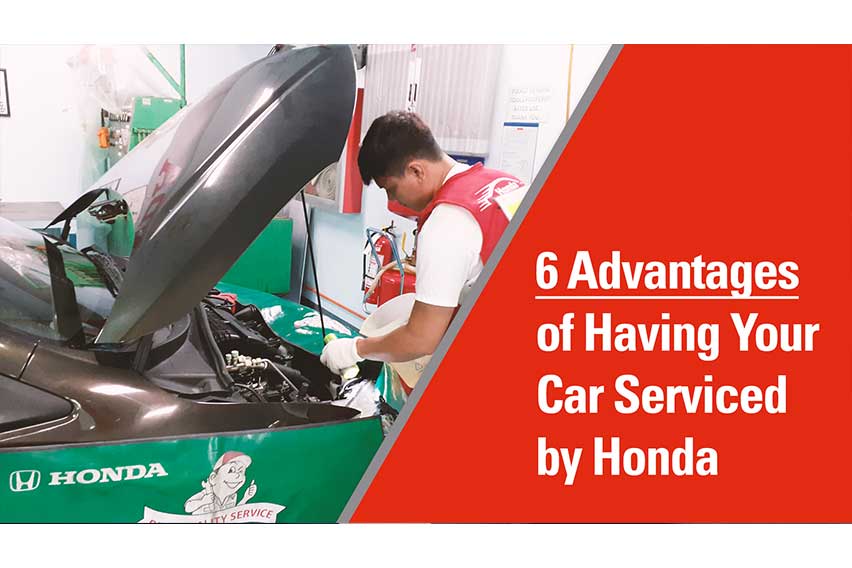 Ensuring safety is important, so part of that is giving your car the occasional once over. For those who need to secure proper maintenance for their vehicles, Honda Cars Philippines, Inc. (HCPI) cites six reasons why having your cars serviced at Honda dealerships and service centers is important.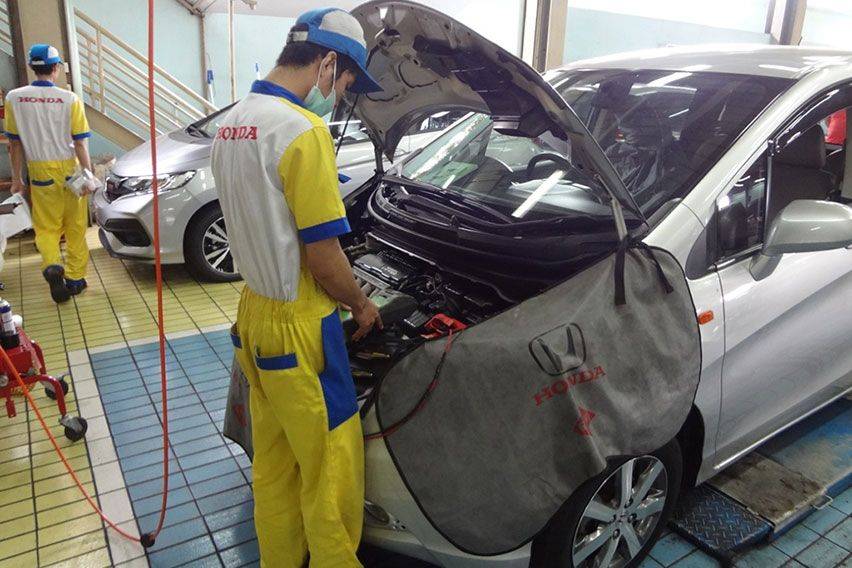 1. It observes standard COVID-19 health and safety protocols
According to HCPI, all Honda dealerships and service centers observe standard health and safety precautionary measures. Daily health declaration, placement of hand sanitizer stations in key locations around the facilities, and thorough disinfection in all areas are said to be part of their routine.
2. Quality service based on global standards
HCPI upholds its commitment to ensuring its customers get the best service when they visit dealerships and service centers. The use of state-of-the-art tools and equipment by HCPI's highly skilled technicians and dedicated dealer staff guarantee quality and standard repairs, genuine parts assurance, and high vehicle resale value.
3. Honda's one-stop-shop experience
HCPI dealerships and service centers offer a wide array of services to ensure your vehicle is in its best condition. These services include quick periodic maintenance, Honda's Advance Diagnostic System, light to heavy body repairs, vehicle painting, tire services, and battery service. No need to visit other shops and risk exposing yourself.
4. Honda genuine spare parts.
Every car owner knows that taking good care of your vehicle means getting the best parts and accessories. This will keep it running in good condition and guarantee that every component is of the right specification. Honda's service centers strictly use genuine parts such as accessories, chemicals, lubricants, tires, and batteries which ensure manufacturer-grade quality.
5. Affordable service packages and programs.
On top of providing excellent customer service and top-quality products, HCPI also offers affordable service packages like one-day paint repair and SureSave preventive maintenance vouchers to help their customers maintain their vehicles, without breaking the bank.
6. Customer service assistance.
HCPI also understands the importance of working with their customers on a personal level. That's why they've come up with customer service assistance programs like service reminders, a special lane for customers with appointments, service online booking, and after-sales follow-up.
According to HCPI, customers are guaranteed professional quality, customer-oriented services when they visit Honda dealerships and service centers.
To know more about HCPI's body repair and paint services, and the latest HCPI news and promos, visit the nearest Honda Cars dealership, or access Honda Cars Philippines, Inc.'s virtual showroom through HCPI's official website at www.hondaphil.com.
Photos from Honda
Also read:
Honda Cars PH: Takakura Out, Nakamura In
First look: All-new Honda City and new CR-V
Read All
Featured Articles