Hyundai and Kia Collaborate to Develop Electric Commercial Vehicles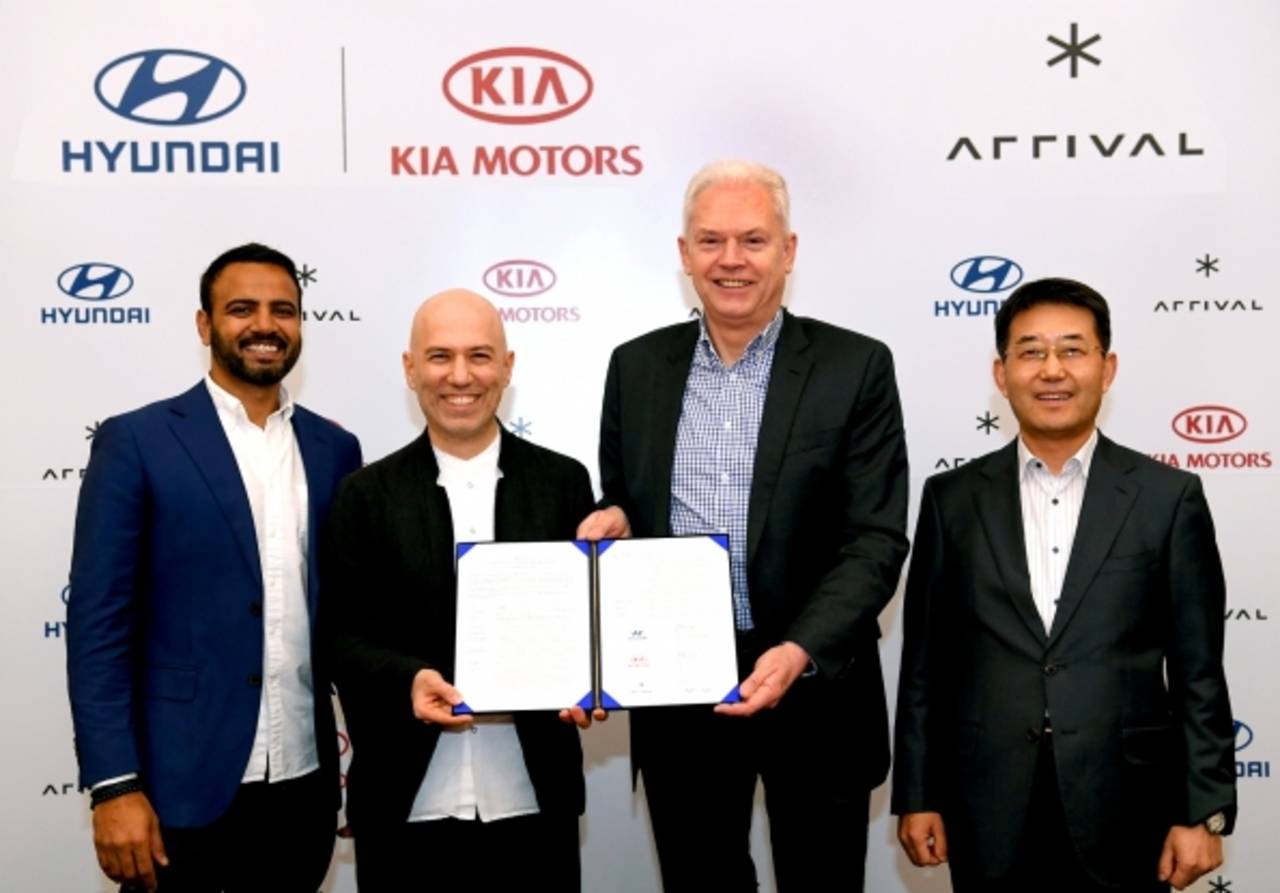 Hyundai Motor Company and Kia Motors Corporation has just invested on a USD 111 million partnership with Arrival, an electric vehicle startup company from the U.K.
President and Head of Research and Development Division for Hyundai Motor Group Albert Biermann and Chief Executive Officer of Arrival Denis Sverdlov, signed a contract for investment and the joint development of electric vehicles at the headquarters of Hyundai and Kia in Seoul. Hyundai's share will be $89 USD million; Kia $20 USD million.
"This investment is part of an open innovation strategy pursued by Hyundai and Kia. We will accelerate investment and cooperation with companies with advanced technology such as Arrival, to respond to the rapidly changing eco-friendly vehicle market," said Youngcho Chi, President and Chief Innovation Officer at Hyundai Motor Group.
The partnership will allow Hyundai and Kia to introduce "competitively-priced mall and medium-sized electric vans and other products for logistics and on-demand ride-hailing and shuttle service companies. Both auto giants will work with Arrival's scalable and adjustable electric platform to create a wide range of Purpose Built Vehicles that can be adjusted to different vehicle classifications and types.
This strategic partnership will also allow Hyundai and Kia to meet the fast-growing demand in Europe for "eco-friendly commercial vehicles". Moreover, it will help accelerate the brand's change from car makers to clean-mobility providers.
Hyundai Kona Electric
"The eco-friendly vehicle market in Europe is expected to grow rapidly due to the introduction of further environmental regulations," said Biermann.
"Through the joint development of electric commercial vehicles with Arrival, we will be able to gain a competitive advantage and progressively establish our leadership in the global eco-friendly vehicle market, with Europe at the forefront."
"Arrival has created a game changing product category - Generation 2.0 electric vehicles. Hyundai and Kia have been making amazing vehicles with uncompromising quality and share our vision for an electric mobility future. Our Strategic Partnership with Hyundai and Kia means we will scale Generation 2 electric vehicles globally and importantly - in the very near future," said Arrival's CEO Sverdlov.
Arrival was started in 2015, with production planst and R&D centers in the US, Germany, Tel Aviv, Russia, and the UK. One of their greatest strength lies in its 'skateboard' vehicle platform with a modular component structure. It is a cost-effcetive base that uses a battery pack, driveline components, and electric motor.