CES 2020: Hyundai Reveals Plans for 'UAM-PBV-Hub' Smart Mobility Solution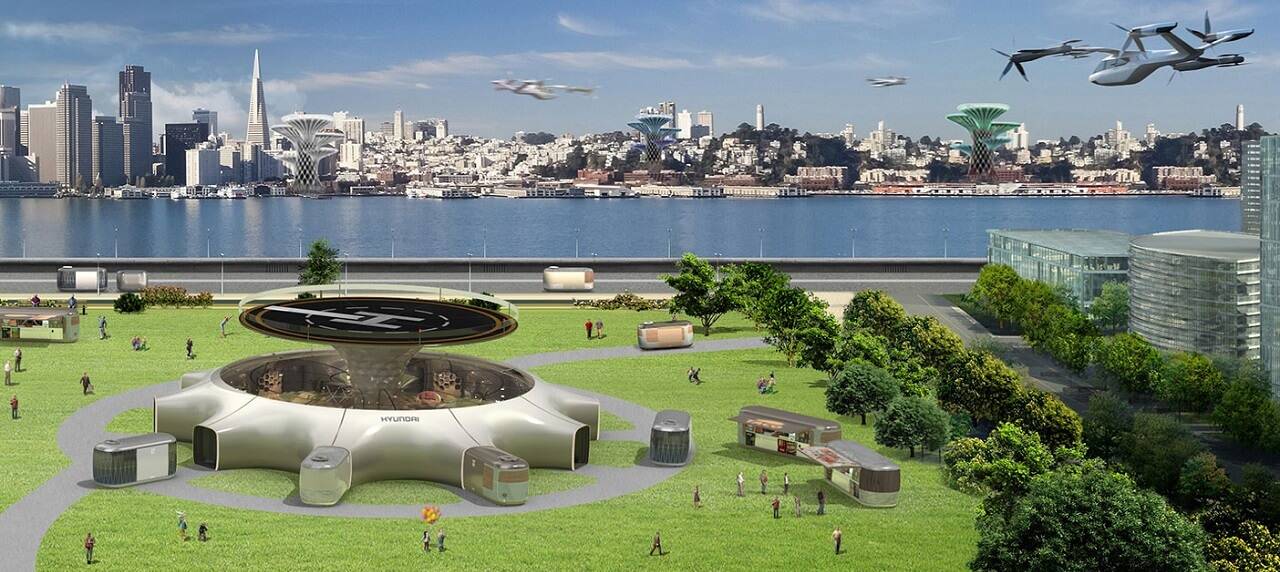 Hyundai Motor Co. is sure cooking up a lot of great presentations for CES 2020. After announcing its partnership with Uber Elevate that seeks to develop an aerial ride sharing service, the South Korean manufacturer provided further details showing that this project is far from science fiction, and is in fact, already in development.
To support its vision for urban mobility, Hyundai showcased three smart mobility solutions comprising Urban Air Mobility, Purpose Built Vehicle and Hub, collectively known as UAM-PBV-Hub.
©hyundai.com
The way it works is UAM combines Personal Air Vehicle (PAV) and urban air mobility services to make airspace available for transportation, effectively connecting the sky and the ground. Hyundai considers UAM as "a key future innovation business that can help overcome urban challenges like traffic congestion and transform the paradigm of mobility."
PBV on the other hand, is a ground-based eco-friendly mobility solution that provides customized spaces and services for passengers in transit, thereby linking people to people on the road. In addition to being an urban shuttle, PBVs can function as rest and recreation facilities including a restaurant, coffee shop, hotel, or even a clinic and pharmacy.
These two smart mobility solutions then connect at the Hub, which Hyundai defines as a space that connects UAM and PBV, a new concept solution in which people can come together to interact. Hyundai plans to install Hubs across future cities to form a mobility ecosystem.
By providing both air and ground transport through UAV and PBV and then linking them via the Hub, Hyundai seeks to provide customers "seamless mobility and a differentiated mobility experience" that frees "future cities and people from constraints of time and space and allow them to create more value in their lives."
©hyundai.com
These goals are also in line with the company's mid-term innovation plan 'Strategy 2025' to shift to its business structures based on two pillars – 'Smart Mobility Device' and 'Smart Mobility Service.'
"For our smart mobility solutions, we considered what truly matters in cities and in people's lives," said Euisun Chung, Executive Vice Chairman of Hyundai Motor Group. "UAM, PBV, and Hub will revitalize cities by removing urban boundaries, giving people time to pursue their goals, and creating a diverse community. Our goal is to help build dynamic human-centered future cities and continue our legacy of progress for humanity. CES 2020 is just the start and we will continue to realize this vision."