Hyundai Reveals i30 Ahead of Schedule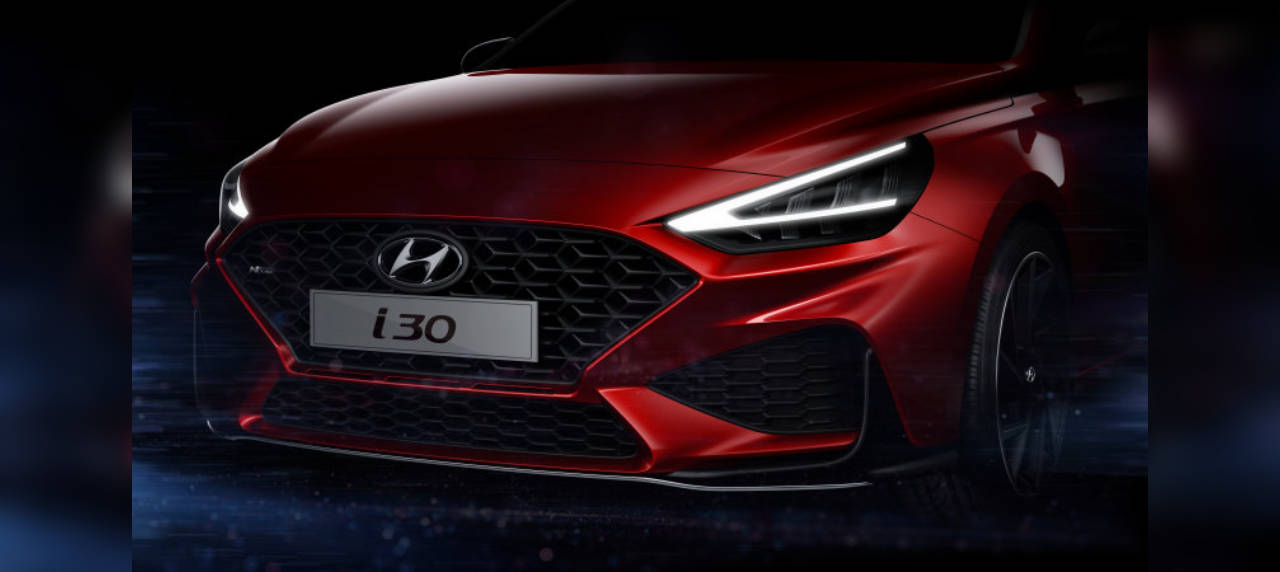 For more than a hundred years, the Geneva International Motor Show has been the place to discover the very heart of the motor industry. From concept car unveilings to hyper car viewings, GIMS brings cars and car enthusiasts alike. The Geneva International Motor Show opens from March 5 to 15, 2020, giving visitors a first look at the future of the automobile industry. However, Hyundai Motor decided to go ahead and tease the updated design of the new i30 ahead of schedule. The teaser images showcased the N Line variant, Hyundai's high performance car line. The 2021 i30 N Line features a fully redesigned front bumper and a new grille featuring an fresh, new mesh pattern. The redesign exposes the wider look and stronger stance of the new i30. The front fascia is framed by new LED headlamps and V-shaped integrated Daytime Running Lights, creating an aggressive, mean look for the car.
Further updates for the new i30 will be seen when more images are released in the coming weeks. These changes will include an all new rear bumper, rear lights and alloy wheel designs in 16 inch, 17inch and 18 inch styles. The interior design has also been enhanced, with a new digital instrument cluster and a larger 10.25 inch display, among other upgrades. The new i30 will be revealed at the Geneva Motor Show in March 2020. More details will be released in the near future.
The current i30 is a small, five door family hatchback. First conceived in Rüsselheim, Germany, the i30 has been around for more than 10 years already. The base model uses a 1.6 liter engine that produces 125 hp and 155 Nm of torque. It boasts several accolades including the "Most Satisfying Car in Britain" in 2010, the "Best Family Car" in Glasgow in 2012, and the 2007 Car of the Year by Carsguide. The i30 rivals other hatches such as the Volkswagen Golf and the Ford Fiesta. The i30 isn't currently available in the Philippines, but we hope that will change soon.