Hyundai reveals new air conditioning technologies for cleaner, safer cabin air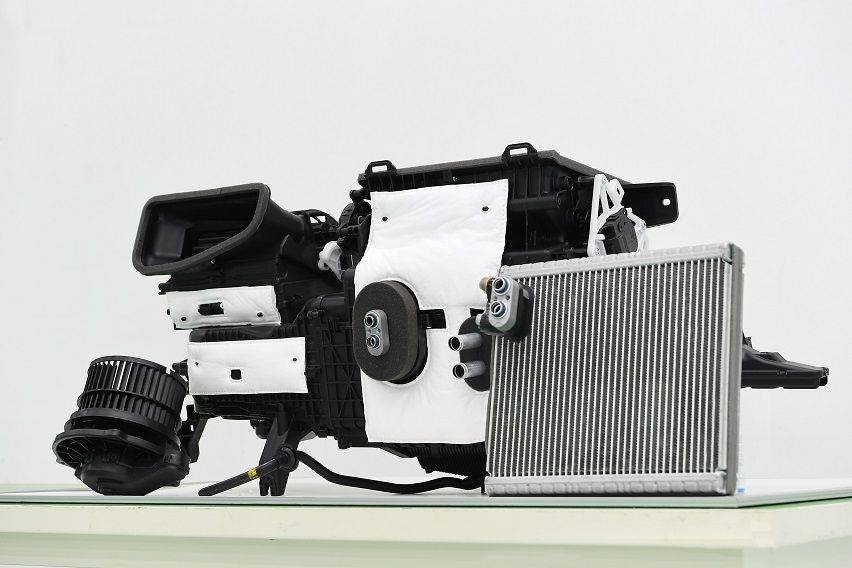 Hyundai Motor Group unveiled three new air conditioning technologies designed to keep the air inside the cabin clean and fresh.
The innovative new systems, comprising 'After Blow Technology,' 'Multi Air Mode Technology,' and 'Fine Dust Indicator Technology,' will be available in Hyundai's upcoming models, as well as those from sister companies Kia and Genesis, on a selective basis.
Hyundai describes how each of these systems work:
After-Blow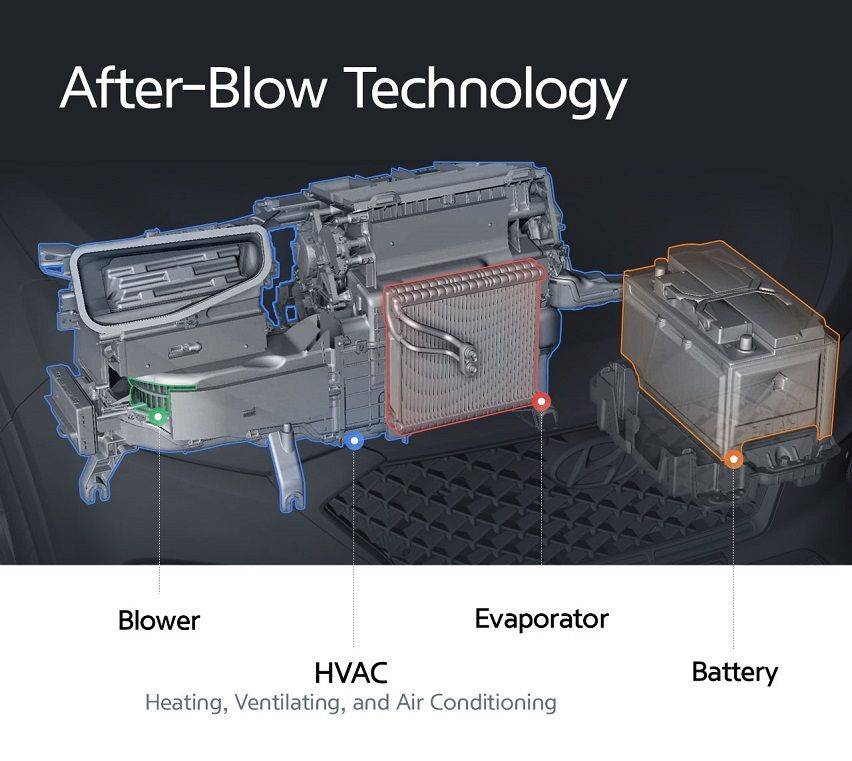 With After Blow, Hyundai's AC system is now able to reduce mold growth by drying the condensate water on the evaporator, which can cause unwanted odors during hot weather, not to mention health problems when left unchecked. As the condensate on the evaporator drains after the engine is turned off, the 'After Blow' system activates to dry the evaporator of any leftover condensate.
To prevent draining the battery, the system comes with an an intelligent battery sensor (IBS) that shuts the blower down in case the battery is running low. The sensor also deactivates the blower when the AC is not in use after a certain period of time, or when the environmental temperature is low.
Multi-Air Mode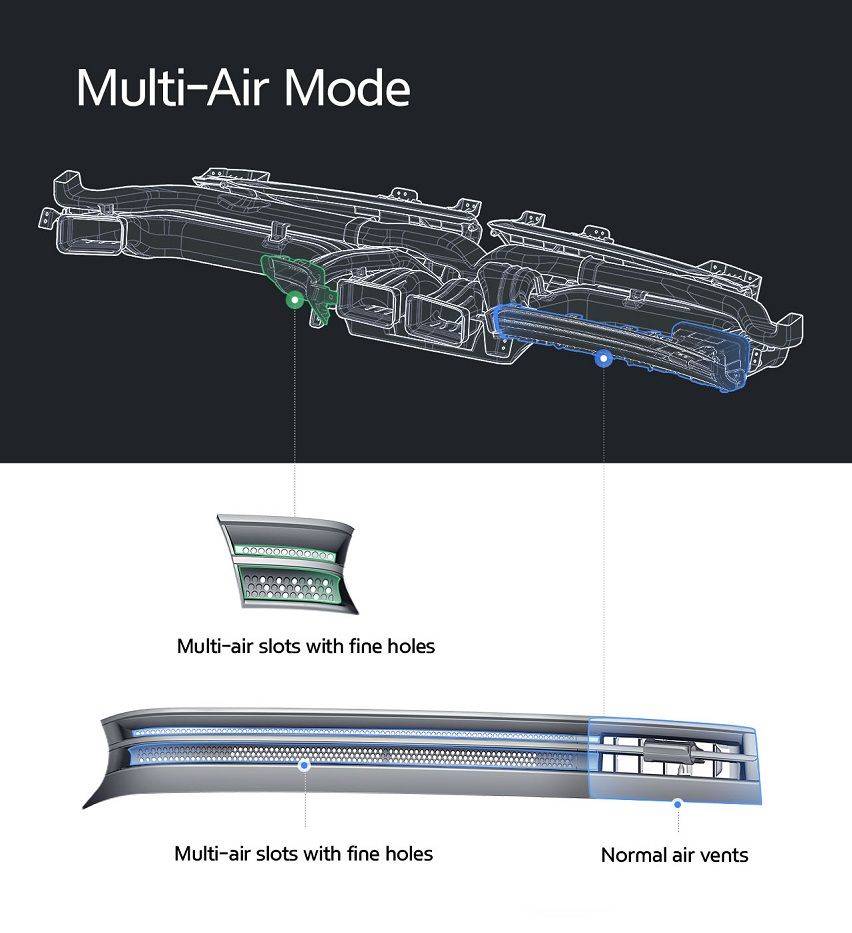 Hyundai is increasing the number of vents in their vehicles, adding more porous surfaces with fine, miniscule holes for air to flow through. This Multi-Air Mode supposedly permits the better circulation and dispersion of conditioned air throughout the cabin. The volume and power of the air being blown out by the AC stays the same, but it's no longer concentrated on the traditional air vents, effectively doing away with the need for occupants to aim a vent directly at themselves to feel comfortable.
Fine Dust Indicator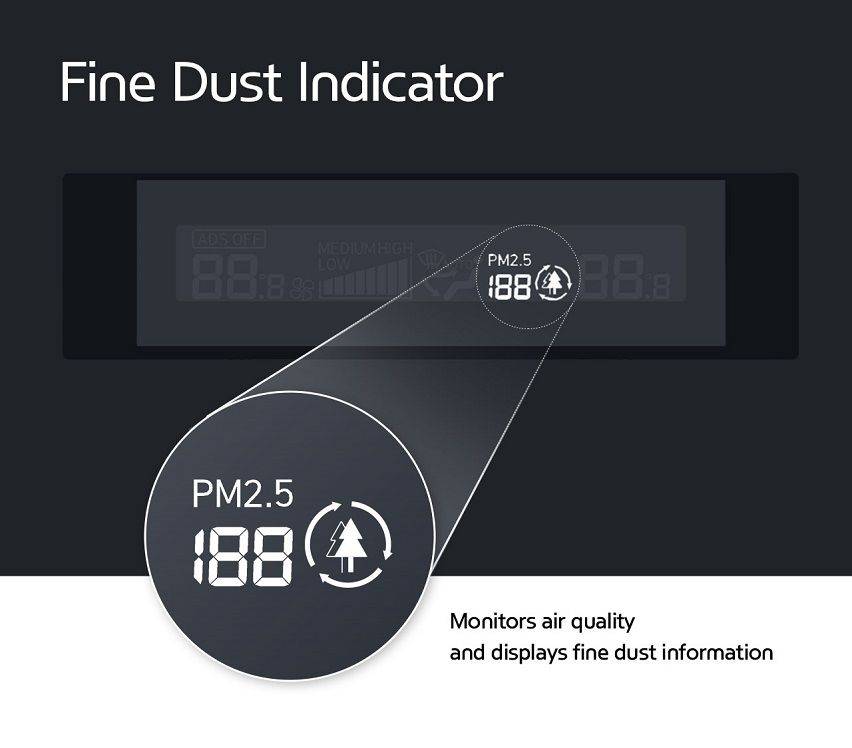 Hyundai, Kia, and Genesis car owners will soon be able to track pollution levels inside the car in real time with the new Fine Dust Indicator technology. The system lets occupants know the in-cabin fine dust level through the center dash display in different colors of blue, green, orange and red. If an orange level concentration is detected, the system automatically activates the air-cleaning mode to purify the interior. The system also serves as a reminder to the driver to replace air-conditioner filters or wash contaminated seats and mats.
Hyundai is yet to reveal which vehicles will receive these technologies or when it will happen, but lets it known that they will be first introduced in its home market of South Korea before anywhere else.
Photo/s from Hyundai
Also read:
Hyundai delivers world's first fuel cell heavy-duty truck to Switzerland