In SG: A Vending Machine for Ferraris, Porsches, Lambos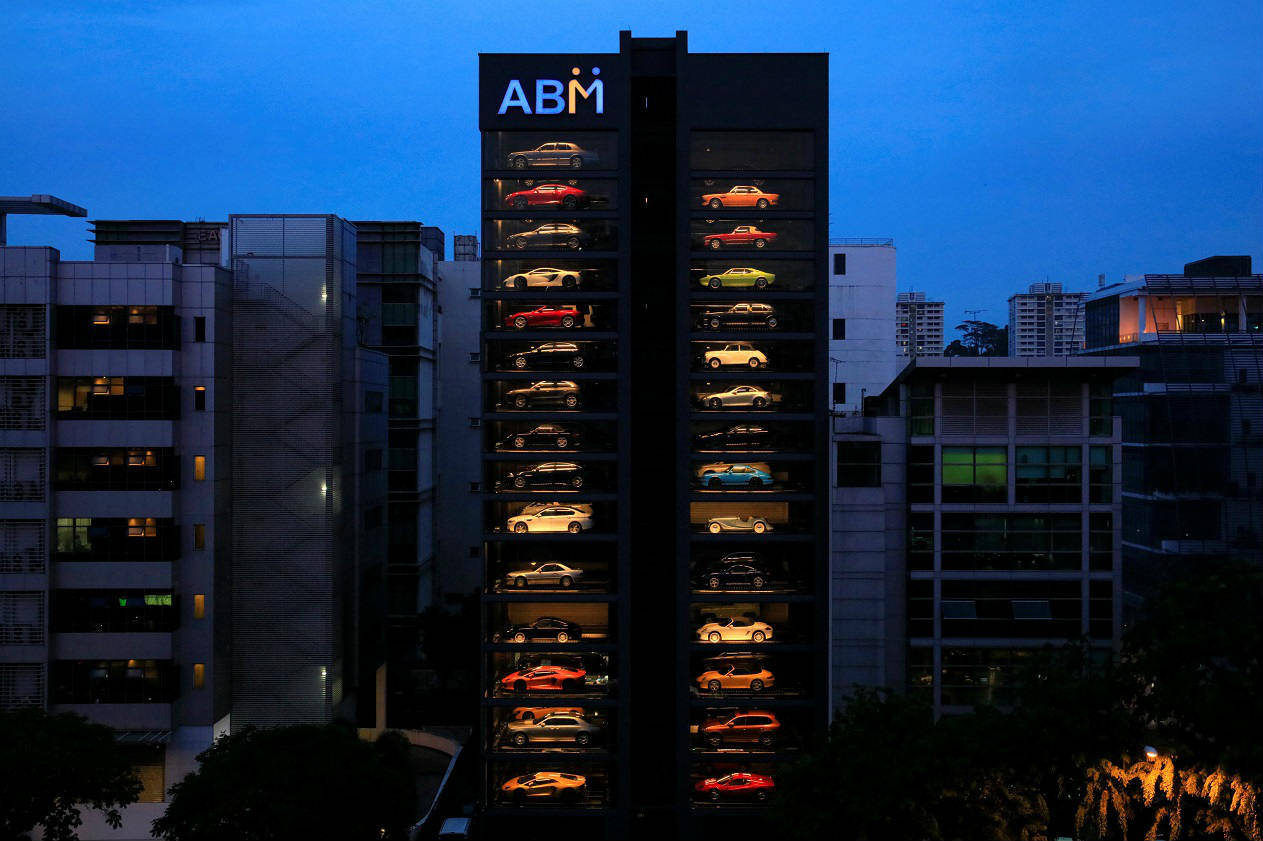 How do you know you're in a first-world country? Easy. They have vending machines that sell items that only one-percenters can buy.  Such is the case in Singapore, where a 15-story vehicle showroom 'vending machine' now offers those with the dough the chance to buy the million-dollar supercar of their dreams, from Bentleys and Ferraris to Porsches, in a jiffy.
"World's largest luxury car vending machine"
Used car seller Autobahn Motors (ABM) created the magnificently futuristic showroom, dubbed "world's largest luxury car vending machine," that has luxury cars on display in all of its 60 slots. Utilizing a 'fish-bone' system capable of minimizing wind resistance, the facility can deliver a selected car to the ground and to the buyer within a couple of minutes, thanks to their very own advanced vehicle retrieval system dubbed the Automotive Inventory Management System (AIMS). Customers on the ground floor can use a touchscreen display to select the car they want to see.
Reasons for the 'vending machine' approach
Gary Hong, general manager at ABM, said they intended to use the vending machine format from the get-go for two reasons—first is to make efficient use of land.  Singapore has very little to offer in terms of parking spaces for used cars. To give you an idea, The Lion City is about 687 square km. in size, just a little larger compared to National Capitol Region's 619.5 square km. Couple that with the fact that Singapore's entire land area is completely urbanized, and it's easy to understand ABM's concerns about space. The vending machine's vertical design allows them to save on land area for their car inventory.
Second, the unique design is a way for the brand to stand out from the competition.
"We needed to meet our requirement of storing a lot of cars. At the same time, we wanted to be creative and innovative," Hong told Reuters. He added that other property developers approached him expressing their interest to use AIMS for their own parking solutions.
The ABM facility sells only used luxury cars, with an inventory that offers the best of both the new and old, such as a 1955 Morgan Plus 4.
Not the first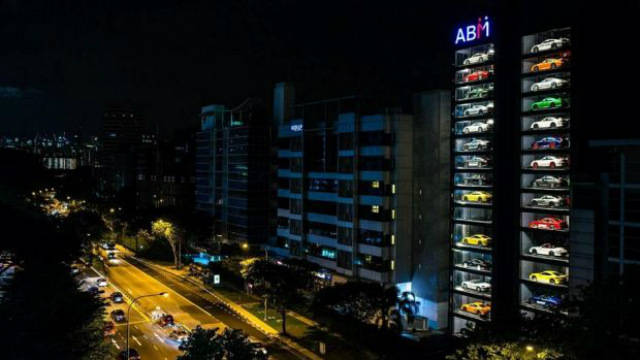 ABM however, is not the first car dealer to come up with the vending machine idea for their used cars. US company Carvana also uses a similar technology, albeit at a smaller scale—theirs is an eight-floor facility that carries up to 30 cars. It is located in San Antonio, Texas, and it opened in March this year. The American brand now has four car vending machine locations, with the first opening in late 2015.
Purchasing a car from a Carvana machine involved dropping a coin in the slot and waiting for the machine to dispense the chosen car at the delivery area. Car buyers can also opt to have the car delivered directly to their doorstep.