In the know: Locally available EVs in the market
With constantly soaring gas prices, many Filipino motorists are starting to consider vehicles that run on an alternative power source. That said, battery electric vehicles have seemingly mushroomed here and there, offering potential buyers the promise of a clean and cost-effective means of transportation — at least in the long run.
KEY TAKEAWAYS
What are some of the benefits of using an EV?
Some of the obvious benefits of using an electric vehicle are no emissions and lower PMS cost.
What are some of the EVs available in the Philippines?
Locally available EVs include the Nissan Leaf, several models from BYD, the Porsche Taycan, and the Jaguar I-Pace, among others.
In the market for an electric car? Check out some of battery electric vehicles currently available in the country.
1. Nissan Leaf
Arguably one of the most popular electric vehicles in the Philippines, the Nissan Leaf boasts a 40kWh lithium-ion battery that offers a 311km range on a single charge. It also comes with a 6.6kW double-speed onboard charger with a quick charger and an illuminated charger port with EVSE smart lock and unlock.
The Nissan Leaf can be plugged in at home using a standard 220V power source with a dedicated socket. Using the EVSE cable, it takes approximately 18.5 hours to juice up the Leaf. Alternatively, owners can have wall box chargers installed at their homes. Charging from a wall box cuts the recharge time to 7.5 hours.
It currently is sold in a single variant with a price tag of P2,798,000.
2. BYD Tang EV
Those who want a beefier vehicle might find what they're looking for in the BYD Tang EV. Thanks to its bigger body, the EV SUV can house a larger battery for a longer range in between charges.
The BYD Tang EV uses an 82.8kWh nickel-cobalt-manganese (NCM) battery that boasts a 500-kilometer range on a single charge. Speaking of charging, BYD claims that the Tang EV needs only 14 hours of charging time when using a 7kW AC charger while it only requires about 1.8 hours of charging when plugged in a 60kW DC charger.
BYD's Tang EV SUV sits alongside many of the automaker's locally offered EV models which include the BYD Dolphin electric hatchback, and the Han EV premium sports saloon. They are priced at P3,998,000, P1,798,000, and P3,688,000 respectively.
3. Porsche Taycan
An upmarket option, the Porsche Taycan targets a rather different market. Out of the box, the Taycan boasts an estimated range of about 308 kilometers. It packs a 79.2kWh lithium-ion battery that promises a full charge, using a high-powered DC charger, in just under 30 minutes. Estimated regular charge time is about 9.5 hours.
Price of the all-electric Taycan can be had upon request.
4. Jaguar I-Pace
The Jaguar I-Pace is yet another premium EV option. This EV SUV comes with a 90kWh battery and offers an estimated range of up to 470km on a single charge. Like the EVs on our list, the I-Pace can be charged both at home or on public charging stations and comes with two charging cables. Charging time using an 11kW AC charger is about 8.5 hours.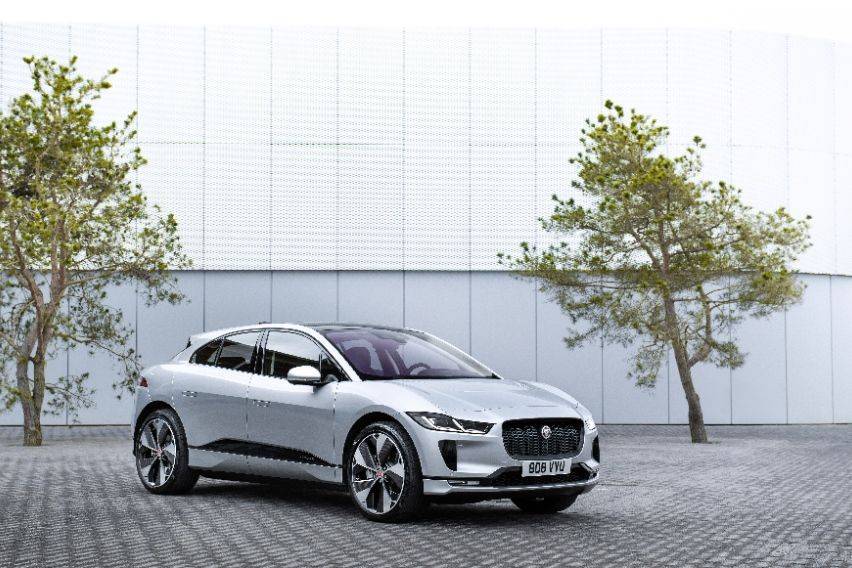 Currently, it is offered in the Philippines in three variants with prices starting from P7,590,000.
Photos from Nissan, BYD, Porsche, Jaguar, and Paulo Papa
Also read:
9th PH EV Summit envisions the acceleration of electric vehicle adoption
EVAP: PH electro-mobility adoption 'very slow'
Stakeholders to sign MOU for electro-mobility at 9th PH Electric Vehicle Summit
Car Articles From Zigwheels
News
Article Feature
Advisory Stories
Road Test