In the know: What do the safety seals on your helmet mean?
A helmet is arguably the most important riding gear one wears when on a motorcycle. It protects the most vital part of your body (your head, of course), in case of an accident. Plus, it keeps bugs away from your face when riding atop your two-wheeled steed.
KEY TAKEAWAYS
What are the most popular motorcycle helmet safety seals?
The popular motorcycle safety seals are DOT, ECE, Snell, and ICC.
What safety seal should your helmet have if you plan to use it for motorsport activities?
For motorsport activities, it is recommended to get a helmet approved by Snell.
That said, it's important for one to invest in headgear that will do its job — one that has passed and conforms to the safety standards set by relevant organizations to ensure the rider's safety. Luckily, there are tell-tale signs one can look for when buying a motorcycle helmet.
Today, we talk about the safety seals that you should look for in a helmet.
1. ICC
One of the most common safety seals one can find on a motorcycle helmet is the Import Commodity Clearance (ICC) seal. The ICC seal is issued by the Department of Trade and Industry (DTI) and ensures that the helmet follows relevant Philippine National Standards (PNS) and are covered by the BPS Mandatory Product Certification Schemes.
In short, a helmet bearing the ICC seal was specifically designed and engineered for motorcycle use. These stickers are slapped only on road-approved helmets — helmets that will save lives.
2. ECE
ECE, which stands for Economic Commission for Europe, is pretty much like the Euro NCAP for cars. To see a helmet's capability to protect the head of a wearer, various tests are performed on the headgear to ensure it works properly and functions as intended.
The tests they conduct range from ultraviolet light exposure to abrasion resistance. In addition, they put the helmet through its paces by subjecting various parts of the headgear, like the chin guard, to see how it reacts to impact or by jerking the helmet backward to test the chin strap.
In a nutshell, ECE-tested helmets are seen to be more durable as the assessments conducted using ECE standards are said to be more stringent.
3. DOT
If the helmet you're eyeing has a DOT seal, chances are it's made in the US or it's intended for use in America. That's because DOT stands for Department of Transportation (US), an organization that mandates helmet manufacturers, who sell their products in the US, to comply with the legal federal standard for motorcycle helmets.
DOT-tested helmets are required to pass an impact test, a penetration test, a retention strap test, and a peripheral vision test.
4. Snell
Here's another safety seal you would want to look out for, especially when you will be using the helmet for motorsport activities. Snell helmets are tested for race-specific conditions like rollbar impact, flame resistance, and chin bar impact, to name a few. That said, it is considered the golden standard for helmet testing as Snell-approved helmets are designed to protect the wearer while driving at great speeds.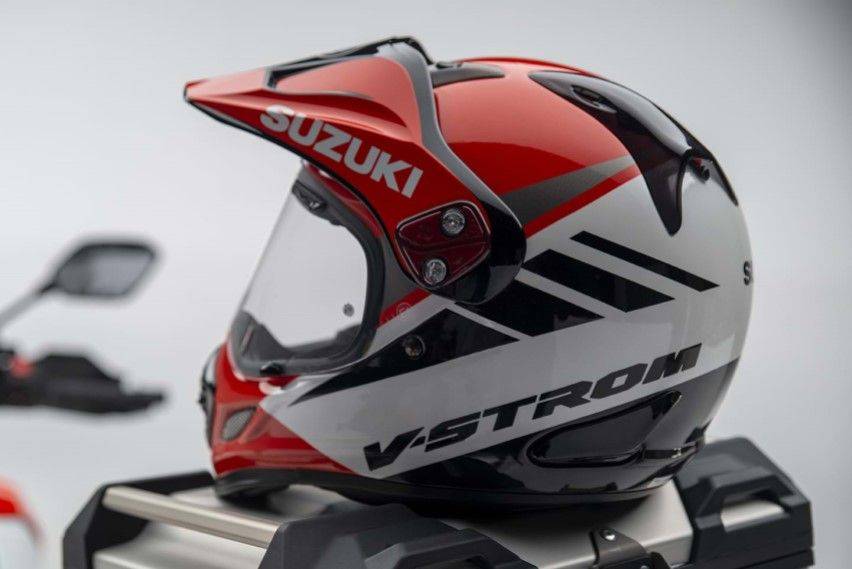 Conclusion
While helmets do safeguard us from sudden impacts should we encounter an accident while riding our motorcycles on the road, there's still no better form of protection than focus and presence of mind.
Remember to ride safe.
Photos from Paulo Papa and Suzuki
Also read:
In the know: What's the deal with the powder on your car's battery terminal?
In the know: Can you use tap water in your radiator?
In the know: Things to consider before putting on window tint
Read All
Featured Articles