INFOGRAPHIC: History of Suzuki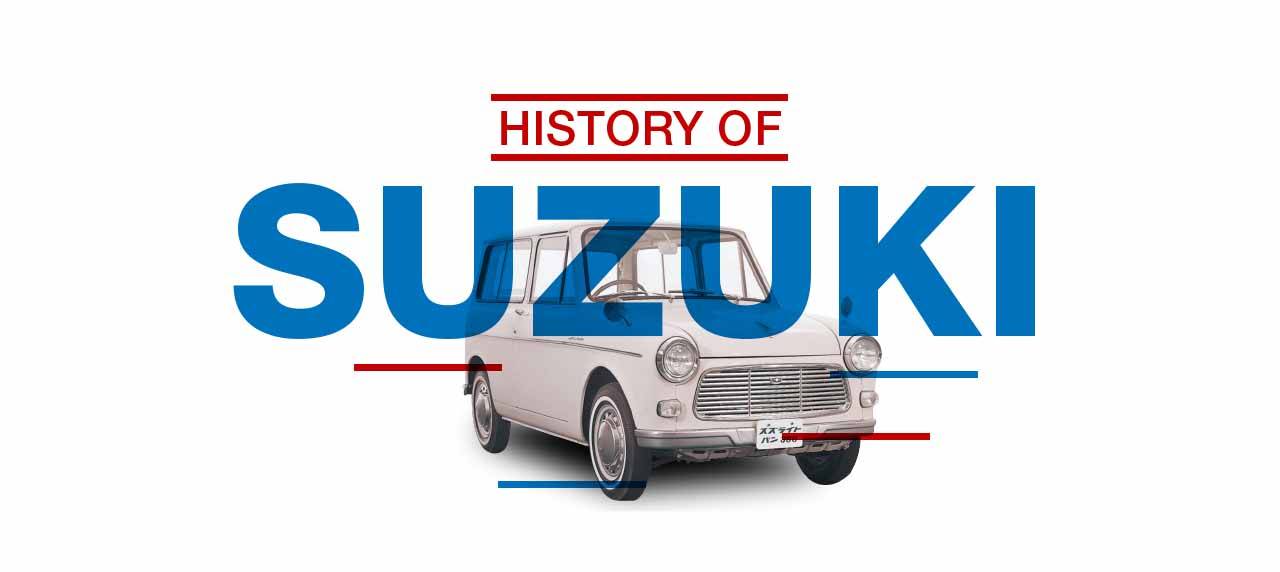 Suzuki is a brand that's famously known for producing cars and motorcycles. However, before it managed to achieve its current status, Suzuki has its own humble roots. Suzuki's beginnings is somehow similar to other Japanese automakers as manufacturing automobiles was not the main agenda of Suzuki. With that, here is the history of Suzuki.
Suzuki was founded by Michio Suzuki in 1909 as a company that manufactures weaving machines. It supplied weaving equipments to fabric manufacturers in Japan. Come 1920, Michio expanded his company and established the Suzuki Loom Manufacturing Company. Suzuki continued to manufacture weaving machines up until the mid-1930s. In 1937, Suzuki ventured into a new strategy as the company started producing materials for the World War II. The company is said to have produced vehicle parts, gun assemblies, and armor.
After World War II, Suzuki started to produce textile manufacturing equipment once again. However, Japan's economy suffered a major blow after the war and there was little demand for woven products and new looms. As such, this Japanese company started to rethink its business strategy.
In 1947, Suzuki made a big shift as it started to decrease its effort in the weaving industry and began working on motorized vehicles. Five years after, Suzuki introduced the Power Free, a motorized bicycle. The success of the Power Free gave Suzuki the confidence to completely leave the weaving industry.
In 1954, the company changed its name to Suzuki Motor Co., Ltd. and subsequently introduced its first motorcycle, the Colleda. Suzuki didn't slow down as it debuted its first passenger sedan dubbed as the Suzulight in 1955.
Then in 1959, Suzuki began producing a compact delivery van, which was well-received by the Japanese market. The success of its delivery van pushed Suzuki to develop a light truck, called Suzulight Carry FB in 1961.
Due to the tight competition against other Japanese automakers—Toyota, Honda, and Nissan—Suzuki thought of other ways to match its rivals. As such, Suzuki's small engines were offered as electric generators. In 1965, Suzuki fitted its engines in boats as well.
In 1967, Suzuki established a factory in Thailand. The company's plant in Thailand is responsible for vehicle assembly with parts made in Japan.
Three years later, Suzuki introduced its first electric car. Suzuki's electric car was based on the Carry Van and it is designed by Giorgetto Giugiaro, an Italian industrial designer and the founder of Italdesign.
In the same year, in 1970, Suzuki launched the first generation Jimny. It is a vehicle that is designed with a strong yet lightweight body, according to Suzuki. In 1979, Suzuki introduced the Alto.
After introducing the Jimny and the Alto in the automotive market, Suzuki wanted to maintain its momentum and further expand its business. As such, in 1982, Suzuki established Maruti Udyog Ltd., a joint venture with the Indian government.
In 1983, the production of the Maruti 800 began. This car is developed in line with the Indian government's "Car for the People" concept.
In 1988, Suzuki debuts the Vitara, featuring a four-wheel-drive system. The Japanese manufacturer claims the Vitara is fuel-efficient and performs well on urban roads and highways.
In 1990, the company changed its name to Suzuki Motor Corporation to better represent its automobile, motorcycle, and outboard motor businesses.
A year after its name change, Suzuki introduced a two-seater sports car called the Cappuccino. This car even made an appearance in a Japanese hit manga and animation series "Initial D."
Suzuki goes on to maintain its momentum as it launched the Wagon R in 1993. The Wagon R is a mini wagon that offers functionality and versatility.
In 1998, the third-generation Jimny is launched. It is a compact four-wheel-drive machine that has been popular globally.
In 2004, the first-generation Swift made its debut.
The history of Suzuki proves that hardwork and determination will eventually lead to success. Currently, Suzuki has teamed up with Toyota to discuss joint projects that will involve technology development, market expansion, and vehicle production.