Isuzu PH to open Roxas dealership by H2 2022
Isuzu Philippines Corporation (IPC) will soon open a dealership in Roxas City after forging an agreement with Isuzu Cebu, Inc. (ICI).
KEY TAKEAWAYS
Where will the next Isuzu dealership open?
It will be in Roxas City.
Who will manage the soon-to-rise Isuzu Roxas dealership?
It will be under Isuzu Cebu Inc.
The signing of the memorandum of agreement (MOA) was done at IPC headquarters in Binan, Laguna and was graced by outgoing IPC President Hajime Koso, Executive Vice President Shojiro Sakoda, AC Motors President Antonio Zara III, and Isuzu Automotive Dealership Inc. (IADI) Chief Operating Officer Alex Paguio.
Isuzu Roxas dealership, which will be a 3,500-sqm sales facility, will be put up at Barangay Bolo, Iloilo East Coast- Capiz Road, Roxas City. The aforementioned dealership will wear the Isuzu Outlet Standard (IOS) design.
Koso expressed excitement over the grand opening of this newest addition to the Isuzu network, and is confident that it will bring in more sales for the company.
"I would like to take this opportunity to thank Isuzu Cebu, Inc. (ICI), for supporting our expansion project and complying with our Isuzu Outlet Standard or IOS. As you may all know, we are on our 'road to 50 dealerships' and today seals additional outlets nationwide. We have been wanting to further establish our presence in Western Visayas," Koso noted.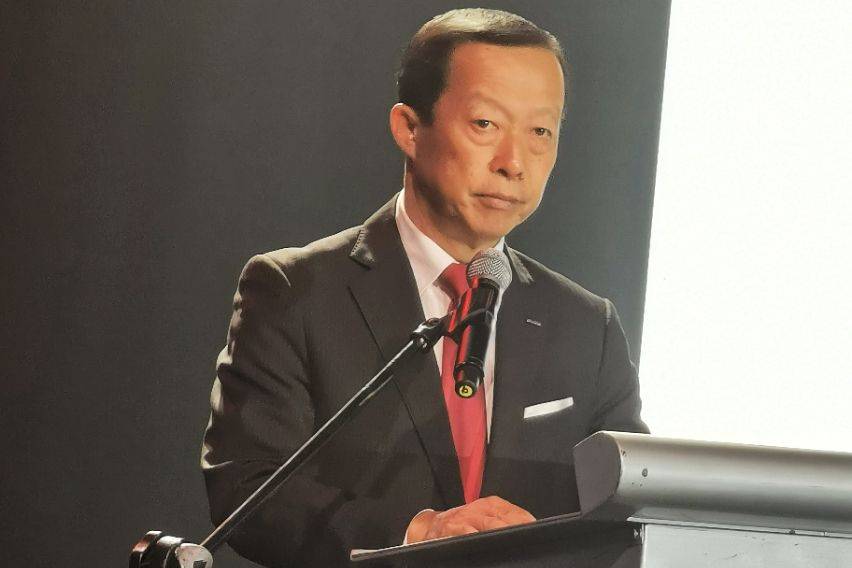 For his part, Zara shared that the addition of the latest Isuzu dealership in its network serves as a "strong testament to the growing preference for the Isuzu brand."
"Roxas City has emerged into a booming city with a strong economic development brought by different businesses citywide and we are confident that Isuzu Roxas can cater to more customers in the region," he explained.
Isuzu Roxas is scheduled to be operational in the second half of 2022. Once completed, it will be the 48th dealership for the local distributor's network that sports a modern and functional facility.
Photos from Isuzu Philippines Corporation, Ruben D. Manahan IV
Also read:
Isuzu PH updates Makati dealership
Isuzu opens Pasig dealership and Truck Center on new location