Jaguar Land Rover to use Panasonic 'bacteria-inhibiting' HVAC system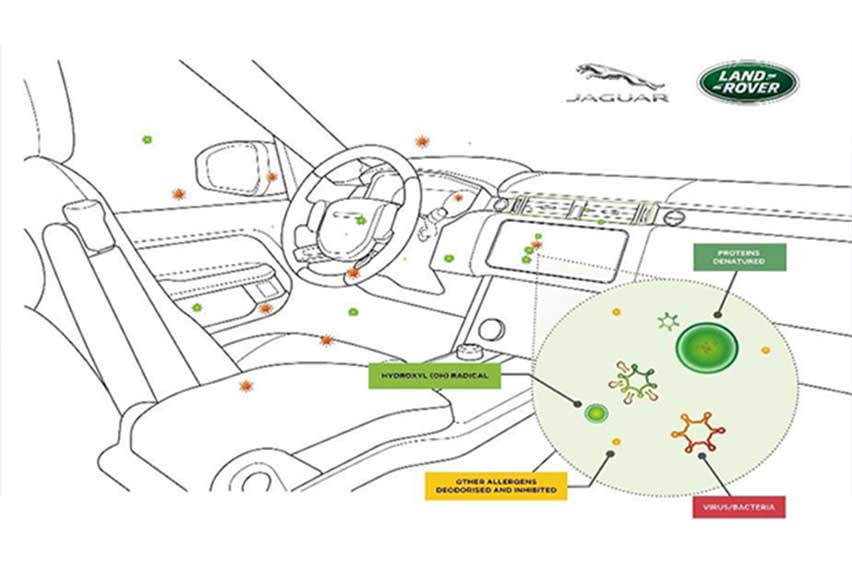 British carmaker group Jaguar Land Rover (JLR) will expand the use of Panasonic's heating, ventilation, and air-conditioning (HVAC) system called "nanoe X." This HVAC system is designed to deodorize and stop the spread of bacteria and allergens in the air.
The Japanese electronics and appliance manufacturer said nanoe X applies high voltage to water in the air, and contains highly reactive components that easily act on various substances.
Models across the Jaguar range, including the new electric Jaguar i-Pace SUV, and Land Rover SUVs Discovery and Range Rover Evoque currently offer nanoe technology. It will be seen in more JLR models soon.
The technology is used in home appliances such as air purifiers, air-conditioners, washing machines, refrigerators, as well as in automobiles, trains, and other commercial air-conditioning equipment, Panasonic said.
Aside from the automotive sector, Panasonic will continue its mission of "Quality air for life" in housing-related fields, and home appliances like selected models of air conditioners, refrigerators, and air purifiers "to deliver a healthy lifestyle," the company added.
Photo from Panasonic
Also read:
MIAS Wired: Jaguar Land Rover PH electrifies with two PHEV units
Jaguar Land Rover hits major engine production milestone
Jaguar Land Rover Introduces Autonomous Urban Mobility Electric Concept
Read All
Featured Articles