Jaguar Land Rover hits major engine production milestone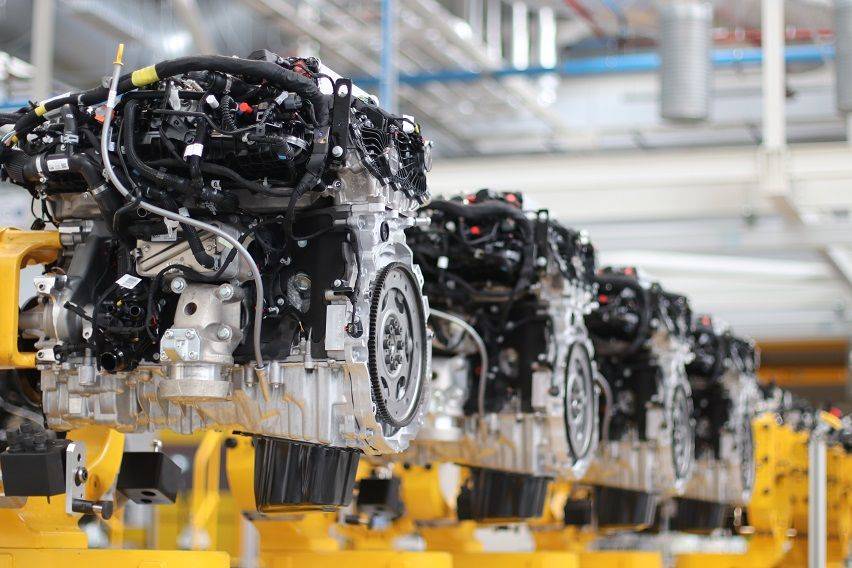 Jaguar Land Rover's Engine Manufacturing Center in Wolverhampton, UK is where the ultra-efficient Ingenium powertrain family has been made since 2015. In just five short years, the British car brand disclosed that it has just produced its 1.5 millionth Ingenium engine at the site.

The cutting-edge powertrains, which include a range of "refined and efficient diesel, petrol and electrified engines," are designed to deliver advantages relating to performance, sustainability, and operating costs for customers. Likewise, the modular all-aluminum construction of said engines are meant to be flexible and scalable, complete with common core technologies.

The latest member of the Ingenium family—a six-cylinder powerplant with mild hybrid technology—is found in the new Range Rover and Range Rover Sport.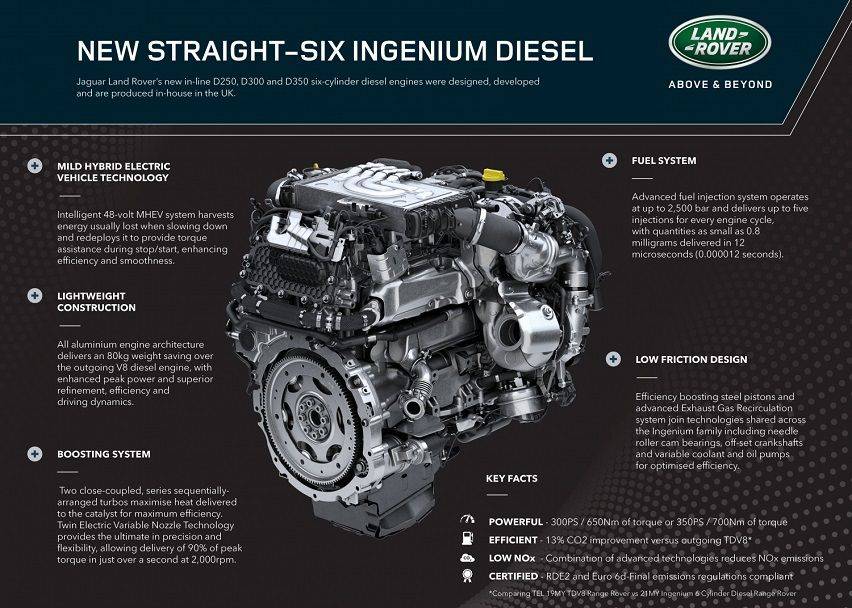 According to Jaguar Land Rover, the development of the Ingenium engines upholds its long-term commitment to the environment, with the goal of reducing vehicle emissions and improving fuel economy across its vehicle range. This is all part of the brand's Destination Zero mission to make the environment cleaner through relentless pursuit of sustainable innovations.

"We are experiencing unprecedented demand for cleaner-running vehicles, so it's more important than ever to deliver clean and efficient engines without compromising on the performance or all-terrain capabilities our customers have come to expect," said Ken Close, Jaguar Land Rover Powertrain Operations Launch Director.

"Our Ingenium powertrains offer the very best of both worlds – better fuel efficiency and lower emissions, and even greater torque for a more responsive and engaging drive," he added.

The latest six-cylinder diesel and gasoline engines share manufacturing facilities, and that's why they have the same core architecture, crankshaft, block, and head, among other features. Assembly and testing for both engine types run on a single production line. After stringent quality control, both engine types are then delivered to Jaguar's various manufacturing and assembly plants around the world, most of which go to  UK-based facilities such as the Solihull plant, where Range Rover models are made.

Visit a Jaguar Land Rover dealership near you and experience for yourself what the fuss concerning about Ingenium engines is all about. Pricing for the current edition Range Rover starts at PHP12.49 million while it's PHP8.79 million for the Range Rover Sport.
Explore Land Rover Range Rover Sport