James Hetfield Displays Never Before Seen Hot Rods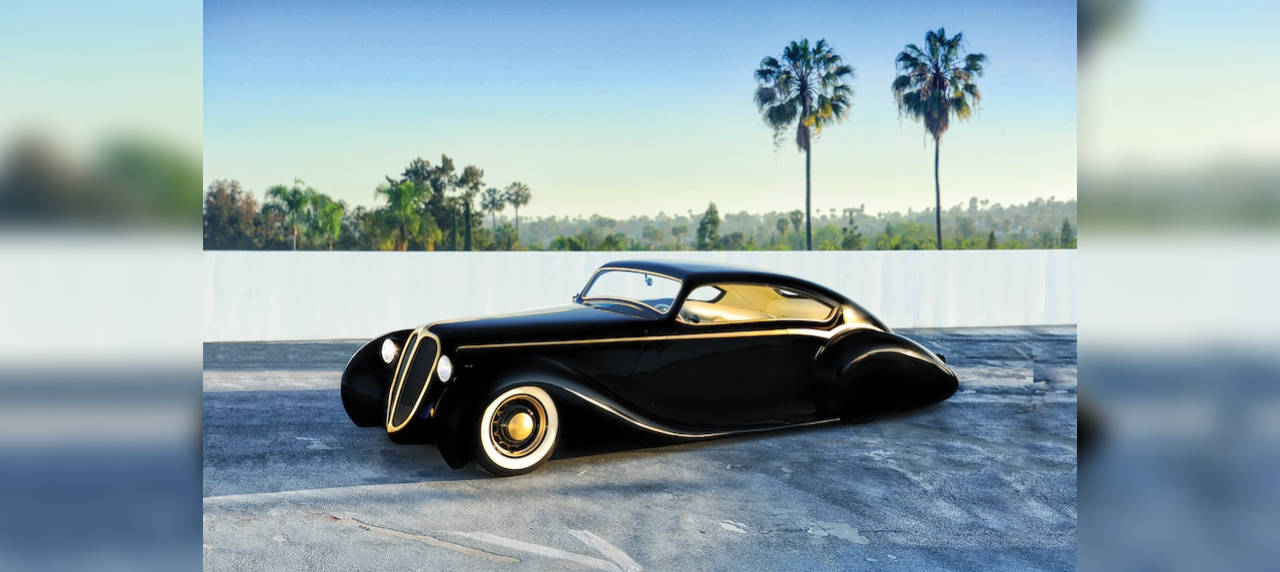 James Hetfield is known for many things. Among other things, being the lead vocalist of American heavy metal band Metallica, and collecting some seriously interesting cars. As the Petersen Automotive Museum's upcoming exhibition draws near, Hetfield donated ten of his custom hot rods to be showcased in the automotive display dubbed "Reclaimed Rust: The James Hetfield Collection." Every single car in Hetfield's collection is unique. Each one of the ten hot rods were built from scratch, and has their own name. Each display will also be accompanied with photographs documenting the overall building process, and a video of Hetfield talking about them once they go on display at the museum.
@ https://www.digitalmusicnews.com/

This will also be the first time Hetfield's cars will be displayed to the public.
@ https://www.digitalmusicnews.com/

The exhibit celebrates Hetfield's creative soul, both as an artist and as a car enthusiast. Guitars, photos, and other various memorabilia will also be displayed at the exhibit. Some of the custom cars that will be displayed are as follows: the 1948 Jaguar named "Black Pearl," the 1934 Packard named "Aquarius," the 1937 Lincoln Zephyr named "VooDoo Priest," the 1936 Auburn named "Slow Burn," the 1937 Ford Coupe called "Crimson Ghost," and the 1932 Ford Roadster called "Black Jack."
@ https://www.digitalmusicnews.com/
@ https://www.digitalmusicnews.com/

Everything from the cars was built from scratch, from the engine bay all the way to the custom interior.
@ https://www.digitalmusicnews.com/

"Building cars is always an escape," Hetfield explained. "It's the same with music. I don't know what I'm gonna make. Cars are like people to me; they like love." "They love to be touched, they love to be handled, they love to be driven... they love to be admired… This is a form of expression and freedom, and you can get away with driving something like that but still have your personality show through. It's just like looking at art. You look at a piece and you go, 'I don't get it.' And you look at something else and say, 'That is amazing. I wish I thought of that.'" Two limited edition guitars will also be auctioned off at the opening night celebration (January 30), one Snow White ESP Snakebyte, and one Black Satin ESP Vulture.
Reclaimed Rust will be up from the 1st of February, 2020 all the way through the 31st of October, 2020 at the Petersen Automotive Museum in Los Angeles, CA. Tickets start at $35 (Php 1,775) for general admission, and $99 (Php 5,000) for the VIP.