Japanese firm makes a Toyota RAV4 look like a Lamborghini Urus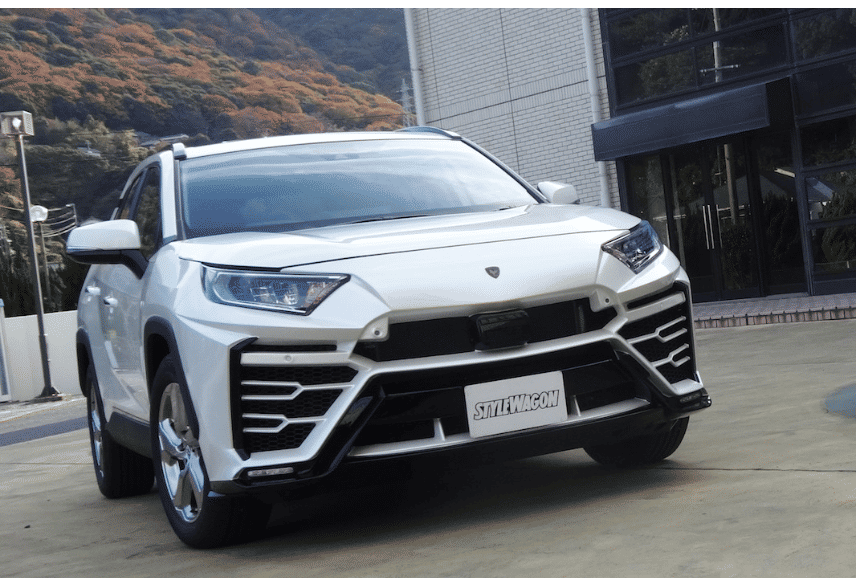 Yes, you heard it right: It's possible to own a Lamborghini Urus that's US$175,000 (around P8.8 million) cheaper than the original. If you have a Toyota RAV4 SUV, and an extra US$1,295 (P65,375) to buy an Albermo-made body kit, then you're in it for good.
Albermo, which is a tuning company based in the Yamaguchi Prefacture in Japan, has created the XR51 body kit for the current generation XA50 Toyota RAV 4.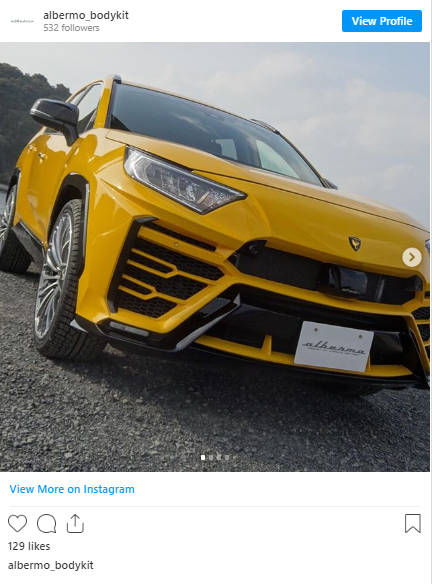 According to Autoblog, the package, which is obviously inspired by the Lamborghini Urus, focuses on RAV4's front bumper.
Some of the most interesting parts are the electric circuit board prongs that look almost similar with Urus' grille design. You can also upgrade to LED daytime running lights on the lower bumper for an additional US$75.
The rear package completes the Urus look, with a half spoiler placed from the roof, plus a lower bumper that costs US$732 (P36,900), plus US$150 (P7,600) to fit in four extended side skirts.
So yes, with just a couple of modifications, you can actually transform your RAV4 SUV into an ultra luxury crossover that saves you a bundle.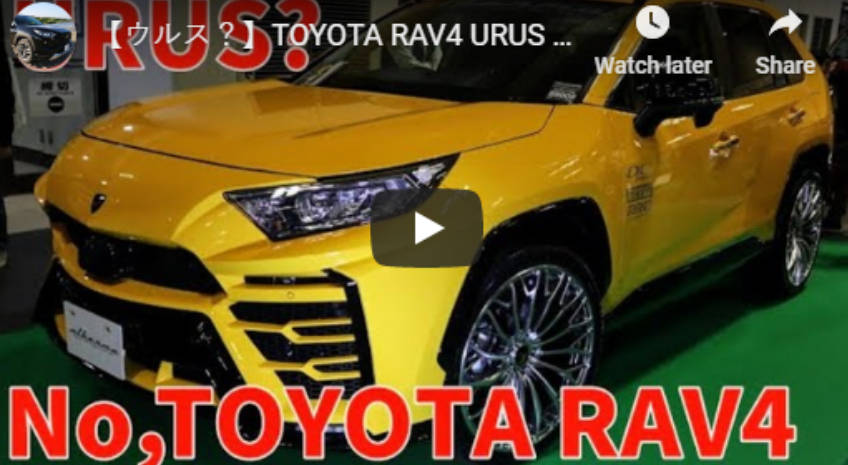 Lamborghini Urus, whose name is derived from the name aurochs (ancestor of modern domestic cattle), takes on heavily from the company's V12 flagship, the Aventador. It's considered one of Lamborghini's bestselling brands. Unveiled at the 2012 Beijing Auto Show on 23 April 2012, the Urus is reported to have the lowest carbon emissions in its class.
The Urus has a front-engine, all-wheel-drive layout. It achieves a top speed of 305 km/h (190 mph), making it one of the world's fastest production SUVs.
The RAV4 is a compact crossover SUV produced by Japanese automobile manufacturer Toyota. It's the company's first compact crossover, which made its debut in Japan and Europe in 1994 and in North America in 1995.
RAV4, which stands for "Recreational Activity Vehicle: 4-wheel drive," was created for consumers who want the benefits of an SUV with the fuel efficiency and maneuverability of a compact car. It's considered one of the company's most popular models in the world.
Photo from Instagram (Albermo), YouTube, Facebook (Albermo)
Also Read: